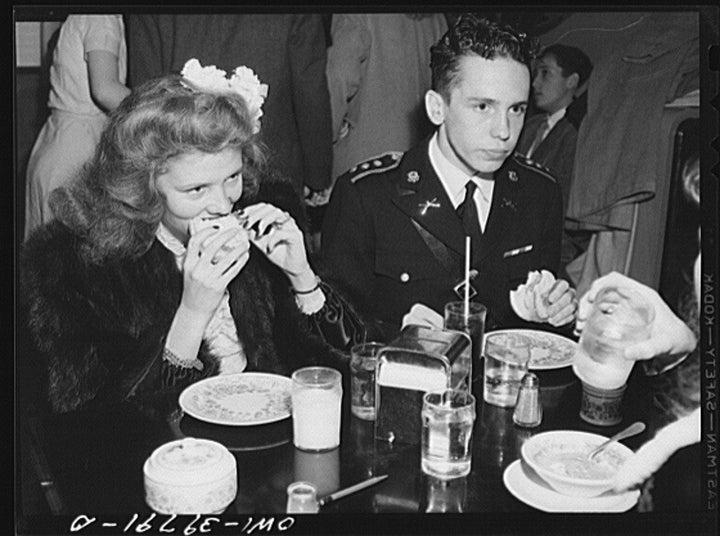 WASHINGTON -- Washingtonian brought some excellent food news on Tuesday for nostalgia-lovers. A new Hot Shoppes restaurant will be opening in the 1,175-room Marriott Marquis Hotel being built by the Walter E. Washington Convention Center, scheduled to open in 2014.
It would be the first Hot Shoppes restaurant since the 1999 closing of the last outlet in what was once a dozens-strong chain of cafeteria-style restaurants. Hot Shoppes was the foundation of the Marriott family hospitality empire, which grew from a single storefront restaurant opened at 14th Street and Park Road NW by J. Willard Marriott in 1927.
Bill Marriott, who is stepping aside as president and CEO of Marriott International, told Washingtonian that the new Hot Shoppes will still feature the Mighty Mo hamburger but won't have chicken croquettes. (To which one displeased Chowhound commentator, going by the name of monkeyrotica, responds: "I can only assume their market demographers did a thorough analysis and came to the conclusion that the average Marriot Marquis Hotel customer would more likely purchase something fried in olive oil and called 'croquetas de pollo.'")
We do not yet know if the new Hot Shoppes will be selling the Teen Twist, but we do know that the 1940s Hot Shoppes photos in the slideshow below are making us hungry.
RELATED VIDEO: A 1970s Hot Shoppes Commercial
Calling all HuffPost superfans!
Sign up for membership to become a founding member and help shape HuffPost's next chapter