Los Angeles has always been considered a backwater in the global art world, though it boasts the world's best-funded museum, the Getty Center (and its underappreciated annex, the Getty Villa) and the impressive 100,000 items of the Los Angeles County Museum of Art (LACMA). As someone with a grandfather and great grandfather who were award-winning landscape painters, it's in my blood to take a cynical view of contemporary art. My favorite museum is the Louvre and I went to Amsterdam for the 500 anniversary of the Dutch Golden Age (when I checked out a local artist venue, one room appeared to be under construction, but that was actually the current featured exhibit). That said, for art lovers of all tastes these are L.A.'s hot tickets:
I interviewed billionaire Eli Broad shortly after the opening of his new downtown museum in September 2015, which is designed to display his and Edythe's vast personal collection. The building itself is an innovative white honeycomb of fiberglass-reinforced concrete panels holding the oval windows. The location and the Broads' close work with schools has been helping to introduce contemporary art to a young audience. Entrance is free and reservations are books out months in advance, though anyone can wait in line to get in each day. "The arts and architecture are important to society because they stimulate creativity," he told me. "Thinking that gets outside the normal day-to-day life allows a broader view of what is happening in the world."
I found the most impressive creation to be Yayoi Kusama's "Infinity Mirrored Room—The Souls of Millions of Light Years Away," which is a 3-D experience worth the extra wait in line. A close second is Takashi Murakami's 82-foot-long "In the Land of the Dead, Stepping on the Tail of the Rainbow," a psychedelic vision of magical creatures. I also loved Mike Kelley's hypnotic black-and-white "The Flower of Architecture." Lots of rotating pieces include the work of Andy Warhol, Jasper Johns, and David Hockney.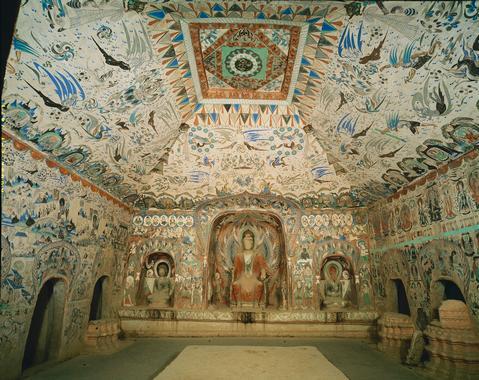 Getty Center, 1200 Getty Center Dr., Los Angeles www.getty.edu 310/440-7335
It's helpful to take the audio tour as an introduction or go with one of the on-site guides to get an overview (some tours are thematic, such as on the Renaissance and Impressionism). There are some gorgeous exhibitions rights now, such as "The Promise of Youth: Rembrandt's Senses Rediscovered" through Aug. 28 and "Things Unseen: Vision, Belief, and Experience in Illuminated Manuscripts," ending Sept. 25.
But what is an absolute must-see is "Cave Temples of Dunhuang: Buddhist Art on China's Silk Road," an extraordinary recreation of several highly decorated caves, which requires a separate (free) ticket. Before entering the main Getty museum there is a check-in station, where you will be sent to a short and fascinating 3-D presentation on the meaning of the Buddhist art that will be seen. There is also a separate artifact display, for those who want to know more. The cave replicas themselves are truly awe-inspiring.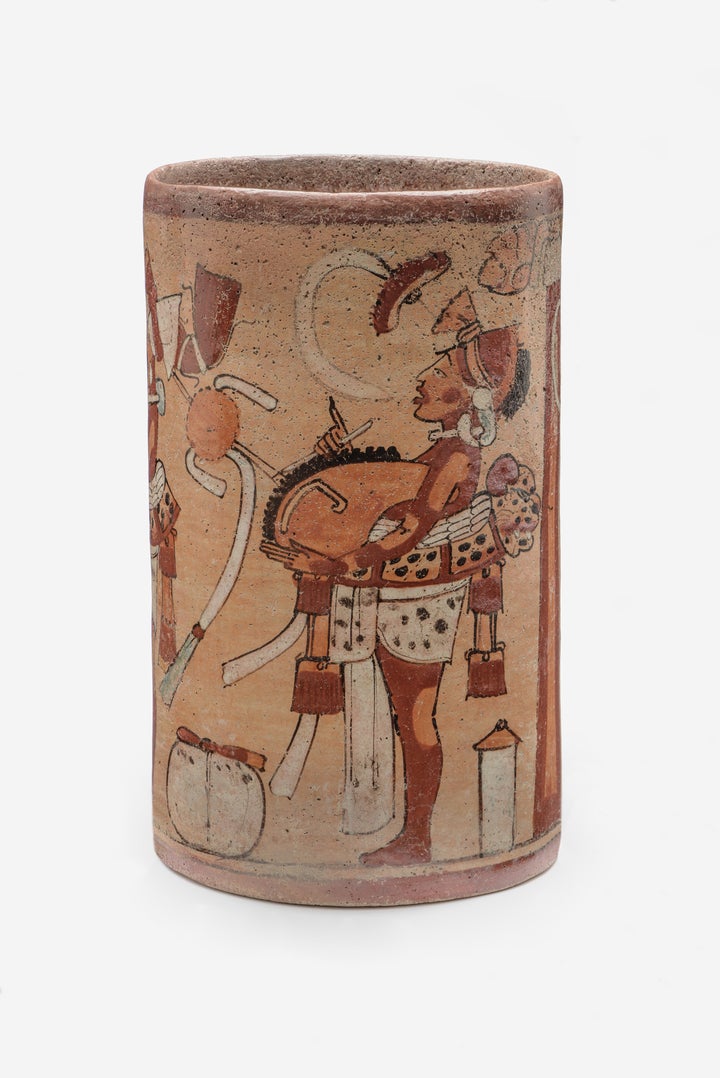 Los Angeles County Museum of Art, 5905 Wilshire Blvd., Los Angeles www.lacma.org 323/857-6010
The sprawling campus of L.A.'s leading museum displaying the entire scope of world art from ancient to modern would take several days to visit properly. It is also in the process of expanding, including the future home of the Academy Museum of Motion Pictures. Some of my favorite sections of the current complex are on the art of Africa, the Pacific Islands, and Islamic cultures.
I recently went to the newly installed "Revealing Creation: The Science and Art of Ancient Maya Ceramics," a display of objects with a presentation about what researchers have discovered about their artistic sophistication using high-tech tools. I went with Jose Antonio Gonzalez, my tour guide to Mayan cities last year, a trip report which received a personal record of 5300 Facebook Likes on my travel blog http://www.huffingtonpost.com/scott-s-smith/the-magnificent-maya-of-guatemala_b_7118234.html. Frankly, I was concerned that as a leading archaeologist, he would be disappointed in our meager collection, but he was impressed by the quality of the objects for the entire Meso-American section in the Art of the American building. No date has been set for this to end. A new exhibit in the same building, Guillermo del Toro's "At Home with Monsters," will run Aug. 1-Nov. 27, 2016.
Popular in the Community