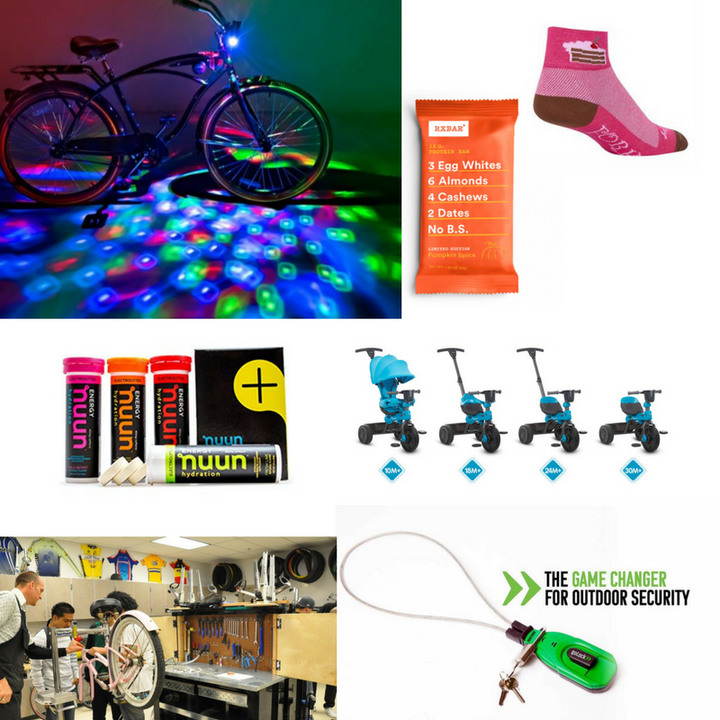 "Best of Show" is a relative term.
The fact is that I saw hundreds of cool and useful products and learned about lots of amazing non-profits, services, and inventions.
But the experience of a brand is as important as the thing itself -- especially at a trade show. The people at the booth, how they display and talk about their products/services, and the level of enthusiasm they convey make a huge difference.
These 12 companies stood out to me this year at Interbike. You can find a few more here and here. Gratitude to all the great people who made me feel welcome and took the time to share their stories.
To watch some moments live from the show floor, just click here.
Here are my top 12 "best of show" picks for 2017. They are based on a combination of innovation, presentation, and quality of interaction with the team in the booth. How you sell is as important as what you sell these days!
A well-intentioned tip to those of you who sat in your booths staring at your phones and texting or talking to your co-workers while media and potential buyers streamed by: Look up and engage with humans! We'll never find out what you do if you don't talk to us at trade shows! And make sure the people who are working your booth are prepared to talk to the media. It's a simple way to get your product/service "out there" to the folks who aren't at the show.
Speaking of which...I'll be continuing and expanding my (Trade) Show Girl Talk column, speaker series, and vlog throughout 2018. If you are exhibiting at or producing a show and would like me to visit, lead a workshop, and share exhibitor stories, please get in touch!
My fave industries are retail, food & beverage, travel, women leaders, and tech (including SaaS). but I'm open to others as well!
Related
Popular in the Community