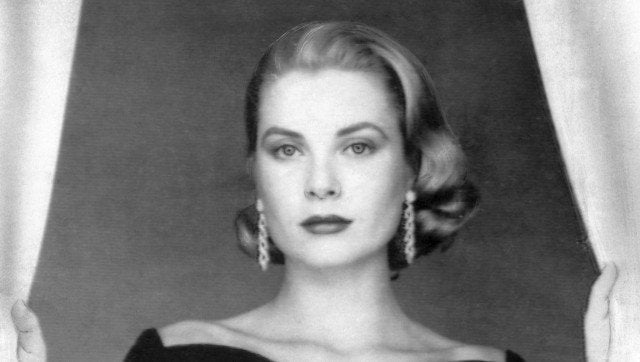 Nowhere in the annals of style does it say that luxury décor has to be all ice-cold chrome, blond wood and right angles that are so sharp you can shave with the dresser. There's something to be said for lusciousness.
I recently stayed at a real icon in the hotel biz, the fabled Hotel Bel-Air in Los Angeles. Serving up sumptuousness since 1946, the Bel-Air briefly blipped off the radar for a two-year refurb. In the day, the property was a case study in Hollywood's version of golden-age romance: Out of 18 dusty acres of California real estate, developer Joseph Drown envisioned a coral-hued oasis, an "elegant pastoral hotel hideaway" complete with pool, Spanish Colonial architecture, lush gardens, a lake to go with them and swans to go with that.
And worked like a charm: Grace Kelly, Cary Grant, Jackie Gleeson and a nighttime's sky of stars descended, lured by the privacy and prosaic landscape; Kelly was so enamored that a Bel-Air suite is named after her. Tony Curtis called it "the best wife" he ever had, gushing, "If I could, I would marry the Bel-Air tomorrow. She doesn't ask me where I've been all night. She doesn't mind if I bring a girl home. She makes my bed every day, feeds me regularly, takes my messages faithfully and puts my laundry in the little boxes tied up with ribbon."
So he was a fan, you could say.
And so am I. The restoration of the Hotel Bel-Air was top to bottom, left to right of the now-12 acres of the property, adding some new spaces as well as additions all top hotels now have (or should) -- the new restaurant headed by none other than Wolfgang Puck, for example. But from the start, design phenom Alexandra Champalimaud kept all characteristic flourishes from when the Bel-Air originally emerged from Drown's vision intact. You can't have a hotel in L.A. and not somehow turn to the silver screen for inspiration, and this place does it in spades, but in such a way as to not look forced or faked. I'll admit it, I'm a die-hard fan of old Hollywood's soft-focus glamour, and while I know it was all mostly just cinematic fantasy on a soundstage, the Hotel Bel-Air makes it seem real.
My shoes clicked softly on custom limestone floors, my eyes drifted across the meticulously hand-painted patterns of trees and birds on the walls and my memory filled with sweeping views of the canyoned landscape wherein the hotel nestles. My only complaint was that I couldn't stay in each and every of the 103 rooms and suites. You know, to get a feel...
But guests willing to give it a go have a choice of luxuries even Nero would blush at. The Swan Lake Suite exudes grace, elegance and charm, while the Chalon Suite time-warps back to a 1940s dreamland. The Grace Kelly suite embodies all the gracious elegance and feminine charm for which the actress was famed. For those who believe that anything worth doing is worth overdoing, the famed presidential suite offers the utmost in seclusion with 6,775-square-feet of indoor and outdoor living space, private dining for 10 (10!), a chef's kitchen, a study, room for a grand piano and a private pool.
Another new addition is a 12,000-square-foot building, which not only houses a new fitness studio and three unique guestrooms with double-sided fireplaces, but also the standout 4,134-square-foot Spa by La Prairie. It is really says something when you can make a locker room look elegant, but Champalimaud pulled it off; even utilitarian spaces like the mani/pedi space and hair salon swim in exclusive intimacy. Complementing these spaces are the treatment rooms, including one "couples room," where bespoke pink-and-silver-embroidered silk wallpaper and subtle ceiling murals of gentle blossoms add a touch of artful and somewhat jaw-dropping luxury.
Hollywood is all about creating a fantasy, but you don't notice it until you leave the theater and have that back-in-the-real-world jolt. I think this was the first time a hotel, and not a movie, did that to me.