Beyond the itty-bitty-bikini beach scene and hip-shaking club life, Miami is also blessed with a few historic neighborhoods, which are the playground of art and architecture aficionados. Coral Gables is one such historic neighborhood district famous for its tree-lined boulevards, ivy-covered mansions and historical landmarks such as the world-famous Biltmore Hotel and the Venetian Pool, both built in the 1920s.
Located in the heart of Coral Gables is the Hotel Colonnade, a Tribute Portfolio Hotel which was formerly known as The Westin Colonnade. Today it is among the most luxurious hotels in Coral Gables and one of the most glamorous jewels on the Miracle Mile.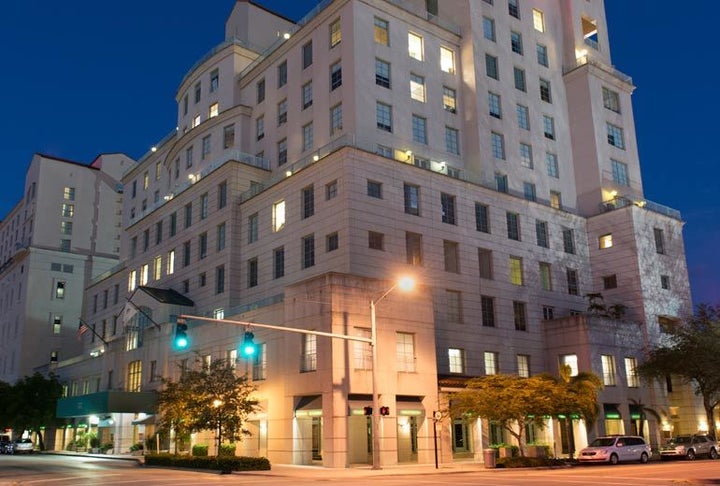 The Hotel Colonnade is managed by Pivot Hotels & Resorts, the luxury and lifestyle division of Davidson Hotels & Resorts – one of the largest privately held management companies in the lodging industry. Pivot was launched in 2016 as an unconventional solution to serve travelers who desire a more personalized, social travel experience. Pivot captivates guests by pushing the envelope through creative design and vibrant experiences, while continuing to deliver a strong bottom line to owners.
In the words of John A. Belden, president and CEO of Davidson, "Every property has a different personality and, therefore, telling the right story of the property is very important to the guests. Hotels within the Pivot Hotels & Resorts portfolio feature luxury signatures, including intuitive, heartfelt service; approachable design that exudes light-handed luxury; effortless conveniences; and a commitment to wellness." Senior Vice President of Pivot Hotels and Resorts Albert Smith believes in showing appreciation to the community by collaborating with locals. Each hotel becomes a part of the community by offering local events and activities. Hotel Colonnade offers yoga and meditation and tea-tasting classes from local companies to promote healthy lifestyles.
Pivot Hotels & Resorts is not a brand but a collection of unique/independent hotels, backed by Davidson's solid footing within the industry, including powerful resources, relationships and reputation. Operating with thoughtful urgency, Pivot is a great mirror for Davidson. Currently Pivot has six hotels located across San Francisco; the Florida Keys; Eugene, Ore; Chicago and Nashville, with plans to have eight hotels by the end of 2016.
Pivot's inaugural property, The Hotel Zephyr, is a waterfront hotel at Pier 39 in San Francisco's Fisherman's Wharf, which debuted the summer of 2015. With a cheeky maritime theme encompassing fun-filled spaces, the property's unique character is reflected through its use of unexpected materials like shipping containers, corrugated metal and recycled consumer products, paired with spectacular views of the San Francisco Bay or the city's skyline.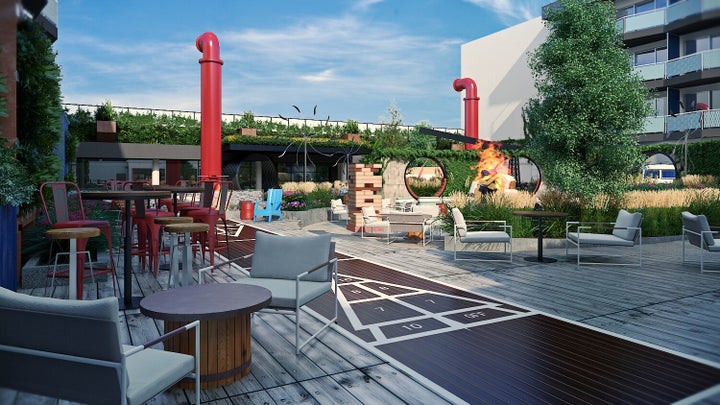 Hotel Colonnade Overview
Hotel Colonnade Coral Gables will give you the glimpse of the Mediterranean-revival blended with modern architecture.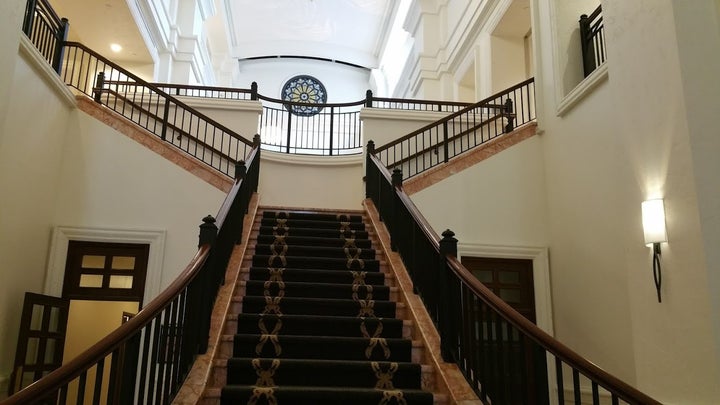 The spatial contrast is exhilarating with its grand bifurcated staircase, ornate Merrick Ballroom, wishing fountain and the magnificent rotunda with 50-foot dome ceilings with high windows.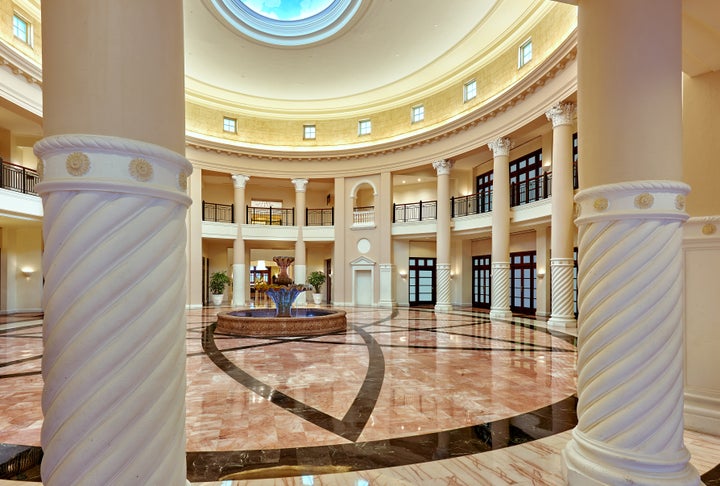 The combination of the vibrant colors in and around the lobby, coupled with amazing lighting gives a modern touch to the ambiance and sets a positive aura around.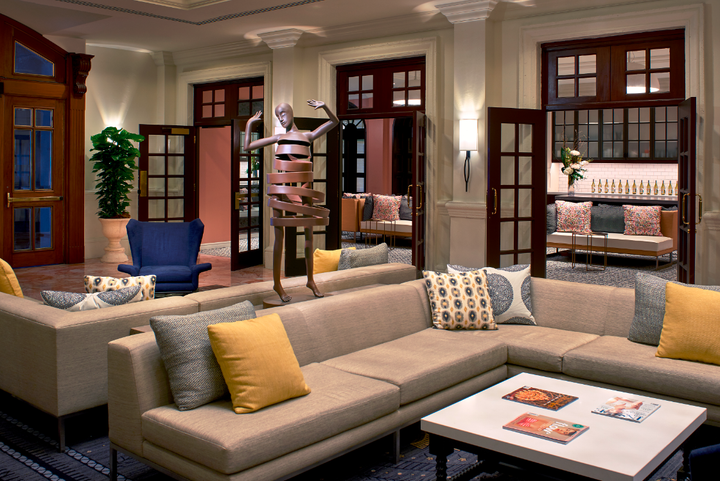 With 157 custom re-designed rooms and suites featuring elegant interiors, with vibrant colors and statement-making artwork and furnishings, Hotel Colonnade Coral Gables maintains that consistent attention to detail, which set luxury hotels apart from the rest. The stunning design and quality carry into the spacious guest rooms and suites. The classy urban look with gray and cream walls give a cozy ambiance soothing to the eyes!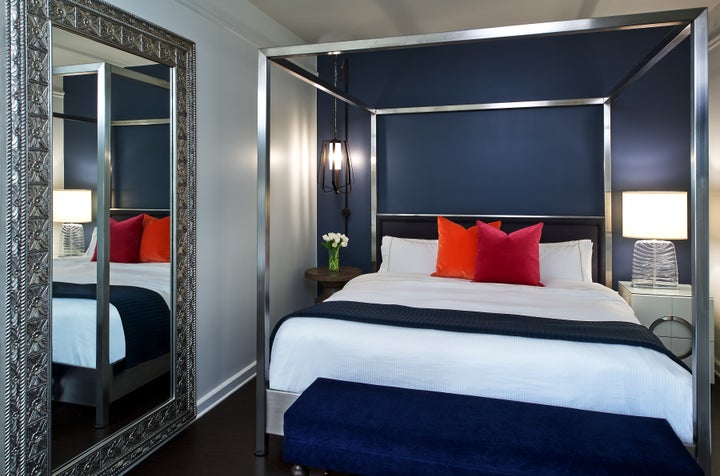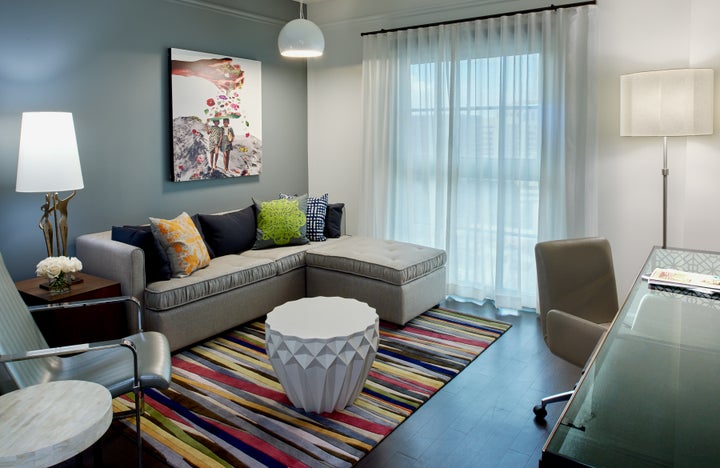 Hotel Colonnade has three dining options to satisfy every appetite for great food and relaxation. The Aragon Café is a perfect venue to start your day with an incredibly delicious buffet or á la carte menu. You can choose from a variety of healthy breakfast foods, cage-free eggs and gluten-free options. If you're a steak lover, Morton's Steakhouse is renowned for serving USDA Prime aged beef, fresh seafood, hand-picked produce and indulgent desserts in an elegant ambiance. You can also stop by Crema for outstanding coffee, an espresso bar, fresh juices, crepes, baked goods, smoothies, salads and other confectionary items.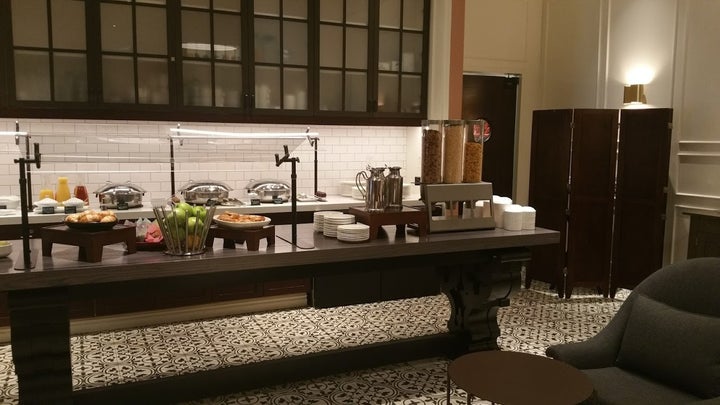 As previously noted, tying in the local community, Hotel Colonnade offers rooftop yoga and meditation and tea tasting lessons from small businesses within the area. Other amenities include a heated rooftop pool, a soothing whirlpool for relaxing muscles, a fitness center, a business center, a game room and various meeting/conference rooms. This hotel can be a beautiful venue for wedding and reception with its elegant Merrick Ballroom as well as The Colonnade Ballroom. The hotel also provides bikes to use during your stay — my personal favorite way to explore Coral Gables!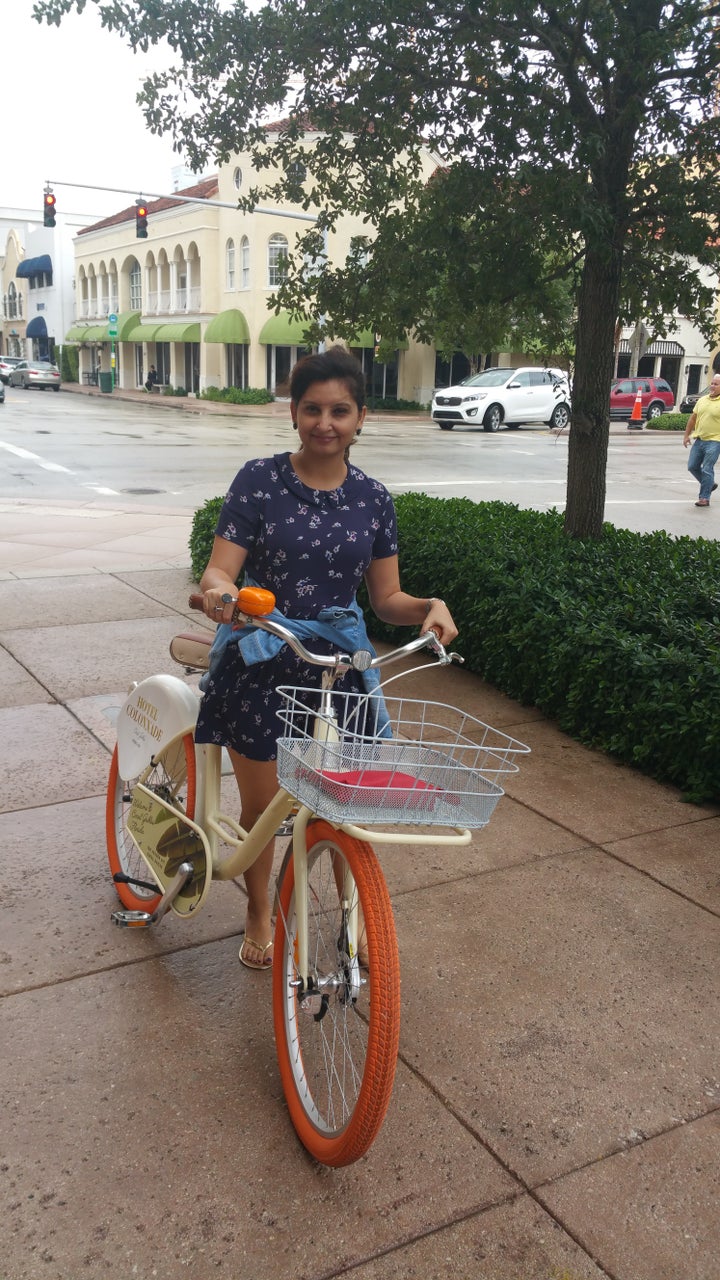 Hotel Colonnade Coral Gables is among those luxurious hotels that know how to provide spectacular hospitality and service to their customers. The hotel is in close proximity to the Miami International Airport (MIA) and the local attractions of Coral Gables, like Miami's trendy South Beach and other downtown allures. If you're looking to spend some good times away from the hustle and bustle of the Miami Beach and downtown and want to explore the rich historic district of Coral Gables, Hotel Colonnade won't disappoint you!
To read more about my stay at Hotel Colonnade Coral Gables and its complete review, click here.
Popular in the Community