Held once every two years, the Cornell Hospitality Research Summit is a two-day SXSW for hotel geeks, a Comic Con for loyalty program junkies, a General Assembly for industry obsessives, a conference with expert panels, presentations and prognostication about the future of the hotel business.
While much of the chatter is very inside baseball -- sample presentation topic: "Service Experience Management" -- there are some trends that will soon affect the average traveler. HuffPost Travel was there to suss them out.
What's next for the hotel industry? To judge from the experts at CHRS, the future will be more technology-minded, obsessed with social media and focused on service. That's all good news for guests.
Here are five predictions for the industry drawn from two days of hotel hoopla.
The message seems to be: If you aren't already tweeting with your hotel, start. When things go wrong on the road -- and they often can -- guests are having better success getting issues resolved with Twitter than even calling the front desk. Enter the case of Chipper Jones, the Atlanta Braves player who created huge buzz at the Grand Hyatt New York by publicly griping about his room.
"With transparency and social media today, there are no secrets anymore," Revinate's Michelle Wohl told HuffPost Travel after the conference. "As soon as you disappoint a customer, that's when they are going to take to social media."
While hotel industry insiders at the conference didn't encourage guests to vent on social media, it's become clear that the best way to get satisfaction can sometimes be through 140-character cries for help.
"It raises the game, because now things are magnified," said John Bowen, Dean of the Conrad N. Hilton College of Hotel and Restaurant Management. "If we do something right, that goes to 1,000 people; if we do something wrong, that goes to thousands."
Guest Reviews Grow Even More Powerful
The online ecosystem of first-hand user reviews has grown so powerful over the past years that hotel companies are now tailoring their capital expenditures to meeting guest demand. Revinate says West Coast hotel operator Greystone decided to upgrade from tube TVs to flat-panel displays based solely on online review guest feedback. Look for more of the same, whether its lobby renovations or paid parking going free, says Revinate's Wohl.
Service Standards Increasing
The biggest competition among hotels, say industry leaders, has become price, thanks to online travel agencies like Orbitz and Expedia that make it easy to shop for cheapest room in a given destination.
"The Internet has provided tremendous price transparency to consumers," said Ted Teng, the CEO and president of Leading Hotels of the World. "And that's a good thing."
But at least one panelist, Adam Wiessenberg, the vice chairman of travel, hospitality and leisure segment at Deloitte, says service could be back on the rise now that the economy is slowly recovering. If hotels don't invest in service now, he said during a panel appearance, it will be a mistake that will "come back to haunt" the industry when the next downturn arrives. Customers flee brands that don't put service first.
New ideas may come from unexpected places, said Kaye Chon, the dean of the School of Hotel and Tourism Management. Chon described a new concept created at his school, a hotel lounge that offers luggage storage, showers and snacks to long-haul visitors who arrive in the morning -- a common thing in Asia, where he's based. Widely copied around the industry these days, Chon says innovations like these are bound to become more common as the travel business continues to grow. Good news for what he called "one of the least innovative industries."
"We're not thinking about where technology is going," said panelist Christopher Muller, describing not just hotels but also the travel industry in general. But while his argument that "the world's largest industry" isn't adapting to technological change, the rest of the conference program suggested otherwise, with firms utilizing Big Data-focused ideas to analyze guest reviews, track preferences, drive mobile bookings and encourage people to travel more. As LivingSocial's Doug Miller pointed out during his presentation: The iPhone changed everything.
Related
Before You Go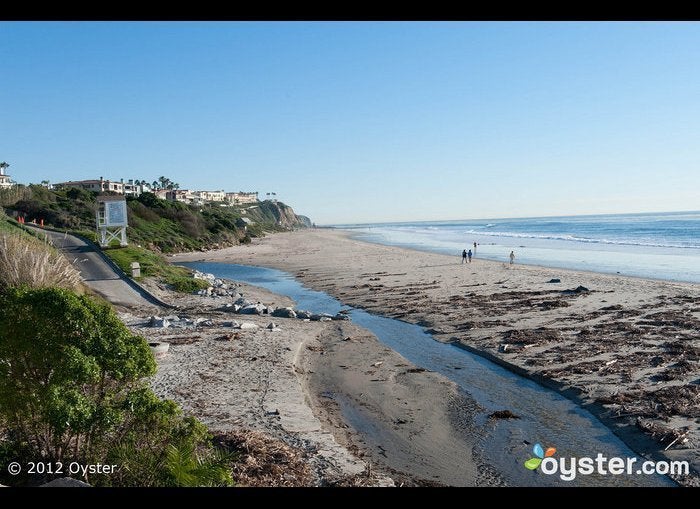 Oyster Reveals Some of the Most Over-the-Top Hotel Amenities