 This place is a sh*thole!
The public restroom that surrounds the room is fully functional, and all the corollary sounds are fully audible to guests.
Even so, the one-room hotel is fully booked for the duration of the installation, primarily by hardcore fans of Nishino.
Fear not, though, there are plenty of other bizarre accommodations available worldwide. At the Jailhotel Löwengraben in Switzerland, you can settle in for the night inside a former prison cell.
And in Finland's Hotel Kakslauttanen & Igloo Village, you can put your feet up inside a glass igloo 250 miles inside the Arctic Circle.

Before You Go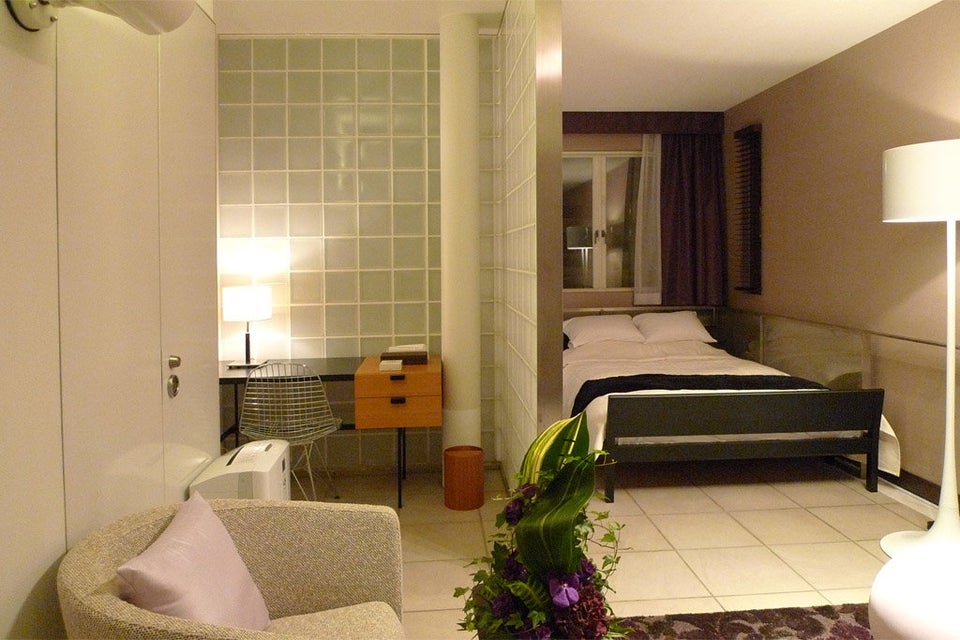 Hotel Room Installed In Public Bathroom In Japan
Popular in the Community