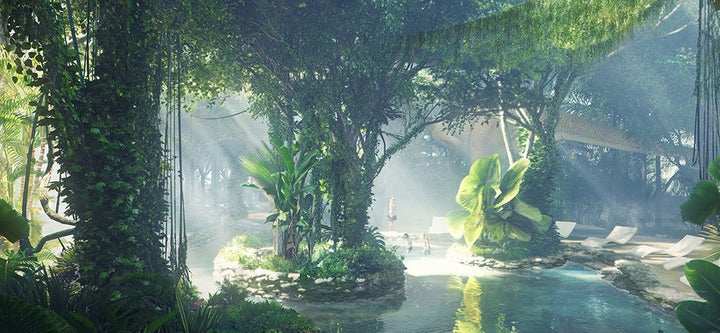 Watch out Rainforest Cafe; there's a new jungle in town.
"When you're being dropped off at the hotel, you'll have 4D animations on the ceilings which change theme every week or every night," ZAS Dubai managing partner DJ Armin told HuffPost. "Then you go into the lobbies, and you'll be greeted by a robotic host."
You heard the man. The Rosemont Hotel will have robotic hosts.
The hotel's rainforest will be open air, located above the hotel's entertainment floor.
"You'll have dense trees, canopies, some sun coming through, and during the summertime we will use the recycled condensation from the towers to have the mist coming down from the trees to cool down the air," Armin said.
The rainforest will be open to hotel guests, residents and outside visitors alike. Armin expects that tickets will be sold to the general public, should passersby want to take advantage of a cool rainforest during the hot Dubai summer.
The Rosemont is already under construction and scheduled to be finished by the end of 2018. Take a look at the renderings below to see if this rainforest hotel rates a trip to Dubai for you.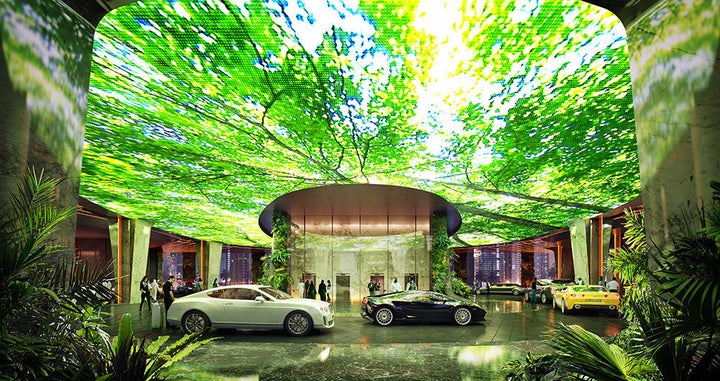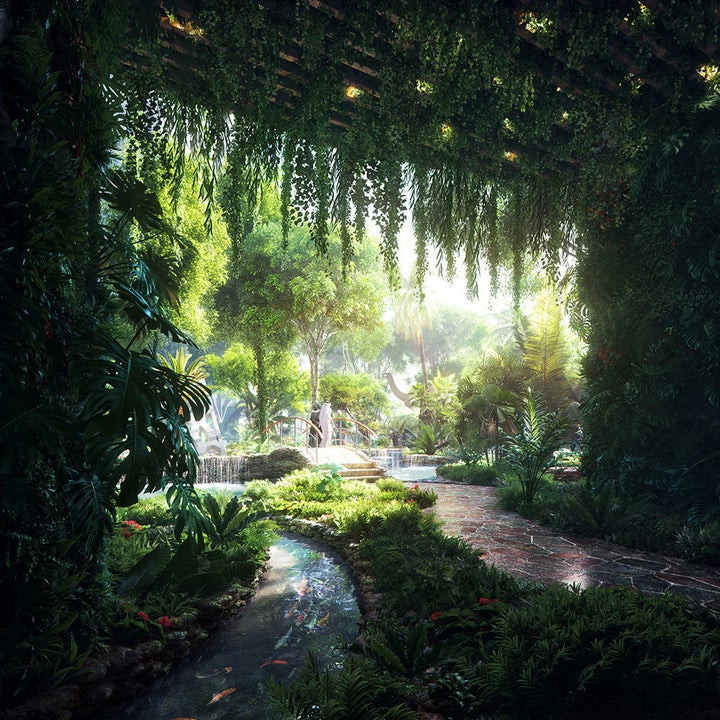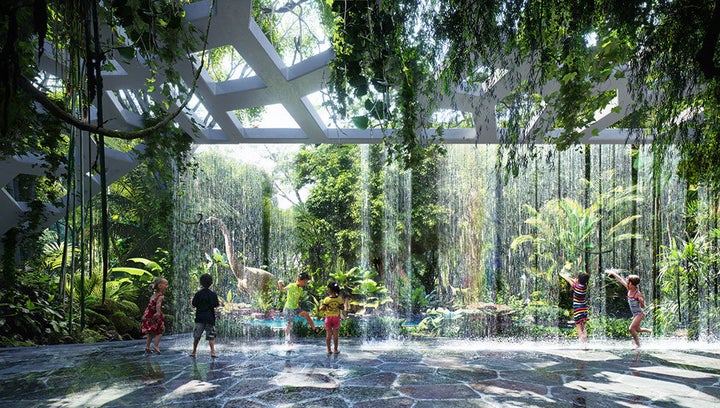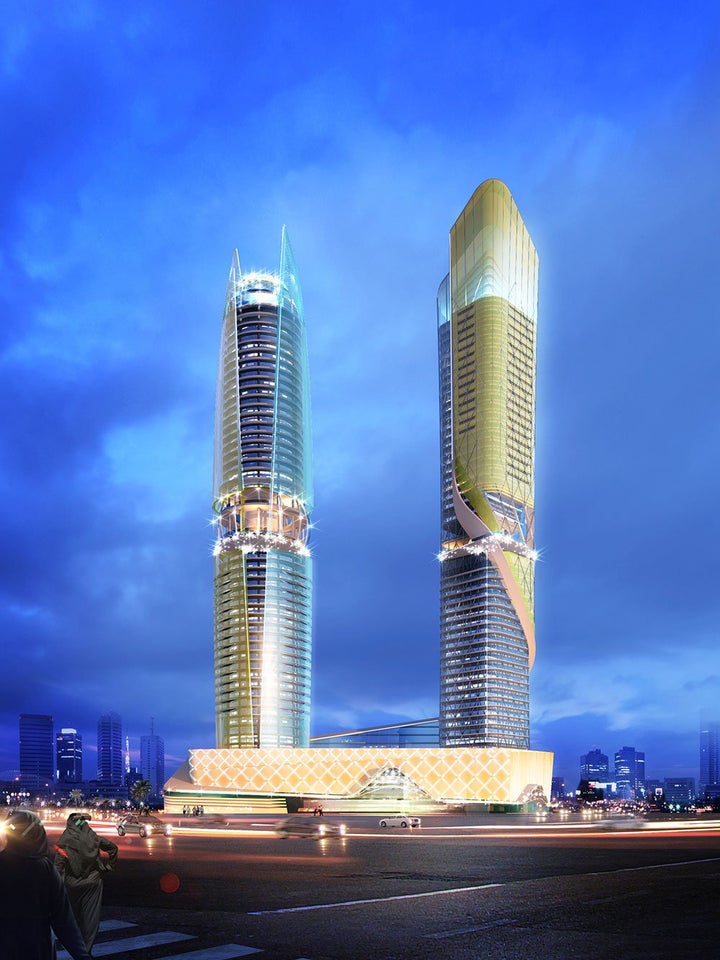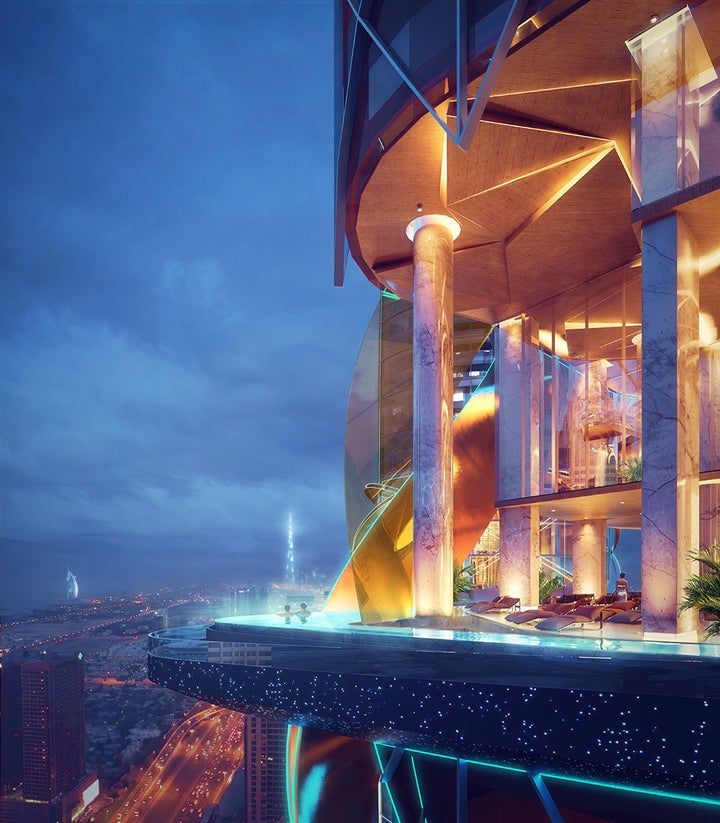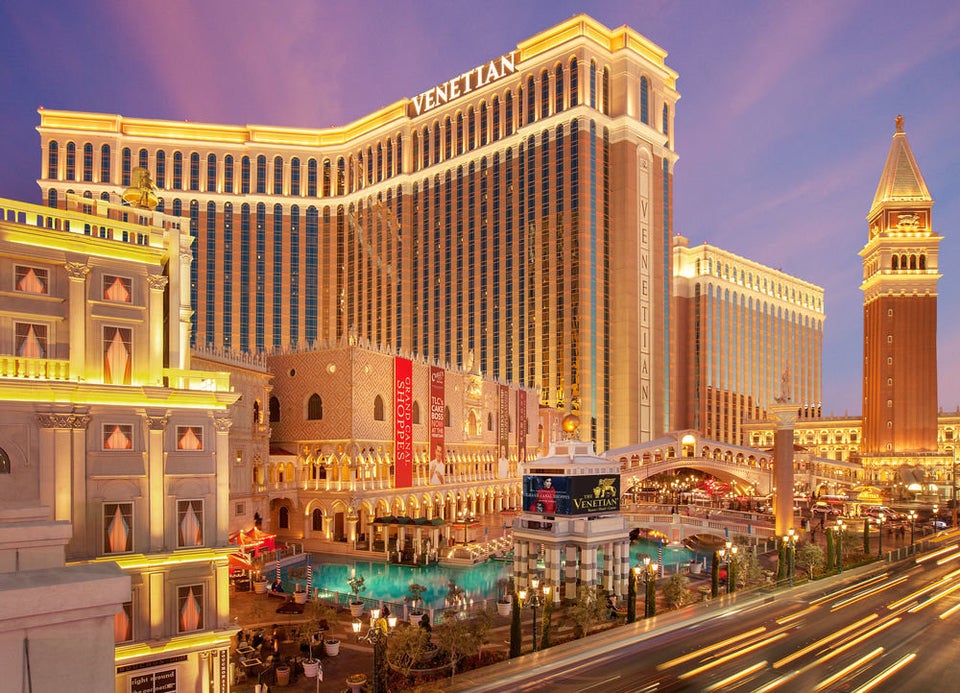 Top 10 Luxury Hotels Around The World
Popular in the Community