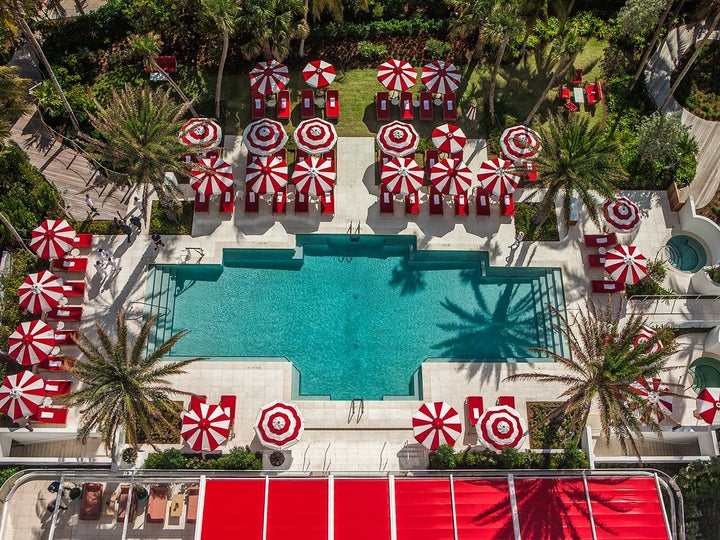 From foot-washing attendants to cabanas with verandas, here are our favorite poolside experiences and amenities from around the globe.
1. Faena Hotel Miami Beach, Florida
Pool life is the good life at this posh Miami Beach resort, where attendants cater to guests' every whim: from cleaning sunglasses to handing out carafes of lemon-infused water and complimentary snacks (curated daily by the hotel's chef, pastry chef, and bartender). They'll even wash your feet with a slow trickle of fresh water from a watering tin (we're not kidding).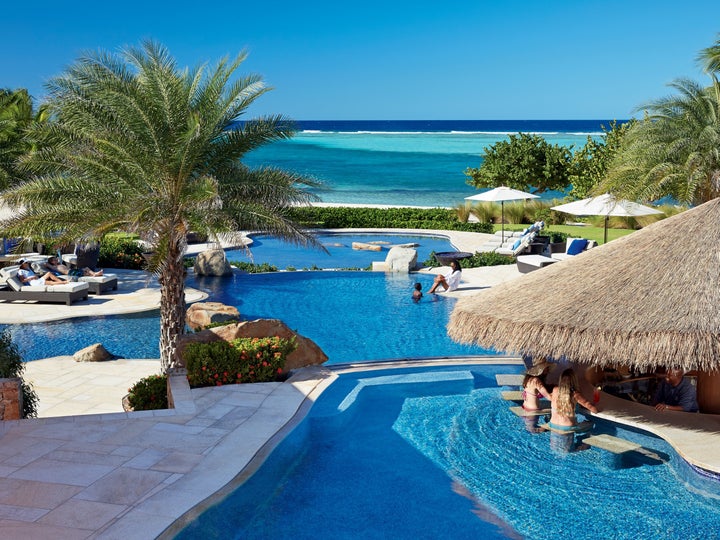 2. Oil Nut Bay, Virgin Gorda, British Virgin Islands
Become the bastion of Instagram envy at Oil Nut Bay's three-tiered pool, where your own dedicated staff member will set up and take photos of you with floating props — including rideable unicorns and flamingos. If that's not your thing, fear not: the jaw-dropping backdrop of turquoise Caribbean waters is more than enough to make your friends jealous.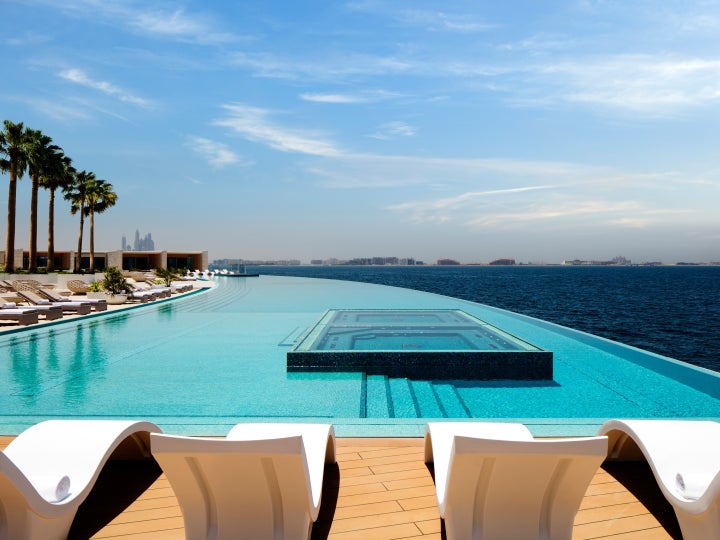 3. Burj Al Arab Jumeirah, Dubai, United Arab Emirates
Leave it to the world's most opulent hotel to create the ultimate in poolside extravagance on its new, 100,000-square-foot over-water terrace. Here, you'll find 32 tricked-out, fully air-conditioned cabanas surrounding a duo of fresh and saltwater pools backed by the city's skyline. In true over-the-top Dubai style, eight 'Royal Cabanas' each have their own private bathroom, shower, and sea-facing veranda.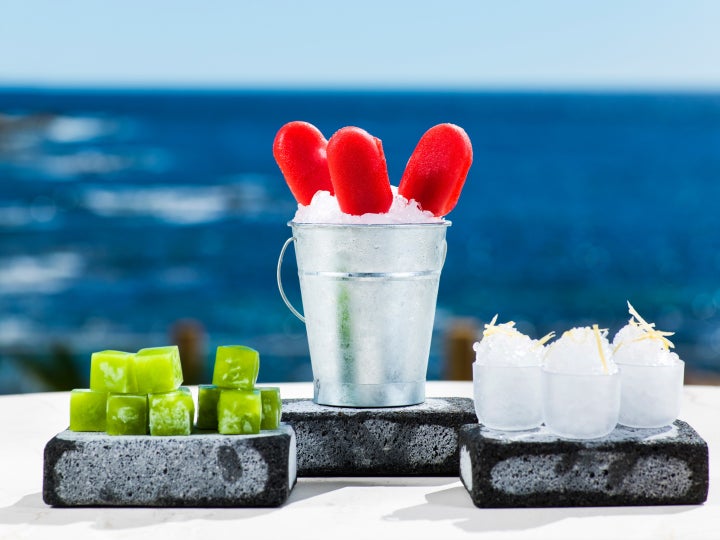 4. Chileno Bay Resort & Residences, Los Cabos, Mexico
Throughout the day, pool attendants continuously make the rounds delivering alcohol-infused frozen delights (for free, no less) at this brand new Baja resort. Late afternoons arrive with the ultimate chill: aloe vera ice cubes to sooth your newly sun-kissed skin.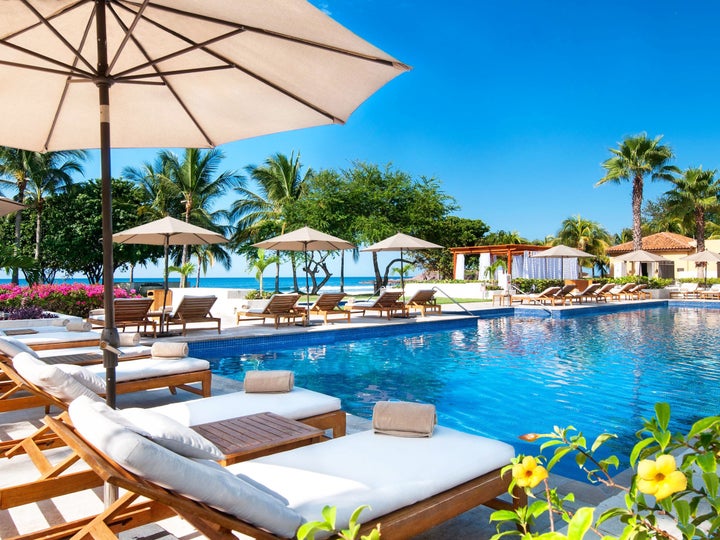 5. St. Regis Punta Mita Resort, Nayarit, Mexico
Be sure to order a "smoking champagne" when relaxing poolside at this Pacific Coast resort — this dreamy drink, a pioneer in crafty, shisha cocktails, combines fresh fruit, herbs, spices, and Champagne. The best part? You can request your bubbly, plus everything from Evian spritzes to suntan lotion — via Whatsapp. Just tap your phone, and a pool butler delivers.
More from Condé Nast Traveler: