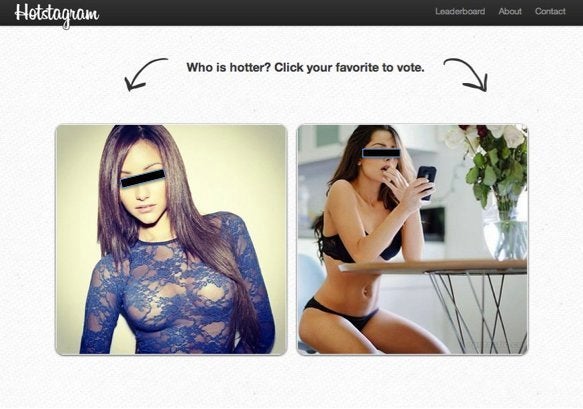 It was only a matter of time before someone decided to put two Instagram photos side-by-side and ask the age-old question: which one is more appealing? That's exactly the premise behind prurient new site Hotstagram.
Launched by a 27-year-old who goes by the pseudonym "Captain Kirk," the site splits Instagram pics of girls and guys into two different categories, then pits two random photos against each other and asks the viewer to pick "who is hottest."
Users and can rank dozens of photos in a matter of minutes with a seemless transition from one pair of photos to the next. Kirk even built in fail-safe feature that lets the user navigate back to the previous page and revote on a pair of photos -- you know, in case someone accidentally clicks on a not-so-hot photo.
Kirk debuted the site Monday. His introductory tweet:
For anyone who has seen "The Social Network," Hotstagram may be reminiscent of a similar hot-or-not ranking site featured in the film called Facemash. You know, the one that lead to the creation of Facebook, which recently purchased Instagram for a cool $1 billion.
Instagram users can submit their pics to the Hotstagram website by adding the #hotstagram hashtag to their Instagram photo uploads.
Hotstagram uses a bubble sort algorithm to rank the photos. All photos are then ranked according to up and down votes and the top batch of pics for girls and guys are featured on the respective leaderboard pages. For the most part the top ranks are filled with scantily clad girls -- it is swimsuit season -- or leading men from TV shows or movies.
Aside from his age and preferred TV show, not much is known about Hotstagram's founder. Business Insider revealed he works for a start-up in San Francisco called Tracks.by, which promotes artists seeking to release tracks or music videos.
Kirk even added a feature that lets Instagram users to remove their photos from Hotstagram.
While you may be hurrying over to Hotstagram's site to try it out for yourself, don't be discouraged if you receive a 404 error. After its debut yesterday, Kirk said he saw 150 ratings a second". We can only assume that number has skyrocketed since then.
Related
Before You Go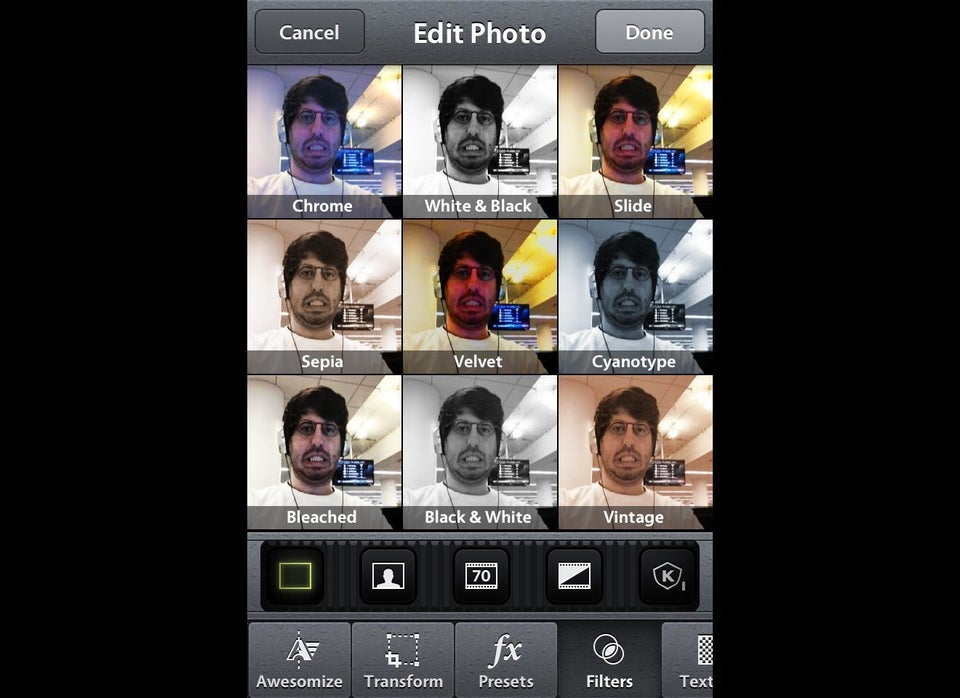 Filters: Instagram Alternatives For iPhone
Popular in the Community