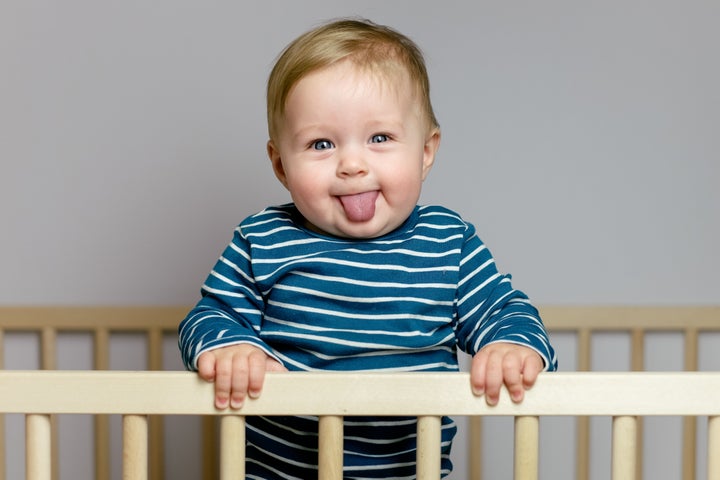 Australian parents are really digging the names Oliver and Charlotte.
Data company McCrindle in May released its list of the most popular baby names in Australia, and those two topped the charts for boys and girls born in 2017. Data shows that 2,063 baby boys were named Oliver and 1,687 girls were named Charlotte last year.
Oliver has maintained the top spot since 2014, and Charlotte has been on a No. 1 streak since 2015.
Other top names include William, Jack, Noah and Thomas for boys and Olivia, Ava, Amelia and Mia for girls. Many of the top 10 names appear on the U.S. list as well, although picks like Isla and Grace are less popular in the States.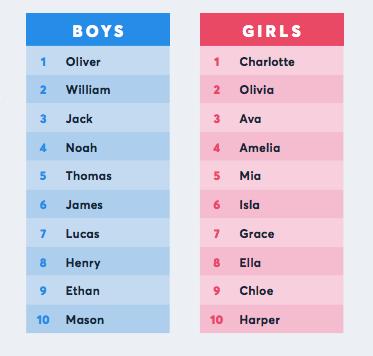 Around 1 in 10 of the roughly 300,000 babies born in Australia last year were given one of names on the top 10 list, McCrindle reported. The name Oliver was the No. 1 name for boys in all the states and territories except the Northern Territory, where Jack took the lead. Charlotte topped the list in every state and territory except Western Australia, where Mia and Isla came out ahead.
A number of names ― including Arthur, Aaron, Bodhi, Jude, Asher and Leon for boys and Freya, Luna, Harlow, Elena and Millie for girls ― entered the top 100 list, knocking out Chase, Nathan, Christian, John, Lewis, Maxwell, Marcus, Hayden, Paige, Alyssa, Hayley, Thea, Molly, Eve, Aisha, Alexandra, Brooklyn and Sadie.
For more information on Australian baby name trends, read the full report.