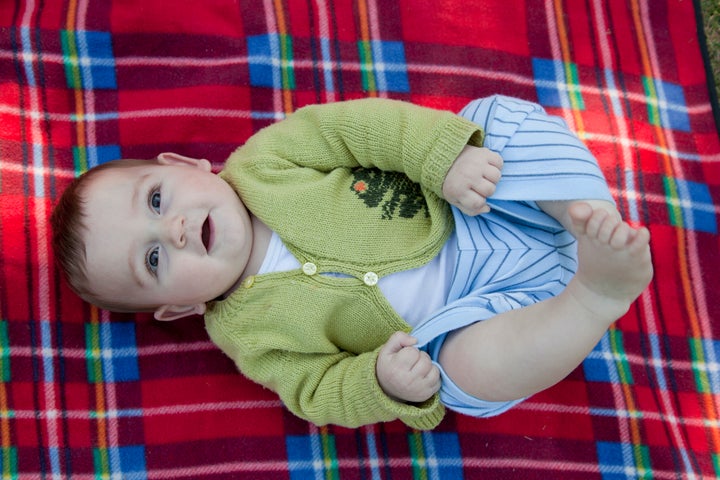 Baby name trends change over time but also change based on where you are. When you compare the most popular names in the U.S. to those in Scotland, you'll find many differences.
Both lists have Olivia, Ava, Amelia and Charlotte in the top 10 for girls and Oliver, James, Logan and Noah in the top 10 for boys. However, the 10th most popular name for girls in the U.S., Abigail, is down at No. 50 in Scotland.
The 21st most popular name for Scottish baby girls, Eilidh (pronounced ay-lee), and No. 26, Orla, don't even appear on the U.S. top 1,000 list. Some of Scotland's top names for boys ― Alfie (No.11), Finlay (No. 12) and Archie (No. 19) ― aren't in the U.S. top 1,000 either.
So if you're looking some less common name choices for your own baby, Scotland may be a good source of ideas. For your international baby-naming inspiration, keep scrolling for the full list of Scotland's 50 most popular names for boys and girls born in 2017.
Girls
Olivia
Emily
Isla
Sophie
Jessica
Amelia
Ava
Ella
Charlotte
Aria
Lily
Lucy
Freya
Grace
Ellie
Evie
Sophia
Harper
Hannah
Millie
Eilidh
Chloe
Emma
Mia
Anna
Orla
Eva
Maisie
Ruby
Layla
Poppy
Isabella
Sienna
Erin
Zara
Holly
Amber
Georgia
Daisy
Rosie
Katie
Skye
Sofia
Alice
Willow
Emilia
Esme
Maya
Zoe
Abigail
*Lily & Lucy, Layla & Poppy, Isabella & Sienna, Daisy & Rosie, and Katie & Skye were tied for their spots.
Boys
Jack
Oliver
James
Lewis
Noah
Logan
Harris
Alexander
Leo
Harry
Alfie
Finlay
Jacob
Charlie
Aaron
Lucas
Mason
Thomas
Archie
Rory
Daniel
Cameron
Max
Adam
Ethan
Finn
Matthew
Theo
Nathan
Joshua
Oscar
Brodie
William
Callum
Harrison
Muhammad
Jude
Caleb
Samuel
Jamie
Liam
Ollie
Jaxon
Isaac
Angus
Freddie
Connor
Luke
Riley
Andrew
*Mason & Thomas, Matthew & Theo, Caleb & Samuel, Jamie & Liam & Ollie, and Connor & Luke were tied for their spots.