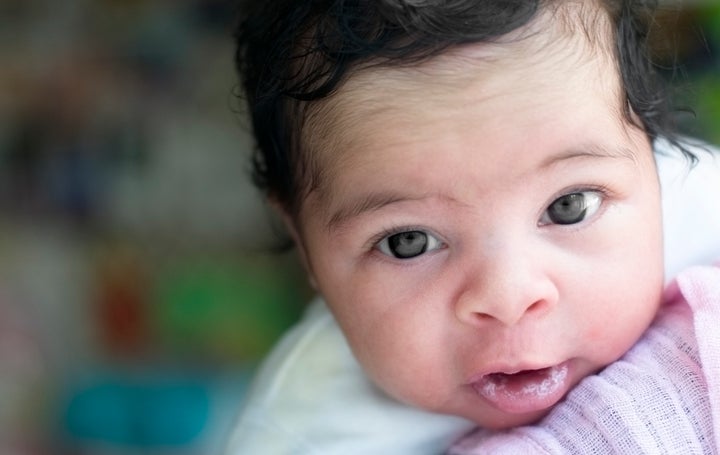 As 2016 draws to a close, baby naming experts are reflecting on the year's data. Nameberry released its annual list of most popular names, based on the number of visitors to individual name pages on the website.
It seems Olivia bumped Charlotte to become number one among Nameberry's popular baby names for girls in 2016. A Shakespearean name meaning "olive tree," Olivia is number two on the official popularity lists for both the U.S. and England. While it's unfailingly on the Nameberry top 10 names roundup, this is Olivia's first appearance at the head of the list.
Ezra continues its reign as the number one boys' name, a position the Biblical name meaning "help" first claimed last year. Ezra barely squeaked onto the official U.S. top 100 in 2015, but we predict it may take over for Noah at the top of the list within the decade.
Hottest New Names for Girls
The four top names for girls ― Olivia, Amelia, Charlotte, and Ava ― also held the top four places on the list in 2015, but five of the other six top 10 names for girls are new: Isabella, Arabella, Aurora, Mia, and Adeline. Isla remains in the top 10.
While Isabella and Mia are longtime top 10 names on the official U.S. lists, Arabella, Aurora, and Adeline are three feminine vintage girls' names we see heading straight up over the coming years.
'A' is also the first initial of two other stylish girls' making their first appearance on Nameberry's top 100 list, Amara and Annabelle. Other names worth watching that are new to the girls' Top 100: Cecilia, Freya, Jade, Ophelia, and Willow.
The hottest names on the girls' popularity list, with the number of places they're up this year, are:
Hottest New Names for Boys
The seven top-ranking names for boys stay the same with some slight shifts in order. They are: Ezra, Asher, Declan, Atticus, Oliver, Milo, Silas. Numbers 8, 9, and 10 on the Top 10 are all new, with Jack, Levi, and Wyatt replacing Jude, Henry, and Jasper.
The boys' names that have risen the furthest on the top 100 include both masculine stalwarts and newcomers. With the number of places they've risen, the hottest boys' names are:
There are some very interesting boys' names new to the Nameberry top 100 list this year, notably Abel, Alistair, Bennett, Cassius, Harvey, Hugo, Killian, Knox, Landon, and Lucian.
As noted, Nameberry's "Popular Baby Names" list measures which of the website's individual name pages received the most of the nearly 300 million page views in 2016. These names that attract the most interest from visitors can reflect name trends and popularity in the years ahead. The full top 100 lists for boys and girls are below and the top 1000 can be found on the Popular Baby Names page.
Top 100 Names for Girls 2016
Olivia
Amelia
Charlotte
Ava
Isla
Isabella
Arabella
Aurora
Mia
Adeline
Penelope
Eleanor
Cora
Rose
Aria
Hazel
Violet
Luna
Claire
Emma
Alice
Thea
Maeve
Lucy
Imogen
Nora
Scarlett
Genevieve
Elizabeth
Audrey
Ophelia
Mila
Ella
Chloe
Esme
Sadie
Evangeline
Ivy
Astrid
Grace
Khaleesi
Eloise
Caroline
Aurelia
Lydia
Stella
Emily
Maya
Jane
Elise
Lila
Adelaide
Emilia
Maisie
Iris
Amara
Ellie
Clara
Beatrice
Sophia
Anna
Julia
Elodie
Mae
Harlow
Eliza
Isabel
Evelyn
Josephine
Zara
Seraphina
Jade
Willow
Zoe
Matilda
Sienna
Hannah
Madeline
Poppy
Abigail
Elsie
Ada
Phoebe
Willa
Mabel
Molly
Margaret
Eliana
Evie
Juliet
Freya
Naomi
Cecilia
Annabelle
Leah
Eva
Lily
Gemma
Daisy
Rebecca
Top 100 Names for Boys 2016
Ezra
Asher
Declan
Atticus
Oliver
Milo
Silas
Jack
Levi
Wyatt
Henry
Jasper
Leo
Elijah
Sebastian
Theodore
Caleb
Ethan
Matthew
Benjamin
Oscar
Bodhi
Eli
Xavier
Liam
Felix
Zachary
Miles
Jacob
William
Thomas
Austin
Alexander
Axel
Luke
Andrew
Julian
John
Nathaniel
Isaac
Aryan
Callum
Finn
Samuel
Soren
Roman
Luca
Maxwell
James
Daniel
Josiah
Isaiah
Tobias
Gabriel
Ronan
Charles
Nolan
Lincoln
Gideon
Harrison
Connor
Arthur
Beckett
Lachlan
Jonah
Harry
Wesley
Archer
Lucian
Grayson
Graham
Joseph
Hugo
Jude
Ryker
Owen
Nathan
Christian
Jackson
Simon
Landon
Kai
David
Griffin
Maddox
Alistair
Abel
Cassius
Lewis
Nicholas
Zane
Bennett
George
Theo
Louis
Vincent
Ryder
Knox
Killian
Harvey