If you haven't yet seen the comic circulating the internet "Hottest Chick in the Game," you're missing out. It follows Drizzy, the ever unsatisfied rapper, as he attempts to get out of the hip-hop game -- which proves more difficult than expected. As if being sued by a nightclub for $16 million after his bar brawl with Chris Brown wasn't enough, now Drake has the hip-hop Illuminati on his back.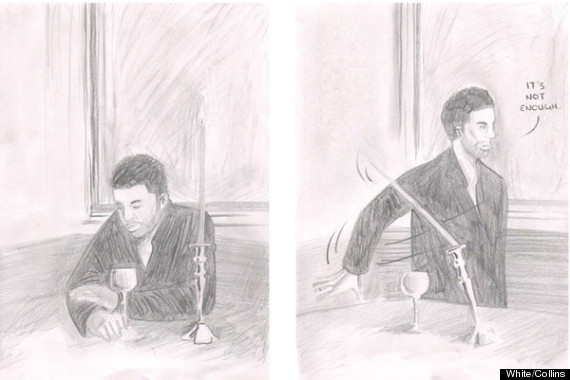 Rumors have been circulating for a while around Drake's affiliation with the Illuminati ever since he suspiciously got an owl tattoo and displayed a similar design on his "Take Care" cover. Whether or not this is the elusive Illuminati owl, symbol of the occult, remains unverified. But this comic gives us all the answers we need. The hilarious ride features cameos from all your favorite stars and possible secret society members, including Kanye, Aaliyah and even Blue Ivy Carter. To find out more, we interviewed the writer Sean T. Collins (SC) and illustrator Andrew White (AW).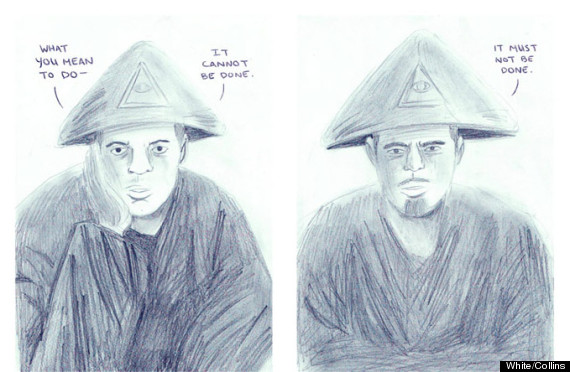 HP: How did you come up with the idea for the comic?
SC: This was actually in the works long before news surfaced that Drake was overseeing a posthumous Aaliyah album -- or even before I learned he was into her to the point of obsession, writing open letters to her on her birthday and putting up portraits of her in his house and so on.
Basically, I love his album Take Care -- musically it reminds me a lot of the trip-hop and after-hours electronic music I loved as a teenager and college kid, and lyrically I think he addresses a lot of very specific and infrequently addressed emotional experiences with love and sex, even if he doesn't always wind up someplace pleasant with them. One of the many, many times I listened to it, I was struck by the two times Aaliyah was mentioned, once by him on "We'll Be Fine" and once by Kendrick Lamar on "Buried Alive Interlude." I got to thinking about how Drake has so much going for him, and often makes that the subject of his music -- talent, respect from his peers, money, fame, success with equally talented and attractive women like Nicki Minaj and Rihanna, even his former acting career -- yet still seems deeply unhappy.
I thought that cocktail of justified ego and inability to remain satisfied would make for a good story, and because I tend to think in terms of horror, the idea of him trying to outdo everyone and fill the whole in his life with this talented, successful, beautiful woman who is literally unattainable, because she's dead, popped into my head fully formed. It felt like the natural next step for him to take. At a certain point I realized it could be combined with the Illuminati rumors and imagery surrounding Jay-Z, Kanye West, and Beyoncé, who also all came out with albums I loved and listened to repeatedly last year.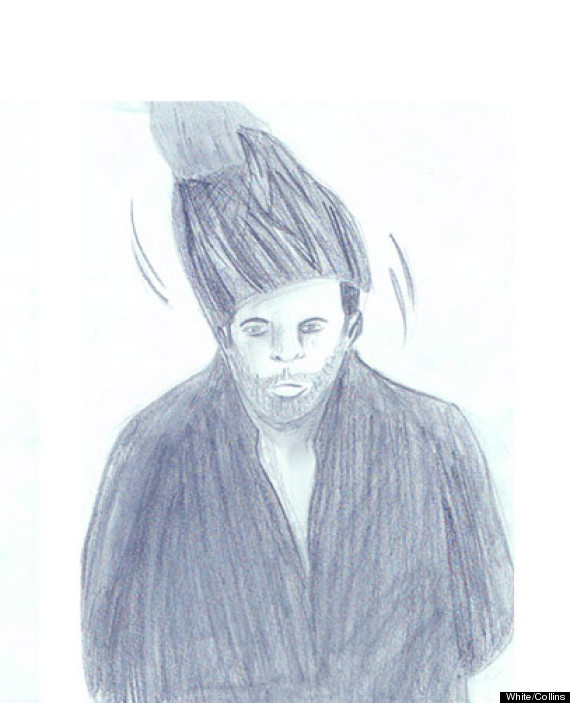 HP: Andrew, you really capture Drake's eternally unfulfilled look... I think it may be in the neck. How did you research to get the Drake portrayal just right?
AW: There was a lot of back and forth between Sean T. Collins and myself regarding the look of the comic. You can see an example here of one of the styles we considered before deciding on the penciled, fairly realistic style that we chose. Sean really emphasized the importance of capturing the likeliness of Drake and the other characters in the comic, so I did many, many sketches -- first from photo reference, and later freehand -- before beginning to draw the final pages.
HP: Where was Chris Brown?
SC: Breezy? You'd have to ask the Illuminati. He won't be troubling Rihanna anymore, that much I can tell you.
HP: Internet readers seems to love 'The Hottest Chick In The Game,' but have you heard any response from any artists represented in the comic?
AW: Not yet, unfortunately. I'd certainly be curious to hear their reactions.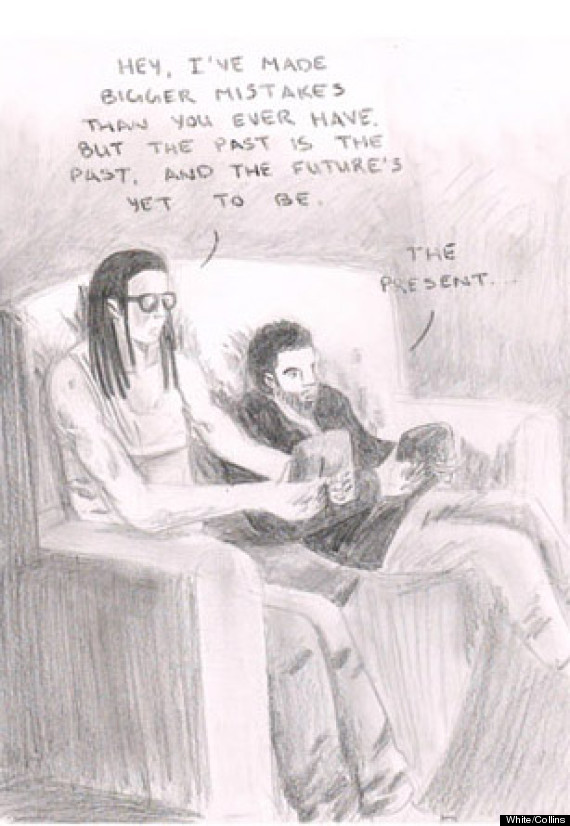 Click here to see the comic in full, and let us know in the comments section if you want to get in on this conspiracy theory with us.
Related
Popular in the Community