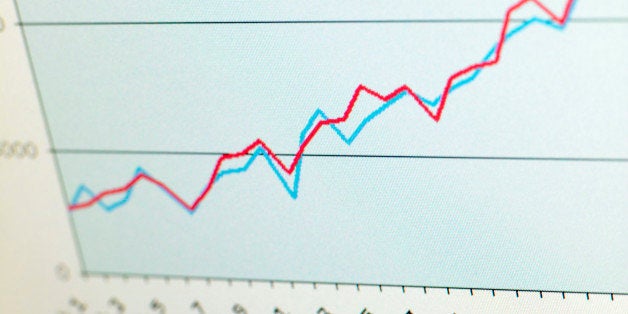 Daydreaming of a new job? With the unemployment rate hovering at 5%, and companies hiring an average of 284,000 employees per month over the past 3 months (the best 3-month pace in a year) there couldn't be a better time to shoot for the moon and land your dream job.
But what if you're not certain what that dream job is? For a little help, check out US News & Money's 100 Best Jobs list based on employment opportunity, salary, work/life balance and job security, and Forbes list of 10 Toughest Jobs to Fill for 2016 for jobs that are in high-demand and have have less competition, higher salaries, and more market demand. If your niche is banking or finance, then you may want to check out Wall Street's 10 Most In-Demand Jobs for 2016 published by Bloomberg Business.
Which jobs are trending in 2016? I love Glassdoor's current trends web page which allows you to view hot trends by location, industry and job title. Also, this special report by US News & Money, 5 Trends for Job Seekers in 2016 provides some excellent tips to help you get your foot in the door including how to best leverage a talent community in your niche.
Want a beefier paycheck? Then check out 30 Highest Paying Jobs in America by Business Insider which features data compiled by the latest US Bureau of Labor Statistics' Occupational Employment and Wage Estimates survey. Ka-ching!
After you nail down the job role you want, then you may want to research industries where you want to work. Sometimes it's a no-brainer, like if you want to be a nurse practitioner then you would be in the healthcare industry. But some jobs can cross industries and give you more options. For example, if you're a finance whiz, you may be able to land a job in a variety of industries such as healthcare, high tech, media, etc. I've had many clients in IT, HR, finance and project manager roles cross over into a different industry and make successful job changes.
To help you build a list of targeted companies where you want to work, try researching 50 Best Places to Work in 2016 by Glassdoor based on employee reviews for the company where they work including salary, work-life balance, leadership and overall satisfaction, and Forbes list of Top 20 Largest Private Companies.
Here's to landing your dream job in 2016 :)
-------------------------
Sherri Thomas is a Career Strategist. She teaches others how to think differently and more proactively in their career. Her book, "The Bounce Back - personal stories of bouncing back higher and faster after a layoff, re-org or career setback" was named 2013 "Best Career Book" by the Indie Book Awards. Her first book, "Career Smart - 5 Steps to a powerful personal brand" has been #3 on AMAZON's TOP 10 LIST for personal branding books. As the Founder/President of Career Coaching 360, Sherri teaches training professionals, managers and executives how to change, reinvent or advance their career. Sign up for her new 3-part free video training series "15 Clever Ways to Get More Job Offers" at CareerCoaching360.com
Related
Popular in the Community