 PREVIOUSLY:
This Day In History, September 13, 1922: El Azizia, Libya reached a world record-breaking temperature of 136 degrees Fahrenheit.
Heat may be a welcome sensation to anyone in the northern hemisphere who is dreading the impending autumn. But, there are some places where the temperature gets too extreme to bear.
According to the Discovery Channel, though, the notion of the "hottest" place is difficult to pinpoint. "The Earth's hot deserts — such as the Sahara, the Gobi, the Sonoran and the Lut — are climatically harsh and so remote that access for routine measurements and maintenance of a weather station is impractical," David Mildrexler, a researcher, told Discovery. "The majority of Earth's hottest spots are simply not being directly measured by ground-based instruments."
So, herewith, ten of the world's hottest -- and hopefully driest -- places.
Has anyone braved any of the world's hottest locales? Let us know in the comments below.
Related
Before You Go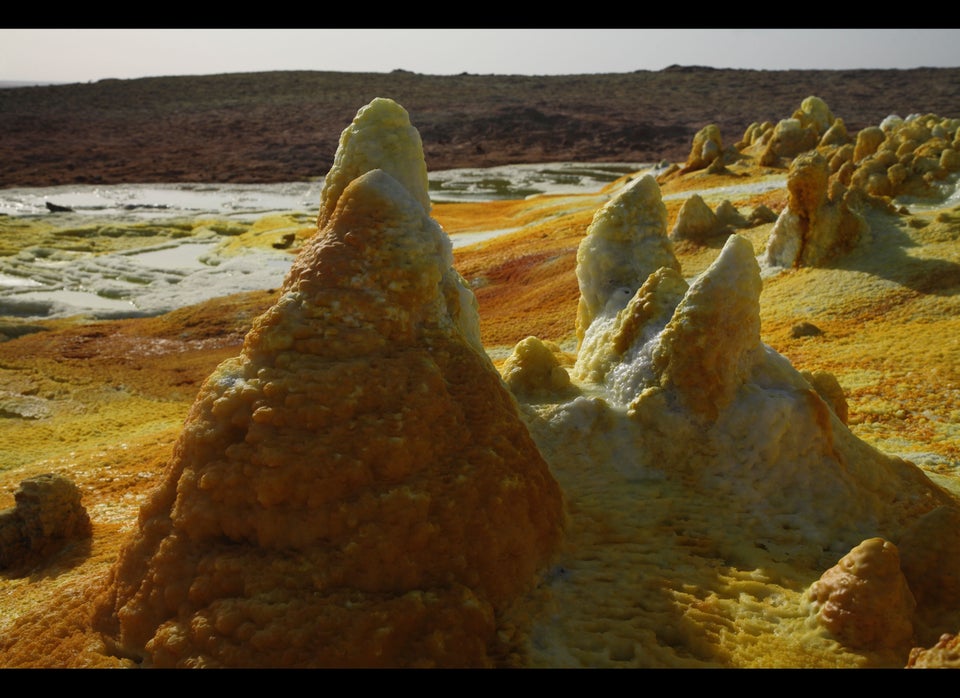 World's Hottest Places