 Temperatures in June and the first week of July qualified this summer so far as one of the top-three hottest summers in the continental United States since 1950, said Bob Smerbeck, a senior meteorologist at Accuweather.com.
"I think it has a chance to get into the top three whether it is the top one remains to be seen, we still have the rest of July and August," Smerbeck told LiveScience.
An article in the news suggesting this month was on track to surpass the all-time record set in July 1936 is incorrect, Jake Crouch, a climate scientist here at NOAA's National Climatic Data Center, told LiveScience in an email. That statement, which appeared in USA Today, was the result of an inaccurate interpretation of weather data, he wrote. [Dry and Dying: Images of Summer Drought]
"However, July has been warmer than average, and it is likely that the month will conclude with July temperatures above the 20th-century average. At this time we cannot say with any certainty how much above average the July temperatures [it] will be," Crouch wrote.
Things could be worse. The core of heat in the middle part of the country has not expanded countrywide. Although heat waves have traveled eastward over the upper Great Lakes, through the Northeast and down into parts of the Southeast, they have not been sustained, Smerbeck said.
Since the beginning of June, the west coast is tracking at just below-average temperatures.
In June, a core of heat was centered over the high plains and extended to the eastern slopes of the Rocky Mountains. In July, this atmospheric system shifted east over the Midwest from Omaha to St. Louis and up towards Chicago, he said.
The jet stream, a band of high-altitude westerly winds, plays a role in this weather pattern by acting as a boundary between cool, northern air and warmer southern air. It was situated over northern California, then across the northern plains near the Canadian border before dipping southeast over the northeastern part of the country in late July, Smerbeck said.
The jet stream was deflected to the north over the center of the country by a high-pressure system, which is responsible for the core of heat. In this system, air sinks and warms, exacerbating the drought conditions.
Storms occur along the periphery of this high-pressure system, and they are responsible for bringing precipitation and cooler weather to areas to the north and east.
Precipitation over the southern Rockies and southwestern desert, particularly Arizona, has helped these regions catch up after dry conditions earlier, he said.
Copyright 2012 LiveScience, a TechMediaNetwork company. All rights reserved. This material may not be published, broadcast, rewritten or redistributed.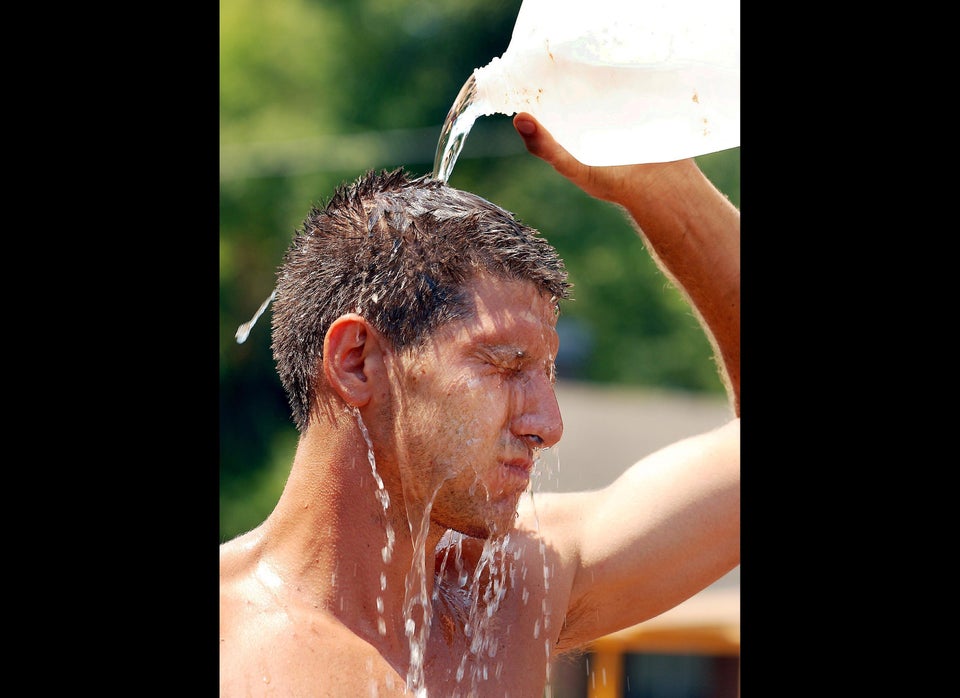 U.S. Heat Wave
Popular in the Community