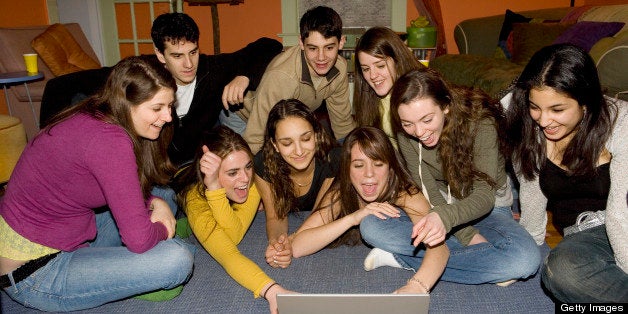 As All My Children and One Life to Live recently joined the ever changing world of technology by taking to the web, I wanted to talk to some of the creative types that have been out there playing in that pool for a while. Three very unique New Yorkers that illustrate how different web series can be from genre to type of production.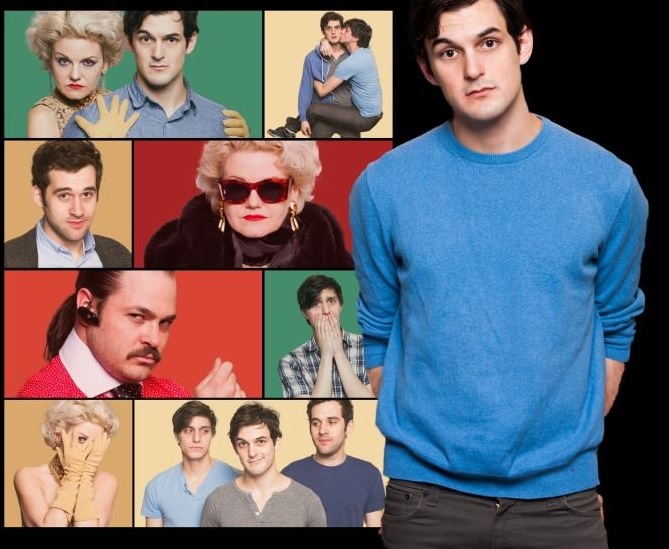 Broadway veterans Wesley Taylor and Mitchell Jarvis created it could be worse -- an addictive and enticing theater smorgasbord that follows the life of a Broadway actor making his way in the big city of New York. Jordan von Haslow is the Executive Producer and Head Writer for the soap drama Our World -- a world that exemplifies entitlement of New England prep school students as well as their Old Money parents - and a show that can hold their own dollar for dollar against any family on daytime television. Sebastian La Cause is a Broadway, film and television actor who has created a sexy, tantalizing, and music-infused series Hustling which follows the life of a former porn actor who at forty years old is wondering what comes next.
Gregory G. Allen: Thank you all for being a part of this discussion! First off -- what brought you to doing a web series?
Wesley Taylor: I get frustrated with how the business can limit me as an artist. This is an outlet for Mitch and I to breathe and play and explore. I'm a writer as well, and no matter how many plays or one acts I may write, I've realized that this is the easiest way to have my voice be heard.
Jordan von Haslow: I previously worked on a television pilot with Susan-Sojourna Collier who came out of the soap world, so the show really came about very organically. Between our regular meetings and a wonderful conversation I had with Kay Alden, the co-head writer of The Bold and the Beautiful, Our World was born.
Sebastian La Cause: I made the decision to create my own web series because I wanted to take more control of my own artistry and development as a creative person. Like many actors, I felt my destiny was held in the hands of others and I wanted to do something about that. I started exploring the world of web series and was completely inspired by the work I saw and instantly knew this was a space I wanted to try to work in.
Allen: "Our World" does something different by paying homage to when soaps begun as radio shows and using voice-over actors with animation and stills to tell their story. Where did that idea come from?
Von Haslow: I was adamant to tell the story on a daily basis. The budget for such a live-action production, however, would be cost prohibitive. The idea of an audio drama happened and the accompanying illustrations were chosen because -- save for radio syndication -- the Internet is our primary medium. I don't care how intriguing a story is, no one is going to stare at a blank computer screen!
Allen: Sebastian, what is the biggest challenge in directing, producing and starring in a web series?
La Cause: In many ways they each have their own set of challenges and obstacles. Directing is the most fun. Starring brings with it the pressure of, well, starring in your own show and not sucking but I think producing holds the most challenges. If you can't produce the show it doesn't get made. All three have pushed me in ways I never expected. It's been an exhilarating experience that has forever changes me as an artist but also my career trajectory.
Allen: Wesley, you and Mitch are both great in the show! Was it created purposely as an acting outlet?
Taylor: Why thanks. I don't think Mitch and I ever think "oh this will further my career as an actor"...we star in it because we are creating the work we'd like to perform. It's having control of your own material, which is rewarding.
Allen: I assume creating these webisodes take as much pre-production as planning out any other medium of entertainment.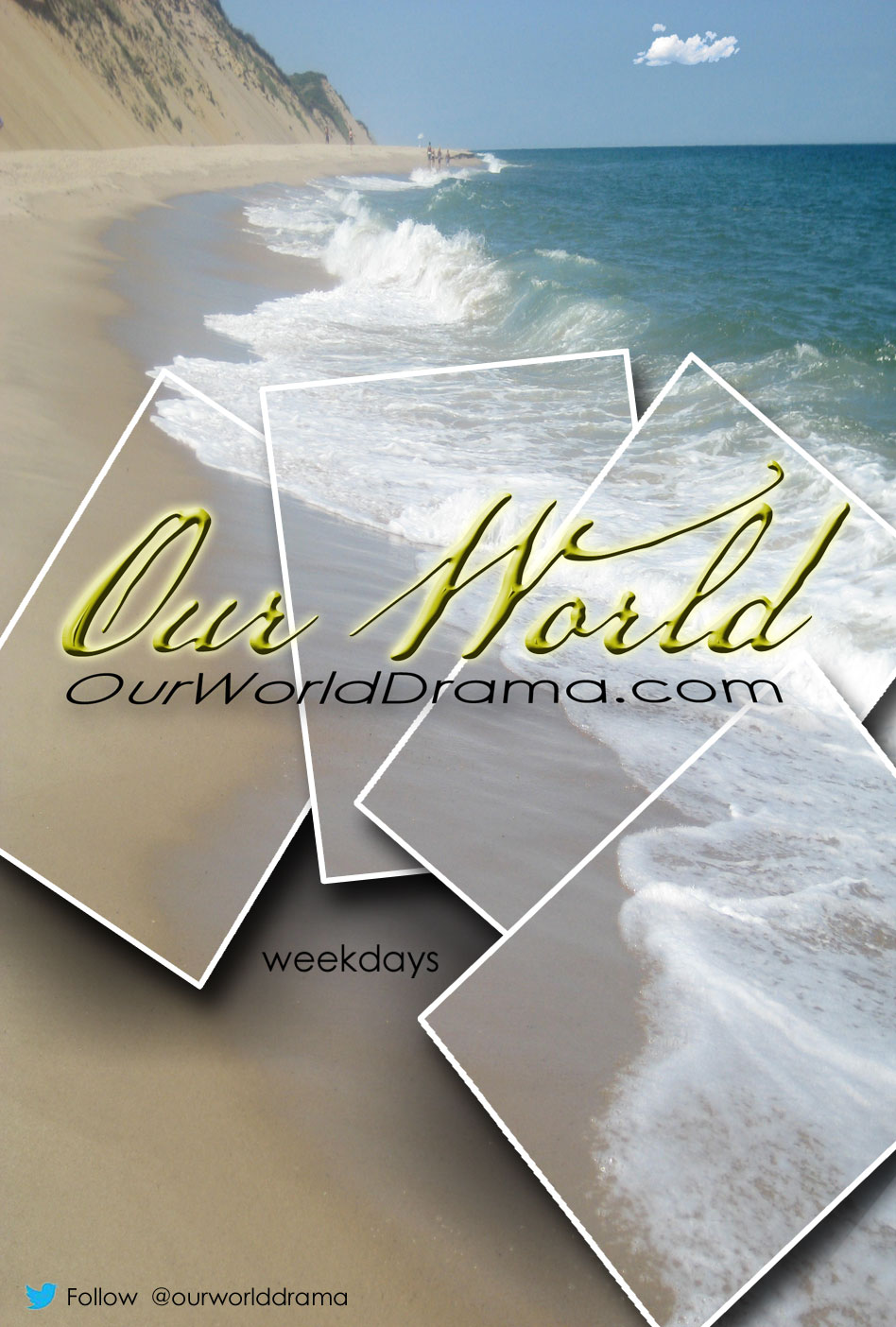 Von Haslow: We began developing our show six months out and went into production six weeks before our premiere. Produced on a quarterly basis, typically it begins with a writers' room. I come in with a general idea of the next 13-week story arc. The senior writers and I then flesh out our story beats for each week. Next, I write an in-depth outline for each week, each episode is written in narrative form and distributed to our script writers to be completed.
Taylor: Mitch and I believe webisodes should always be under 10mins. For the ever-growing medium that is the Internet, we want to make sure we're aware of pacing and obviously people's attention spans. Our story went through 15 short episodes and that's what we set out to do.
Allen: Wesley, how did you start to grow a following for it could be worse?
Taylor: Almost 5 years ago, in the original off-Broadway cast of Rock of Ages, we started making these backstage videos. We started developing our online following through "Rock of Ages Productions" and then of course, when I left to do Addams Family, my absence from Mitch (and Lauren Molina-who co-creates the music of ICBW!) deepened our passion to collaborate. We created Billy Green, which became very popular. Most of our fan base comes from people who watched Billy Green... but we have grown and evolved and it could be worse feels like the most realized thing we've ever made together.
Allen: I'm amazed at some of the entertainment talent that shows up in many of your series' from Daphne Rubin-Vega to Alison Fraser to Danielle Burns.
Taylor: For me, it obviously helps that we're already in the industry as actors, so stars feel less like they're giving up their time and more like they're playing with their friends. We constantly have fancy starlets asking to participate, which is fun. I'm starting to think people trust us or something. (Smiles).
Allen: And let's not forget about awards and accolades. The web has plenty to offer in that arena as well.
Von Haslow: We've received a lot of excellent notices and attention, not just domestically but also abroad. For example, the BBC included us in a special that aired about the history and future of serialized drama.
Allen: That's awesome, Jordan! Sebastian?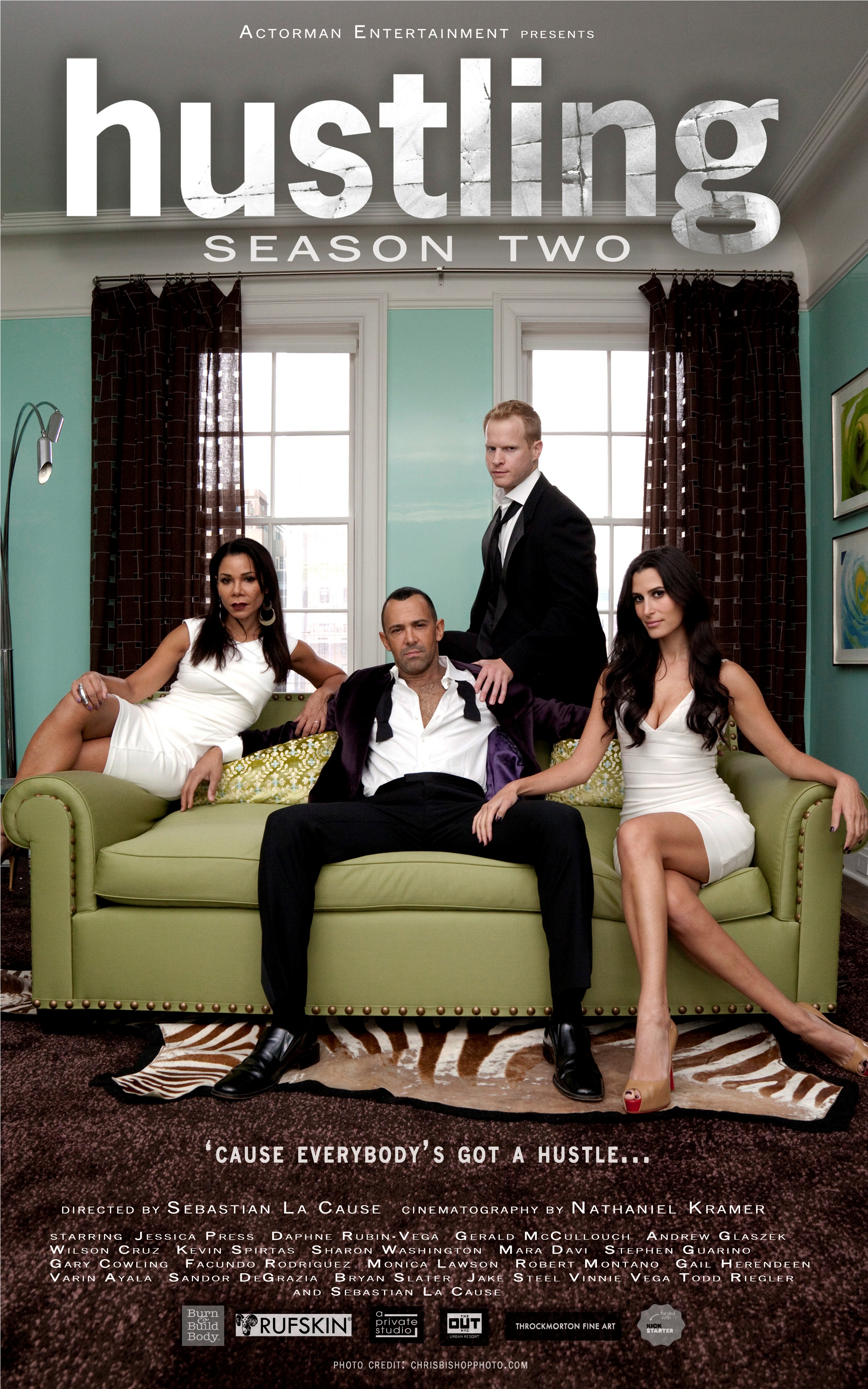 La Cause: An accumulation of seven Indie Soap Award nominations and two wins, selected as a 2013 Webby Honoree in the Drama category, incredible comments from fans, more subscribers and more view counts -- I'm still blown away and humbled!
Allen: Wesley, your show keeps sweeping the weekly awards on the We Love Soaps website which is cool as that comes from your fans voting.
Taylor: Our feedback has been overwhelming. We are so pleased with the response. We listen to all of the noise and some of it even influenced some plot towards the end of the season.
Allen: What do you think of the future of this medium or is it a springboard to something else?
La Cause: This is a very exciting time for the web series genre. We can create our own networks, our own channels. It's exciting to be at the forefront of this for sure and I'm thankful for those who came before me because I learned and am still learning a lot from them. I believe we are just at the beginning of something that will change television and how people view their content for a long time to come. It's somewhat like the independent film movement.
Taylor: I do believe the Internet is the future but I'd be lying if I told you that's where I wanted to park.
Allen: I thank you guys for talking to me about this. I can attest (as one of those stalker fans on twitter who share and get the word out) that everyone should check out all the links. See for yourself why YOU should be following these shows too! Twitter: @ICBWSeries @OurWorldDrama @hustlingseries
Popular in the Community