What could be better than a hot tub overlooking a beautiful body of water? How about a hot tub that floats in a body of water?
Guests at the Runnymede-on-Thames Hotel in Surrey, UK, can go for a relaxing ride on the River Thames in the HotTug boat. A cross between a hot tub and tug boat, the HotTug nearly fuses the experience of swimming while taking a boat ride.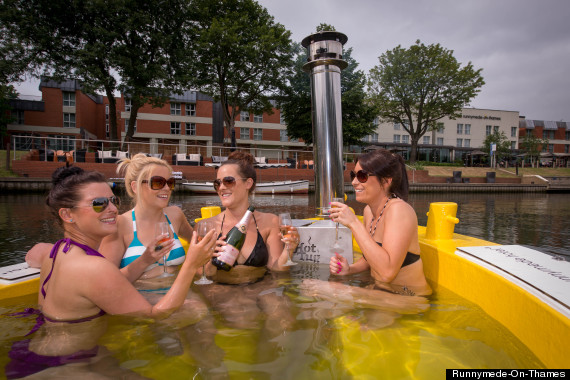 Created by a company in the Netherlands, the HotTug claims to be the first wood-fired hot tub in the world. After letting the hot tub heat up via a wood-burning stove for two-and-a-half hours, the boat can take six to eight people on a calming cruise.
You can buy your very own HotTug for starting around $19,500, though a ride at a Runnymede-on-Thames vessel will run you a lot less. A ride there is £90 (approximately $135) an hour.
Click through the slideshow below to see more photos of the HotTug.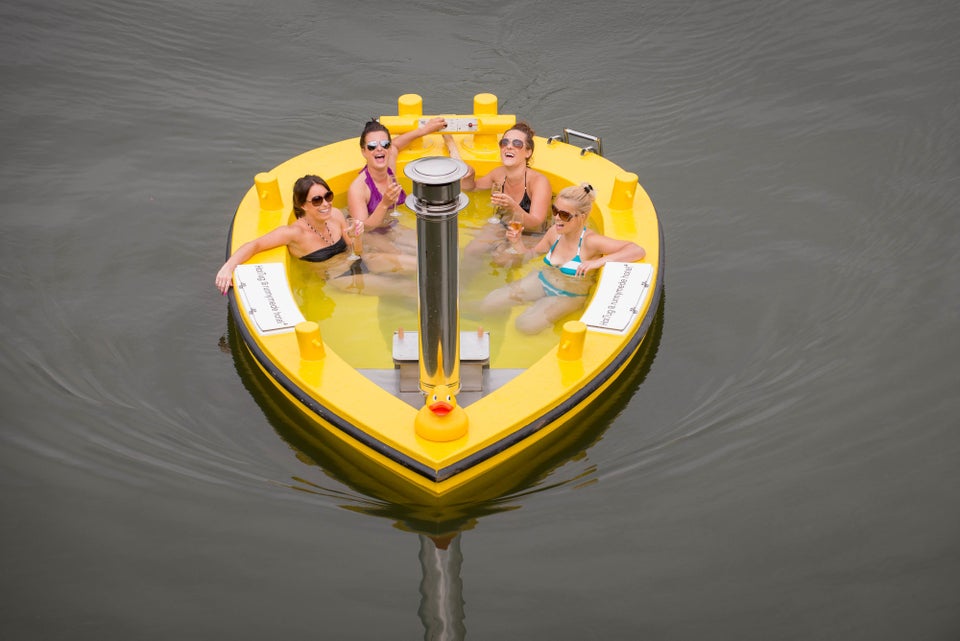 HotTug Boat Launches At Surrey Hotel