Legendary magician Harry Houdini was the master of spectacle, provocation and surprise. Born Ehrich Weiss, a rabbi's son, Houdini soon became an international icon for masculine strength and thrills that lived on past his sudden and contested death. The name Houdini will always resonate with a hint of mystery. Although his literal death was long rumored to be a fake, his spirit most certainly is death-defying. The exhibition "Houdini: Art and Magic" honors the man who made escape into an art form.
His signature grand escapes included the Milk Can Escape, in which a handcuffed Houdini would seal himself into an over-sized, water-filled milk can and attempt to escape. Sometimes this milk can was within another milk can. Houdini escaped handcuffs, straightjackets and even being buried alive. The constraints most of us live by did not apply to him, being brave enough to challenge them.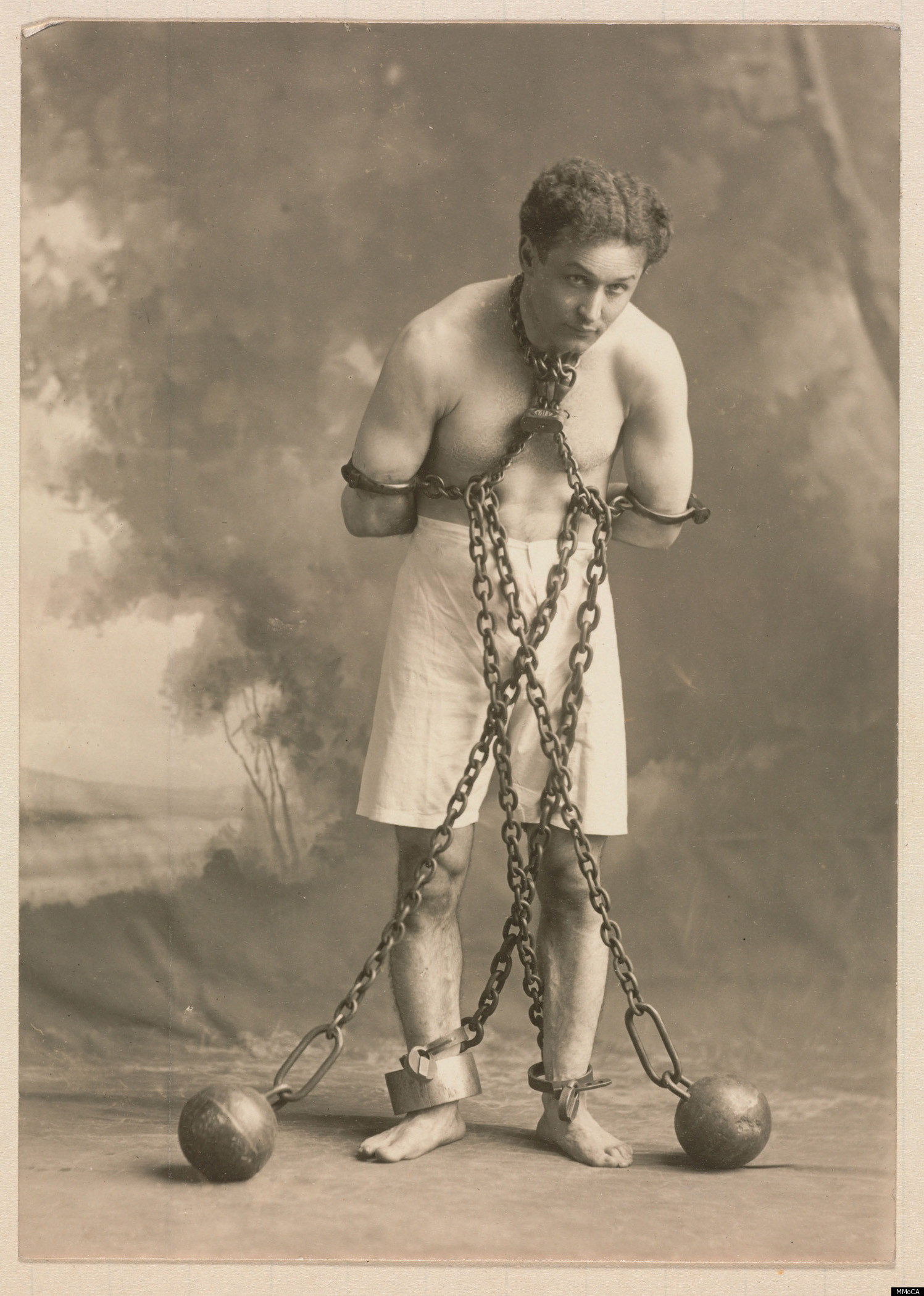 The exhibition combines historical relics from Houdini's illusions as well as his diaries. It also features photographs, posters and silent films from Houdini's height of celebrity. The work of artists including Matthew Barney, Whitney Bedford and Vik Muniz are interspersed with the archival pieces, honoring Houdini's legacy as a true performance artist. Experience the spectacles that change the way we see the world, both through a legendary escape artist and through contemporary work.
The exhibition will feature Matthew Barney, Whitney Bedford, Joe Coleman, Petah Coyne, Bruce Cratsley, Jane Hammond, Tim Lee, Vik Muniz, Ikuo Nakamura, Deborah Oropallo, Raymond Pettibon, Sara Greenberger Rafferty, Allen Ruppersberg, and Christopher Wool. It will show at the Madison Museum of Contemporary Art through May 13.
Do you use art as a means of escape? Let us know in the comments section.
PHOTO GALLERY
Harry Houdini
REAL LIFE. REAL NEWS. REAL VOICES.
Help us tell more of the stories that matter from voices that too often remain unheard.