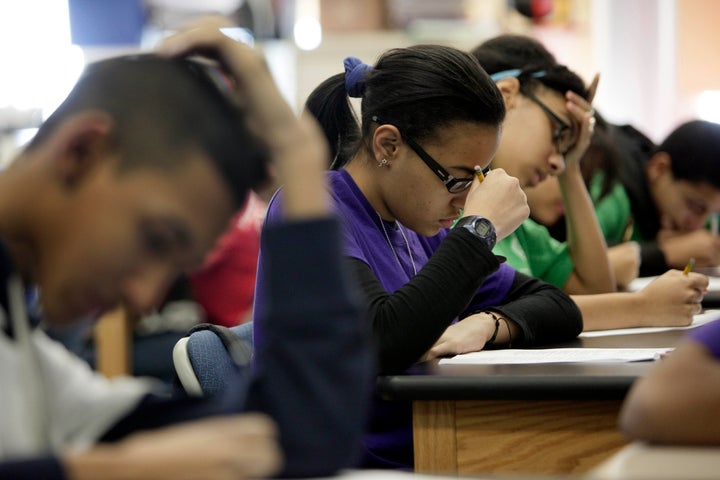 Everyone has an opinion about what's wrong with the education system. Now, Houghton Mifflin Harcourt is calling on you to provide the solutions.
From now until July 15, 2011, HMH is asking people to submit ideas that will have a positive impact on schools.
It's part of a Global Education Challenge aimed at tackling three specific issues: transforming student learning, fostering family involvement and enhancing educator effectiveness.
Cash and prizes totaling $250,000 will be distributed among the top three winners, who will also receive a book allowance for schools of their choice.
HMH outlined judging criteria for "Best New Innovation Ideas" on its website:
"The top ideas will be judged by a group of experts, who will be examining each idea for originality, impact, and adaptability. In short, we are looking for new ideas that can provide measurable impact and have a broad reach."
Related
Popular in the Community