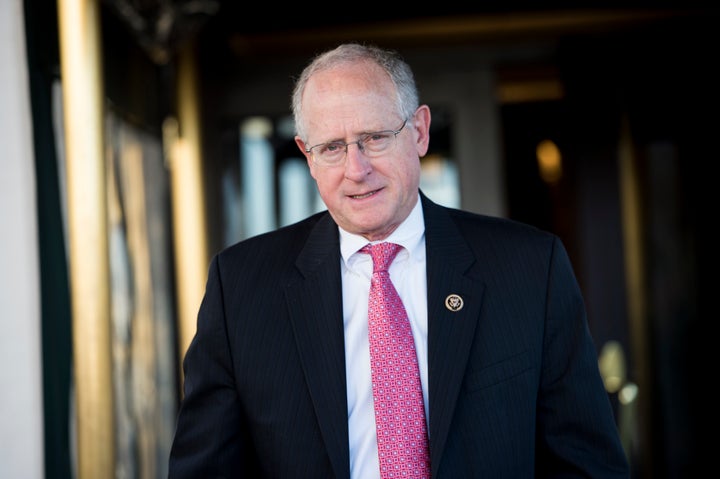 WASHINGTON — Congressional Republicans who oversee the Supplemental Nutrition Assistance Program released a report on Wednesday detailing the results of their two-year, comprehensive review of the program — and surprisingly, they don't think it should be repealed or replaced.
"You will find nothing in this report that suggests gutting SNAP or getting rid of a program that does so much to serve so many," Rep. Mike Conaway (R-Texas), chairman of the House Agriculture Committee, said in the report.
Although Republicans have long sought to slash the food stamps program — one of many government assistance programs that some in the party consider a barrier, rather than a bridge, to economic improvement — the committee commended its successes and offered suggestions for further improvement.
"We can all agree that no one ought to go hungry in America, and SNAP is essential in protecting the most vulnerable citizens during tough times," Conaway and Rep. Jackie Walorski (R-Ind.) wrote in the report. "For many it is a vital lifeline to keeping food on the table."
Conaway's report doesn't necessarily mean Republicans won't try to trim food stamp benefits. House Speaker Paul Ryan (R-Wis.) has repeatedly proposed reforming SNAP in the same way that Congress reformed welfare with former President Bill Clinton, a process that made the federal government's program for families with young children a shell of its former self. But Conaway has fended off such efforts since becoming chairman of the committee two years ago.
"We can all agree that no one ought to go hungry in America, and SNAP is essential in protecting the most vulnerable citizens during tough times."
During the review, committee members heard from 60 witnesses during 16 separate hearings, including one in which SNAP recipient Keleigh Green-Patton of South Holland, Illinois, spoke about how the program had created opportunities for her at several points in her life.
"Without this program, I wouldn't have been able to start my new career," Green-Patton said. "Many people call SNAP a safety net, but for me it was like a trampoline — bouncing my family back into work and a brighter future."
But the committee is also advocating for some changes to how SNAP is implemented, including enforcing existing work requirements and encouraging recipients to use employment and training programs that many states offer.
Similarly, the committee encouraged better coordination between SNAP and federal welfare programs, since they often serve some of the same individuals and families. Republicans say the threat of losing benefits from these different programs can sometimes discourage recipients from seeking better-paid jobs or taking on more hours — a "trap" they want to prevent with better oversight and clearer communication between programs.
The report also recommends that SNAP promote healthier food choices, even if it means reconsidering putting restrictions on products like sodas and other sugary items.
Stacy Dean, vice president of food assistance policy at the Center on Budget and Policy Priorities, a liberal think tank in D.C., closely followed the two years of review and the committee hearings. She said she believes the final report is a fair and balanced reflection of that process.
"It doesn't mean I agree with all of it, but I think they were true to their remit, which was to do a review of SNAP," Dean said, adding that the report was a "thorough and in-depth assessment" and that Conaway took his responsibility as chair "very seriously."
"The report also acknowledges SNAP for what it is — the most important anti-hunger program in America," Dean said. "This creates a good basis for a conversation."
Popular in the Community