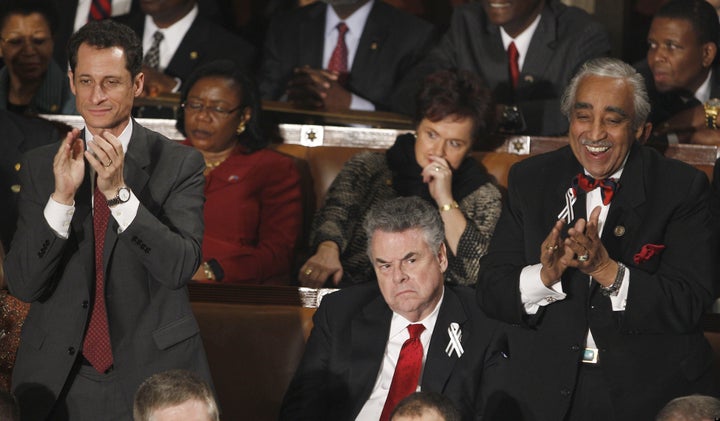 The cross-party-dating tradition that began tonight did not go off as smoothly as it appeared from the television screens.
Much like in the legislative tussles between the parties and the chambers, House and Senate members jockeyed for position prior to the speech. According to House rules, no member is allowed to claim a seat for him or herself: The People's Chamber is first come, first serve. In practice, members routinely save seats for themselves before the State of the Union, a tradition that spun out of control as bipartisan groups attempted to save long rows and blocs of seats.
Former House members are granted floor privileges -- former Congressman Joe Scarborough, for instance, was on the floor receiving text messages from co-anchor Mika Brzezinski -- and so many have never left Washington that their attendance added to the shortage of seats. The Senate, meanwhile, claimed well more than 100 seats for itself, "because they're the Senate," said Rep. Brad Miller (D-N.C.).
Miller attended this evening's ball with Rep. Mel Watt (D-N.C.) and their Republican date Howard Coble (R-N.C.). They hadn't saved seats.
"If you had actually followed the rules and not claimed a seat and got there at eight or quarter to eight there were no seats," said Miller. "House members almost wrestled the staff of the Senate sergeant at arms to the ground to claim some of the seats that were claimed for the Senate."
Watt, said Miller, took matters into his own hands. "Mel's the one who led the way in grabbing Senate seats and not taking no for an answer," said Miller. "He just sat down."
Allowed Miller of the seating scrimmage: "All of this does not matter a whole lot to the future of the Republic, I don't think."

Support HuffPost
The Stakes Have Never Been Higher
Popular in the Community