WASHINGTON -- Politicians have a habit of burying important information. There are bills with titles that say nothing about what they will actually do, and as comedian Jon Stewart noted in his swan song on "The Daily Show," politicians have mastered the art of hiding bad things under "mountains of bullshit."
But sometimes they bury some positive developments. Stuffed into a House energy bill passed last week was an amendment banning the terms "Oriental" and "Negro" from federal law and replacing them with "Asian-American" and "African-American."
The legislation, sponsored by Reps. Grace Meng (D-N.Y.) and Ed Royce (R-Calif.), was passed unanimously by a voice vote. It removes these terms from the last two places in the federal code where they are still used. Last updated in the 1970s, the sections refer to minority groups using now antiquated and offensive terms.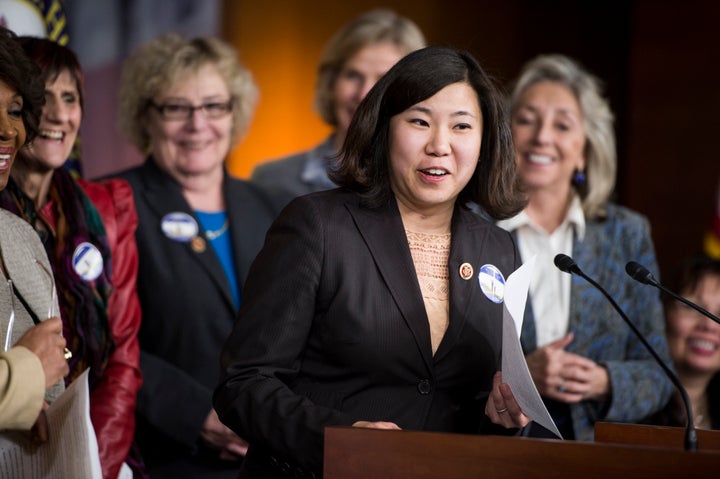 The new legislation has ramifications for other minority groups as well. The parts of the federal code to which the amendment pertain are dedicated to defining minority groups for federal agencies' purposes.
In addition to "Negro" and "Oriental," the two sections of federal law use "Puerto Rican" and "Spanish-speaking," which were both catch-all labels for Hispanic or Latino individuals, before the latter terms came into wide use. It also uses "Eskimo" to refer to the native people of Alaska, who prefer the terms "Inuit" or the even broader term "Alaska native"; and "Indian" to refer to Native Americans. The amendment will replace these old terms as well.
The changes are not about being politically correct. As Meng, the first Asian-American from New York elected to Congress, noted last week when speaking about the amendment on the House floor, the terms are ones that "many in the community would find offensive."
"I would not want either of my children to be referred to as 'Oriental' by their teacher at school," she said. "I hope we can all agree that the term 'Oriental' no longer deserves a place in federal law."
Scholars note that both "Negro" and "Oriental" have historically been thorny subjects for the groups that they describe. The terms can reinforce stereotypes, and were developed and imposed by white people, not always embraced by the very people they were used to describe.
For Asian-Americans, calling them "Oriental" also connotes a sense of exoticism and otherness.
Paul Ong, a professor at the University of California-Los Angeles who studies Asian-Americans, explained that using the term "Oriental" is "indicative of old stereotypes."
"Just like 'Negro,' it's a historical term that people got used to," Ong told The Huffington Post. "There's a whole generation that grew up with the term."
Both terms gradually stopped being used, particularly after the Civil Rights movement in the 1960s. But older generations may still use them without understanding why they are offensive.
"There's a degree of ignorance," Ong said. "I think there are still those negative terms and connotations that reflect old prejudices and biases. Asians have stereotypes projected toward them."
Some government agencies still held onto the terms, even as they fell out of common usage. For example, the U.S. Census only officially stopped using the term "Negro" in 2013, though it had been using "black" and "African-American" alongside it.
Ong thinks that the speed of updating the terms can depend on the purpose of the federal agencies.
"Some agencies deal with developing programs for ethnic groups, so they collect data for those groups," he said. "For those agencies whose jobs is to collect accurate information, I don't see that problem. The problem is with other agencies that only occasionally deal with these issues in a very pro forma way [to] talk about diversity. They don't have the insights to understand that these terms are offensive and haven't necessarily had to deal with the sensitivities of the terms."
State governments have also been slow to change. Meng previously spearheaded a similar law when she served in the New York State Assembly. That law, passed in 2009, eliminated the use of "Oriental" in New York state documents. The state of Washington banned the term in 2002.
Unfortunately, Meng and Royce's amendment may not even become federal law right away, as President Barack Obama plans to veto the GOP-sponsored energy bill if it passes the Senate in its current form, due to concerns about its negative environmental ramifications.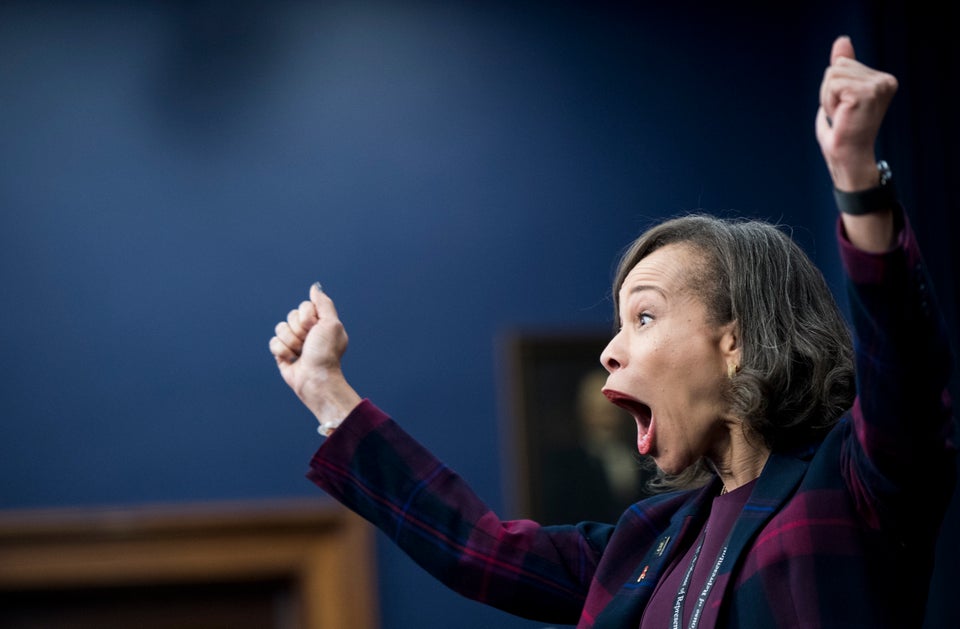 Scenes From 114th Congress And Capitol Hill
Popular in the Community