Color is a very personal thing, but a new survey found a shade that a majority of Americans can get behind.
According to House Beautiful's Color Report, where participants were asked to reveal their favor paint colors, 29 percent of respondents chose blue as their overall favorite hue. A close second, with 21 percent, was green, while red and purple tied at 8 percent. "Blue and green are cool hues that imbue our living spaces with serenity. Our homes are our havens, and we're not surprised that the two most popular colors are restful and reassuring," said House Beautiful Editor-in-Chief Newell Turner.
The survey, which was taken by more than 4,000 Americans including readers,interior designers and bloggers, also found that orange and purple are hot colors right now, while brown, pink and yellow are "so over" -- do you agree?
Click through our slideshow to see more from the Color Report and head over to House Beautiful to read more about the survey.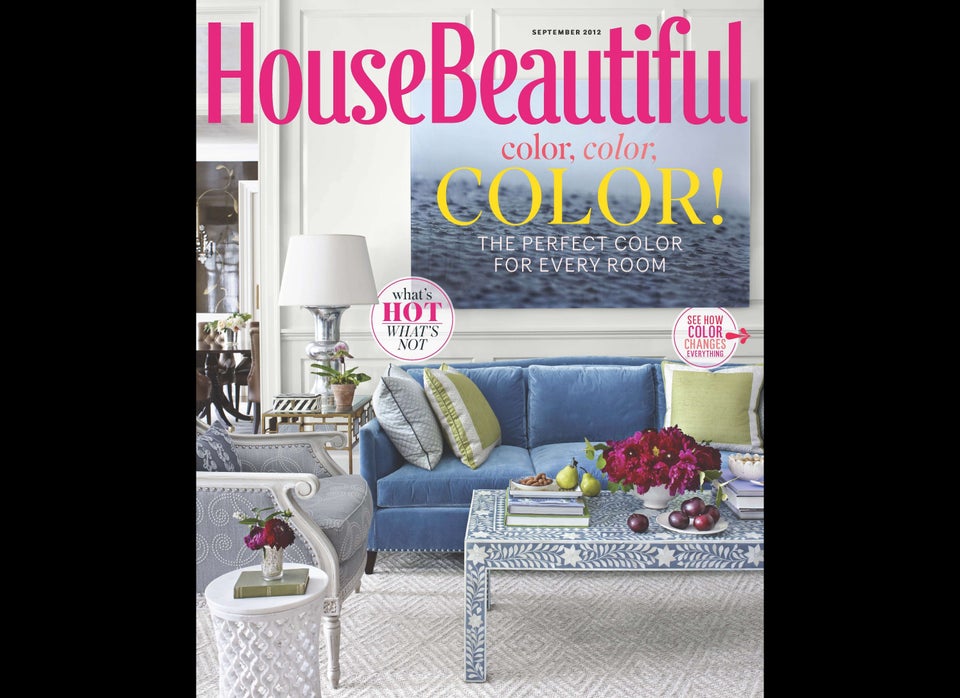 House Beautiful Color Report
Related