A classic city townhouse is on the shortlist of nearly everyone's fantasy real estate purchases. One couple, Jennifer and Jimmy Oppenheimer, get to live the dream in their Chicago townhouse. Though the home's handsome features make it seem as if the property has been there for generations, it's actually new construction. (Local architect Phillip Liederbach carefully researched the iconic homes of the period designed by David Adler, for inspiration.)
To give their new home unforgettable style, the Oppenheimers called in the fabulous designer Steven Gambrel to create a look that's one part vintage and one (big) part modern drama. Check out the photos below to see what we mean, along with what you can learn from this incredible townhouse.
Check out more of this great project -- along with many other incredible homes -- in the February 2014 issue of House Beautiful, on sale January 14.
Blue Can Be Cozy When It's A Bold Shade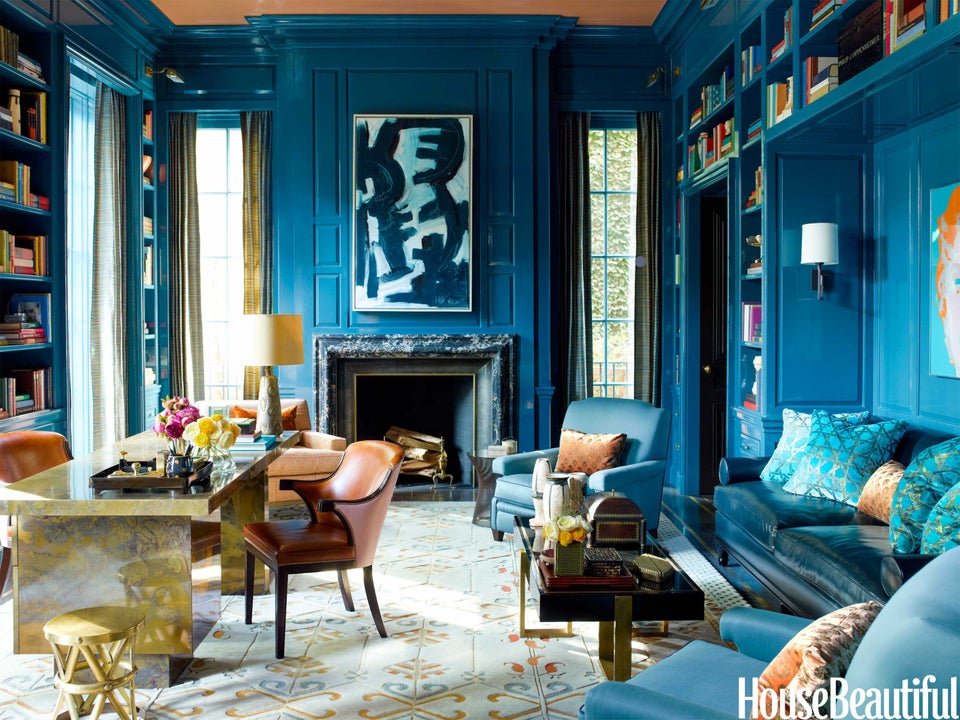 Paint Shelves The Same Color As Your Wall To Emphasize A Collection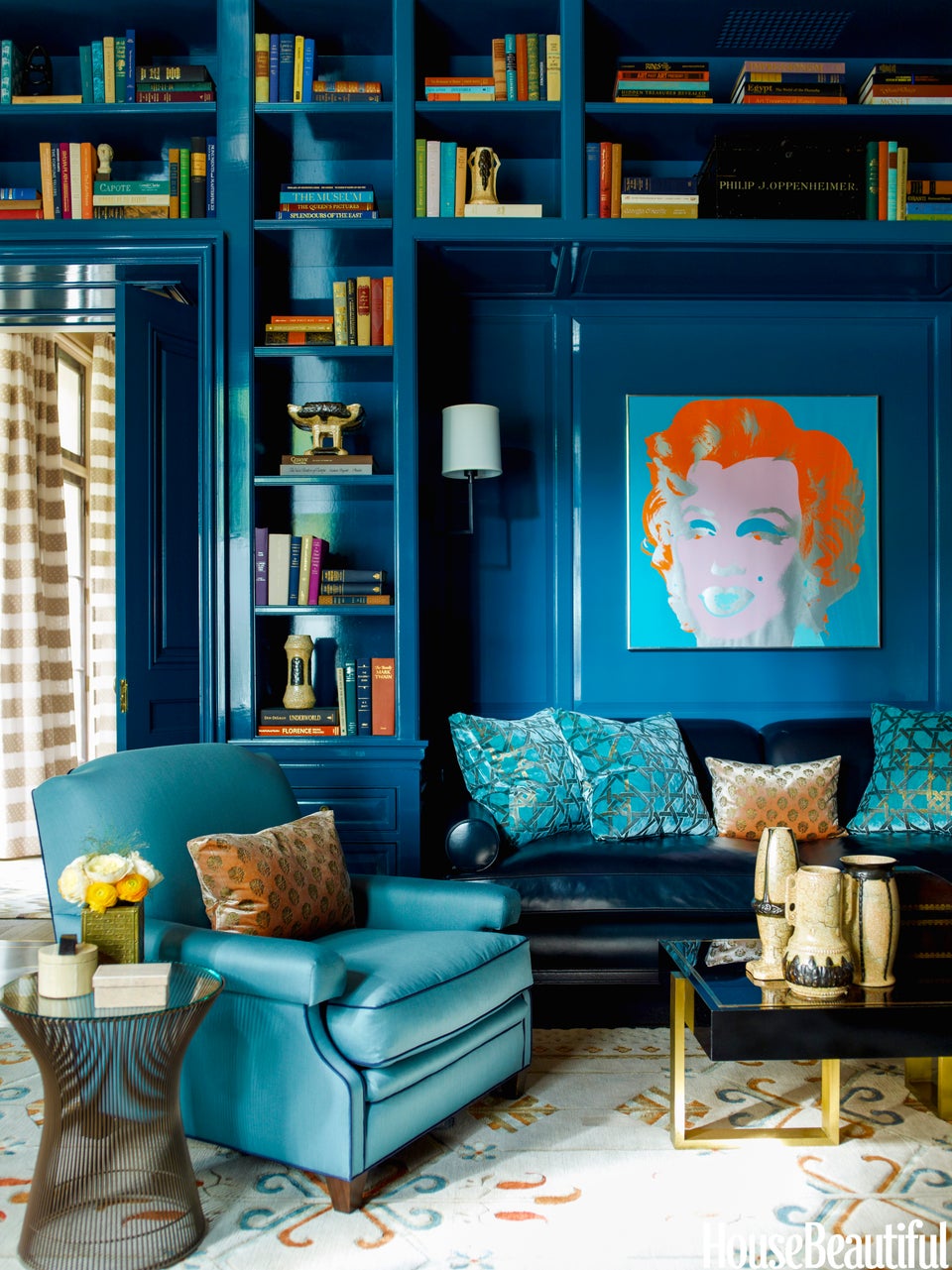 A Small Bathroom Is The Perfect Place To Try A Dramatic Wallpaper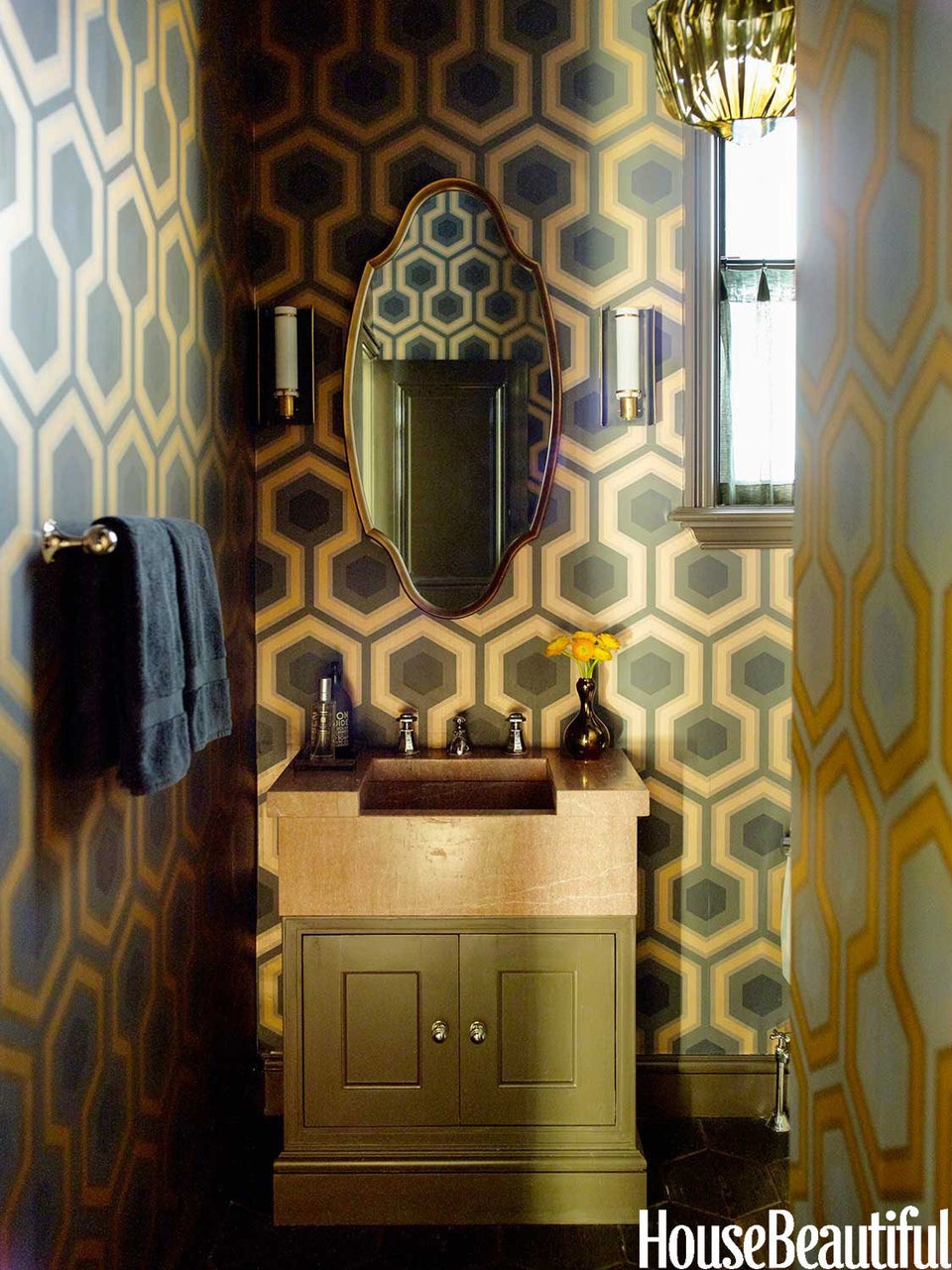 Mix Up Your Seating With A Comfy Sofa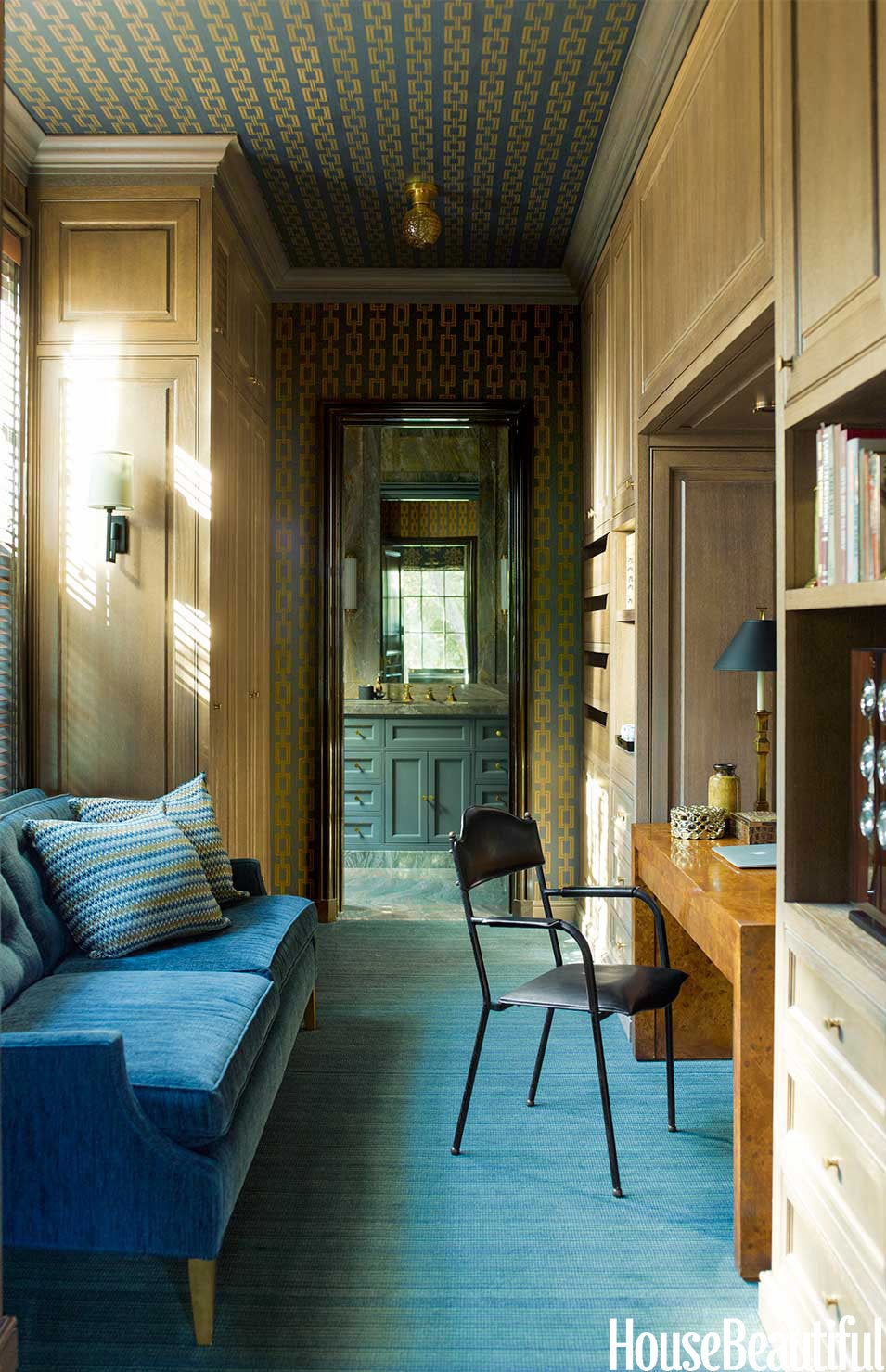 A Vintage Style Light Fixture Makes A Great Focal Point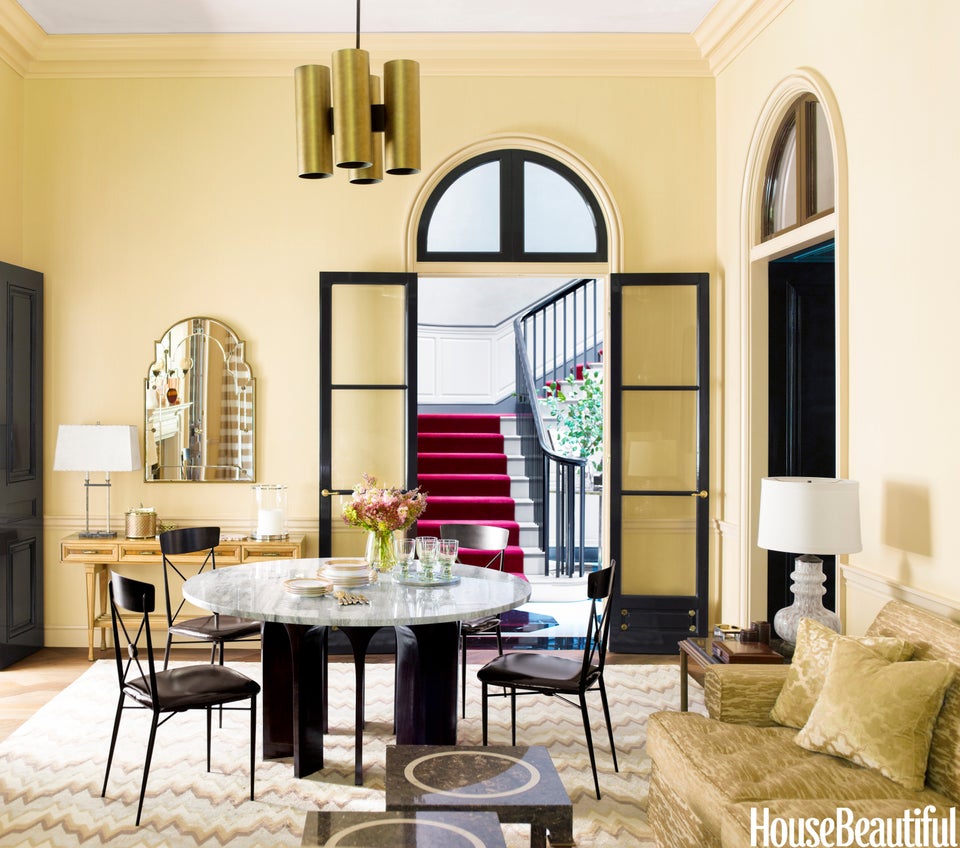 Vary The Height Of Framed Pictures Over A Sofa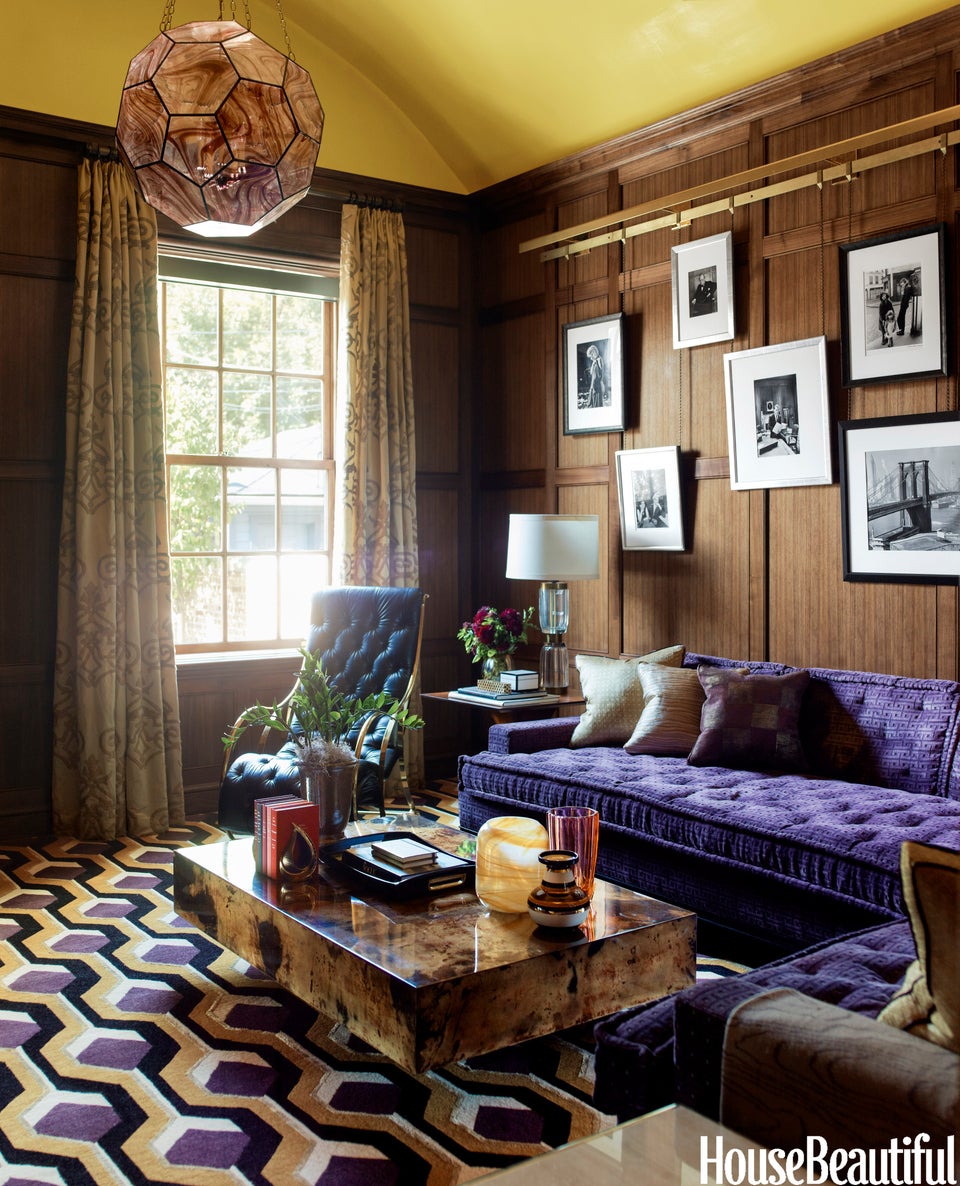 Black, White & Red Is Timeless