WASHINGTON -- Top Senate Democrats want to shut down the House Benghazi committee amid allegations it seeks to attack Hillary Clinton's presidential campaign. And they want Republicans to reimburse taxpayers for the committee's more than $4.5 million cost.
The senators, including Minority Leader Harry Reid (D-Nev.), accused the GOP Wednesday of "operating a political opposition machine against Secretary Clinton," and called the House Select Committee on Benghazi's use of taxpayer funds "wholly inappropriate."
"Over the past several weeks, several House Republicans have made clear what many observers have suspected all along: that the Select Committee has conducted a political inquisition aimed at former Secretary of State Hillary Clinton," the senators wrote in a letter to Republican National Committee chairman Reince Priebus.
"We firmly believe the Committee should be disbanded, and that every penny of taxpayer money that has financed this purely political committee ought to be repaid," the letter continued.
The letter cited comments by two House Republicans, including House Majority Leader Kevin McCarthy (R-Calif.), suggesting that the committee's primary focus is to hurt Clinton's campaign.
Joining Reid in signing the letter were fellow members of the Senate Democratic leadership: Minority Whip Dick Durbin (D-Ill.), Sen. Chuck Schumer (D-N.Y.) and Sen. Patty Murray (D-Wash.). They also asked the RNC to stop using the committee to raise money.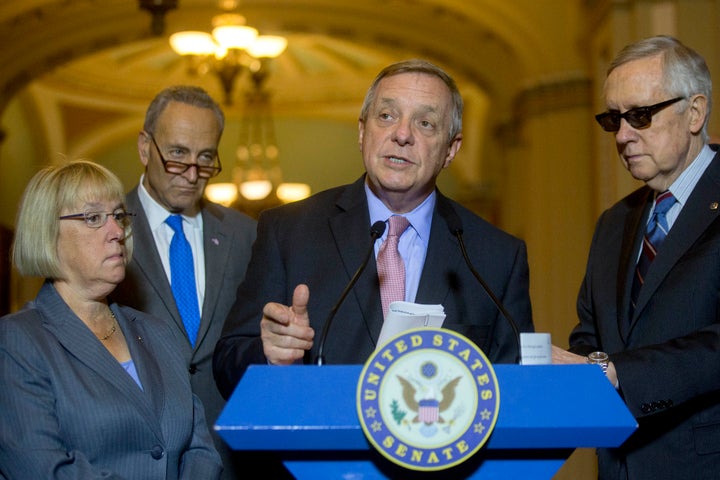 Democrats have repeatedly alleged that the House Benghazi committee, which has cost taxpayers more than $4.5 million in its 17-month existence, was formed for political reasons.
The letter repeats these accusations and notes that the committee's chair, Rep. Trey Gowdy (R-S.C.), has spent most of the investigation collecting testimony from Clinton and her aides and has skipped meetings involving intelligence officials familiar with the 2012 attacks on the American diplomatic installation in Libya.
"This information further confirms that official government resources have consistently been used, and are continuing to be used, for purely political purposes," the senators wrote.
Clinton, who is seeking the 2016 Democratic presidential nomination, is set to testify before the committee on Thursday.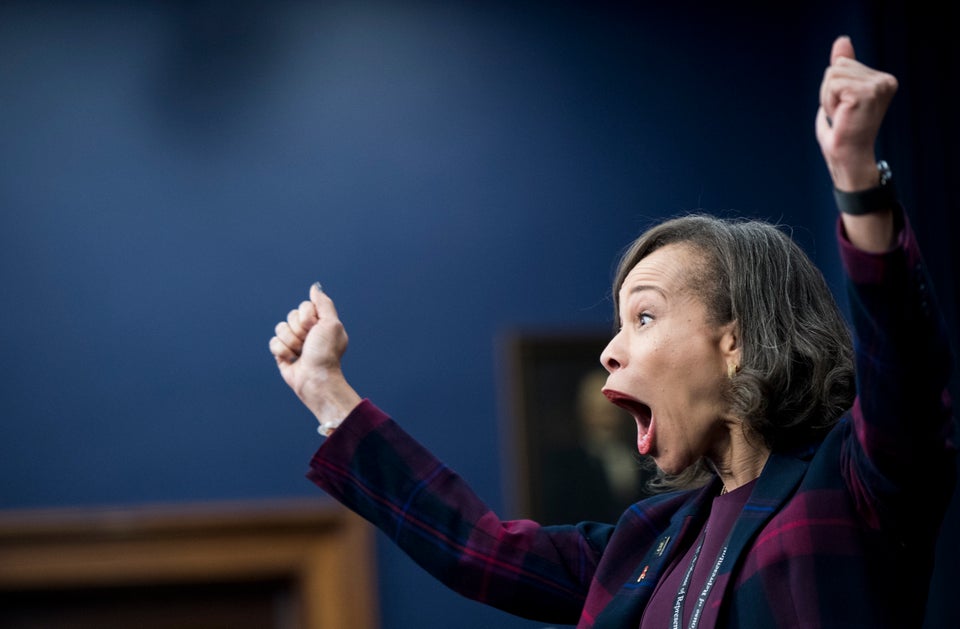 Scenes From 114th Congress And Capitol Hill
Popular in the Community