A House panel investigating the 2012 terror attacks in Benghazi, Libya, on Wednesday issued a subpoena for private emails of Hillary Clinton sent during her tenure as secretary of state.
"The Select Committee on Benghazi today issued subpoenas for all communications of former Secretary of State Hillary Clinton related to Libya and to the State Department for other individuals who have information pertinent to the investigation. The Committee also has issued preservation letters to internet firms informing them of their legal obligation to protect all relevant documents," said Jamal Ware, a spokesperson for the committee.
Clinton's correspondence came under intense scrutiny earlier this week after The New York Times reported that the secretary of state used a private email account to correspond with U.S. government and possibly foreign officials, in apparent violation of State Department guidelines at the time. Clinton reportedly ran her own personal computer system off a server located at her home, giving her correspondence a measure of protection from preservation and public inquiry such as Freedom of Information Act requests.
The committee requested that the State Department provide all emails relating to the Benghazi attack from all Clintonemail.com accounts, potentially including other staff members' personal accounts. Clinton's advisers already submitted 55,000 pages of emails to the State Department two months ago at the government's request, but critics maintain that such disclosure allowed Clinton to pick and choose which documents to submit without any way to verify the process in which she did so.
The committee's chairman, Rep. Trey Gowdy (R-S.C.), said in a Tuesday press conference that the matter deserved further investigation.
"The fact is the State Department cannot certify that they have produced all of former Secretary Clinton's emails because they do not have all of former Secretary Clinton's emails, nor do they control access to them," he said.
But the committee's ranking member, Rep. Elijah Cummings (D-Md.), complained on Wednesday that Democrats were given "absolutely no notice" of the planned subpoenas. He argued further that the legal action was yet another example of a partisan witch hunt meant to tar Clinton's reputation ahead of a likely run for president in 2016.
At the White House on Wednesday, press secretary Josh Earnest put the onus on Clinton and her advisers to adequately comply with department guidelines.
"If they did what they said they did," he said in a daily press briefing, "that would be consistent with the Federal Records Act."
This article has been updated with a statement from the House Select Committee on Benghazi.
Before You Go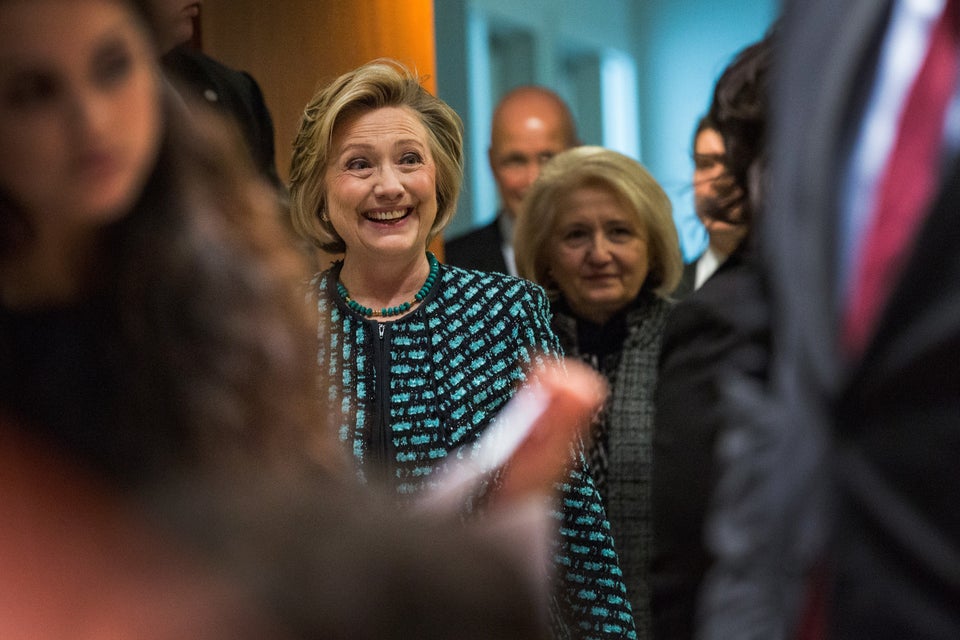 Hillary Clinton
Popular in the Community