WASHINGTON ― Reps. Dave Trott (R-Mich.) and Carolyn Maloney (D-N.Y.) are aiming to triple the federal penalty for female genital mutilation amid an investigation into the practice in Detroit.
On Thursday, Trott and Maloney proposed the Stopping Abusive Female Exploitation (SAFE) Act to increase the federal penalty for female genital mutilation to 15 years in prison from the current five-year maximum. The bill would also encourage states to implement reporting requirements for suspected cases of female genital mutilation.
"These doctors, and all those who commit these horrendous crimes against innocent children, must be held accountable for their unconscionable actions," Trott, whose district is north of Detroit, said in a statement about the new bill. "We must protect our girls, and this legislation increasing the federal penalty is critical to eradicating this despicable practice from our communities."
If the SAFE Act were passed, it would not directly affect the ongoing Detroit investigation.
Earlier this month, Michigan became the 26th state to pass legislation outlawing FGM, when Gov. Rick Snyder (R) signed a series of bipartisan bills making the practice punishable by 15 years in prison in the state.
Female genital mutilation affects millions of women worldwide, and while the prevalence of the practice has declined overall in the past 30 years, over three times more women in the U.S. had undergone or were at risk of female genital mutilation in 2012 than in 1990. The group that conducted the research attributes the higher risks to an increase in the number of immigrants in the U.S. from countries that practice female genital mutilation, and not an increase in the prevalence of female genital mutilation in those countries.
"Female genital mutilation is a disturbing abuse of women and girls not just around the world but also here at home and it is up to us to stop and properly punish this illegal exploitation," Maloney said in a statement.
As the Detroit investigation continues, a debate has emerged surrounding the role of religion in female genital mutilation. Nagarwala is a member of the Dawoodi Bohra sect, a small segment of believers within Shia Islam. In April, Michigan state Rep. Michele Hoitenga (R) used the case to justify the introduction of an anti-Sharia bill; however, scholars say that female genital mutilation is not tied to Islamic law. In fact, a group of Muslim activists is working to end the practice within the Bohra community and beyond.
Female genital mutilation, which is practiced across many cultures, is thought to date back to long before the advent of Christianity or Islam. The World Health Organization defines the practice as the intentional alteration or injury of the female genital organs for non-medical reasons, which can lead to complications including hemorrhage, infection, painful intercourse, increased risk of childbirth complications and psychological trauma.
Some advocacy groups stress the importance of education and outreach in addition to punishment. Such efforts include advocating for better training for medical professionals, educating girls about sexual health and the dangers of female genital mutilation, and working to change attitudes and behaviors surrounding female genital mutilation.
Several other nations have taken legislative steps to fight female genital mutilation. Trott and Maloney noted in their statement that perpetrators in the United Kingdom may face up to 14 years in prison, and in France the penalty is up to 20 years.
"By increasing the penalty for this despicable crime and introducing a provision to encourage states implement reporting laws," Maloney wrote in the statement, "we hope to make it clear that this behavior will not be tolerated."
Before You Go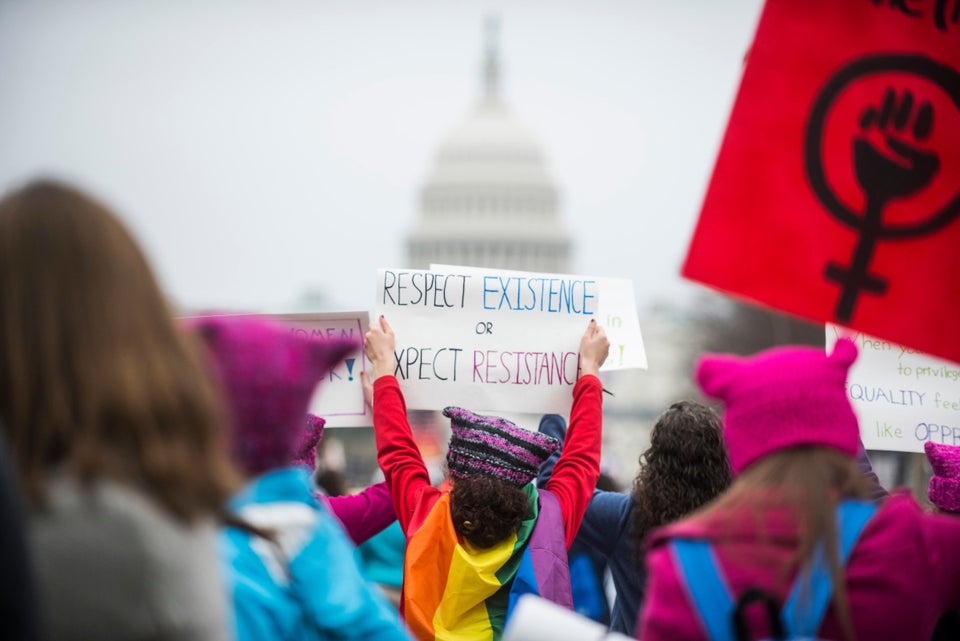 Feminist Signs From The Women's March On Washington
Popular in the Community