WASHINGTON -- The House abruptly removed a bill from its schedule that would provide $659 million in funding to address the ongoing border crisis, after initially planning to vote on the measure Thursday. After meeting Thursday afternoon, House Republicans are set to meet again Friday morning to discuss the next steps for a border bill, delaying a planned congressional recess.
The bill had significant opposition from Democrats, but GOP leadership decided to add a separate vote, if the first were to pass, on a measure meant to bring on conservative support: ending a key Obama policy that allows undocumented young people in the U.S. for years to remain in the country.
That move wasn't enough to get to 218 votes. The GOP leadership -- House Speaker John Boehner (Ohio), Majority Leader Kevin McCarthy (Calif.), Majority Whip Steve Scalise (La.), and Conference Chairwoman Cathy McMorris Rodgers (Wash.) -- issued a statement saying the House "will continue to work on solutions to the border crisis and other challenges facing our country."
"This situation shows the intense concern within our conference -- and among the American people -- about the need to ensure the security of our borders and the president's refusal to faithfully execute our laws," they said. "There are numerous steps the president can and should be taking right now, without the need for congressional action, to secure our borders and ensure these children are returned swiftly and safely to their countries."
That House Republicans said the president should act alone to deal with the crisis is significant given their opposition to many of his previous executive actions. The House GOP voted on Wednesday to authorize a lawsuit against Obama for his actions to enforce Obamacare. Obama has said he needs additional funding from Congress to address the influx of unaccompanied minors.
Rep. Kay Granger (R-Texas), who led a group that helped craft the bill, said the bill had about 214 votes, according to Roll Call.
"There are people who just don't want to do anything," she said. "They don't want to spend the money."
McCarthy said on the House floor that "additional votes are possible today," and GOP members will meet to discuss plans later Thursday.
More than 57,500 unaccompanied children and teenagers have been apprehended after crossing the U.S.-Mexico border illegally since October, overwhelming a system already plagued by backlogs and in need of significant resources. President Barack Obama requested $3.7 billion to deal with the crisis, and Senate Democrats proposed a $2.7 billion package. House Republicans introduced a bill to approve just a fraction of that sum -- with the possibility of appropriating more funds later -- with conditions many Democrats oppose, such as changing a 2008 law so unaccompanied minors from countries other than Mexico and Canada can be deported more quickly and sending the National Guard to the border.
The issue over the 2008 law, in particular, became a flashpoint in the debate. While the White House has voiced support for changing the law to allow for speedier deportations, most Democrats in Congress have voiced vehement opposition. House Minority Leader Nancy Pelosi (D-Calif.) called the bill an "unjust and inhumane proposal," and Democratic members were urged to oppose it.
Pelosi was in a meeting with reporters when a staffer notified her that the vote had been canceled.
"Oh my god. It was so awful," she said. "Thank God."
The White House issued a veto threat for the House bill on Wednesday, stating it "could make the situation worse, not better."
"By setting arbitrary timelines for the processing of cases, this bill could create backlogs that could ultimately shift resources away from priority public safety goals, like deporting known criminals," officials said in a statement. "This bill will undercut due process for vulnerable children which could result in their removal to life threatening situations in foreign countries."
Since Democrats were unlikely to get the bill to the 218 vote mark for passage, GOP leaders decided to add a vote to take place later Thursday on legislation to end Obama policies that prevent deportation of some undocumented immigrants, particularly one that protects young people often referred to as Dreamers. That was an attempt to sweeten the funding bill for conservatives.
The White House similarly condemned that legislation as part of "an approach that is about rounding up and deporting 11 million people, separating families, and undermining DHS' ability to secure the border."
Since Senate Democrats appear to lack the votes to pass their measure, both chambers will likely adjourn for more than a month without approving funding to what nearly all members have deemed a crisis.
Laura Bassett contributed reporting.
This post was updated with quotes from Nancy Pelosi and Kay Granger as well as House GOP plans to meet later on Thursday and again on Friday.
Before You Go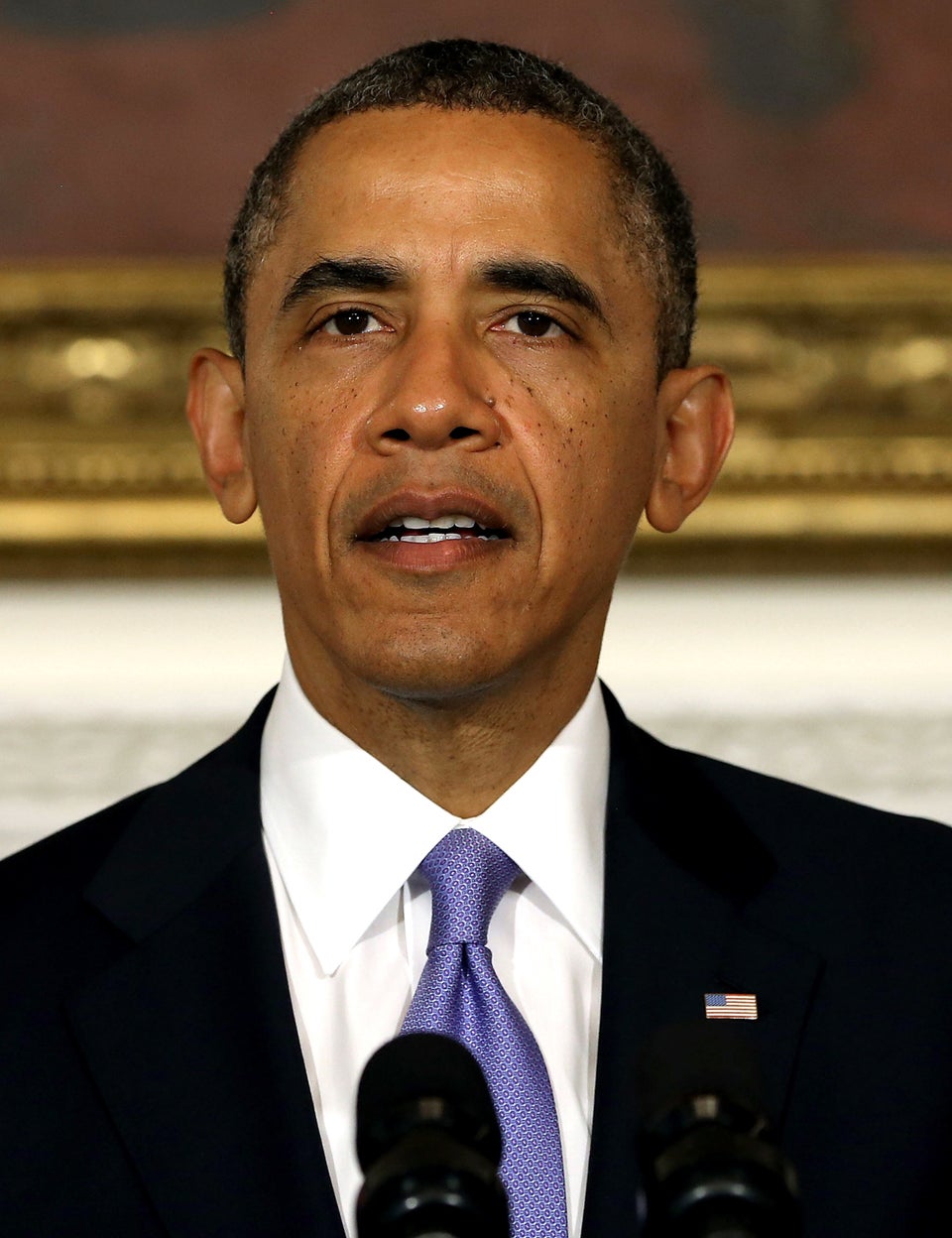 11 Ways Immigration Reform Helps The Economy
Popular in the Community