The House is only scheduled to work eight days between now and January 7, when members return for the second session of the 113th Congress.
The House had 239 days off scheduled during 2013, and they have even more off days scheduled for next year.
The 2014 calendar for the House, released in October by House Majority Leader Eric Cantor (R-Va.), shows members will only work only 113 days. That's down from 2013, when House lawmakers were scheduled to meet for 126 days. Only 107 days were scheduled in 2012.
As HuffPost reported in July, the 113th Congress is on pace to be the least productive in modern history. House Speaker John Boehner (R-Ohio) has been defensive of that report.
"We should not be judged on how many new laws we create," Boehner told CBS News' Bob Schieffer in July. "We ought to be judged on how many laws we repeal. We've got more laws than the administration could ever enforce."
UPDATE -- 3:05 p.m.: National Journal's Tim Alberta tweets that the House has added another day of work:
Before You Go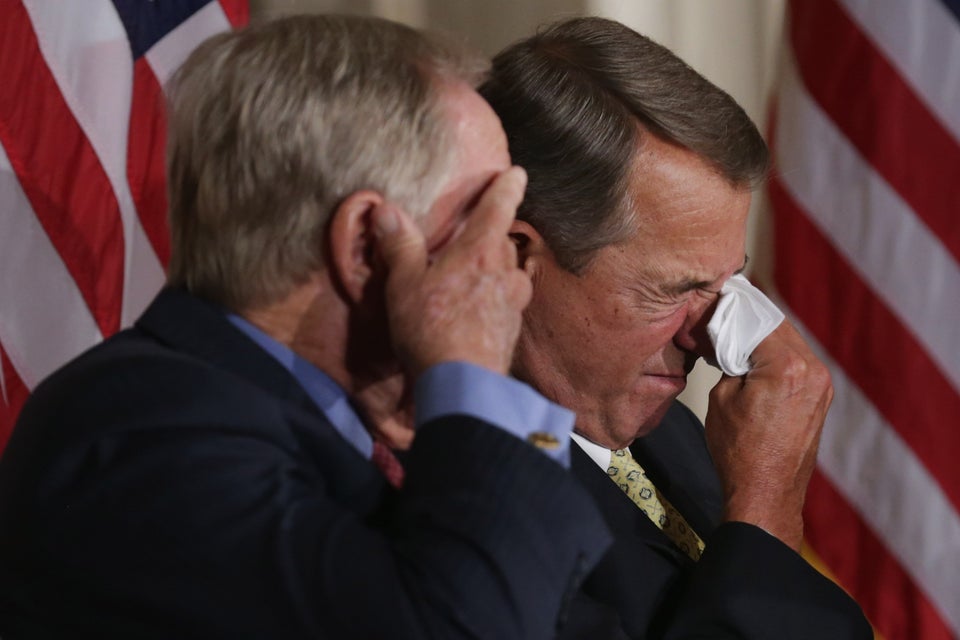 John Boehner Cries
Popular in the Community