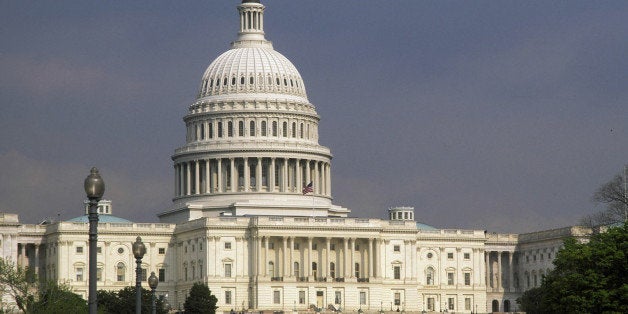 WASHINGTON -- While most House Republicans walked out of a meeting Saturday boasting that a new measure linking an Obamacare delay to funding the government would force the Senate's hand, at least one member acknowledged that the House may have to vote on a "clean" continuing resolution to avoid a looming government shutdown.
"Let's see what the Senate sends back," said Rep. Charlie Dent (R-Pa.) "If they send back another clean CR, I suspect -- again, I'm not making a decision on what's going to be on the floor -- a clean CR would likely to be on the floor at some point."
"I'm prepared to vote for a clean CR," he said. "I don't want the government to shut down."
Dent's comments were off-script given that House Republicans projected confidence that their gambit to link a one-year delay of Obamacare and a repeal of the law's taxes on medical devices would pass a Democratic Senate for President Barack Obama's signature. But Senate Majority Leader Harry Reid (D-Nev.) has said that he will not accept a continuing resolution that includes Obamacare provisions. House Republicans countered that nervous red-state Democratic senators would break out in support of the House's resolution with the Obamacare provisions.
Other Republicans stayed on-message and dismissed a House vote on a clean continuing resolution. "I don't think so," said Rep. Tom Price (R-Ga.) when asked about the possibility.
Still, other moderate House Republicans left the door open for a less confrontational approach. "I don't want to be undercutting anything that's going on. I'm hopeful normal people are going to prevail," said Rep. Peter King (R-N.Y.). "There's still time for the Senate to act."
Rep. Tom Cole (R-Okla.), deputy whip of the House, told reporters after the meeting that House Speaker John Boehner (R-Ohio) could still pass a clean continuing resolution.
"He didn't mention it, but I'm sure he could if he wanted to," Cole said.
Michael McAuliff and Sabrina Siddiqui contributed reporting.
Before You Go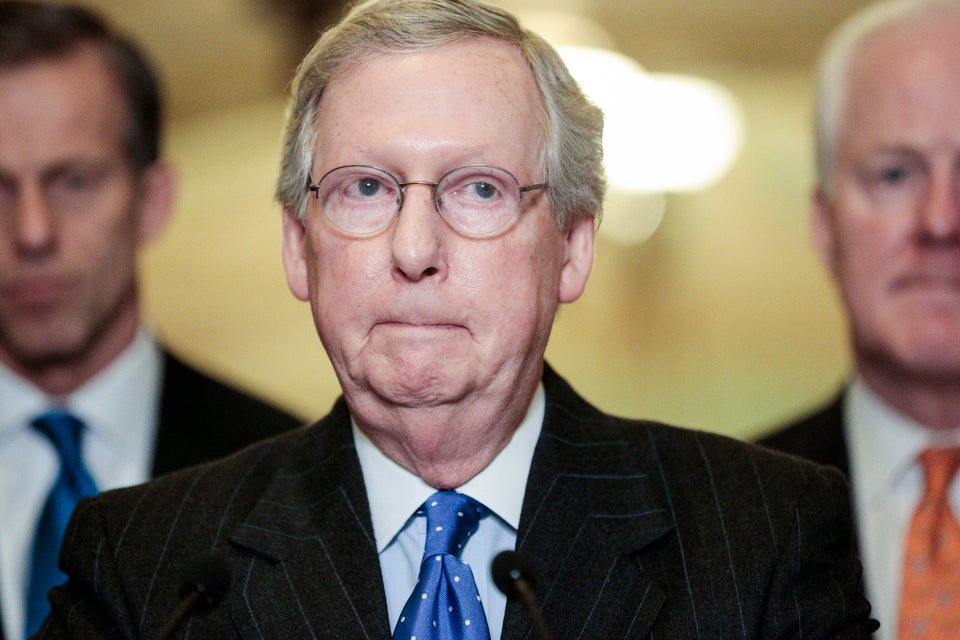 Say Cheese! Mitch McConnell Smiles
Popular in the Community