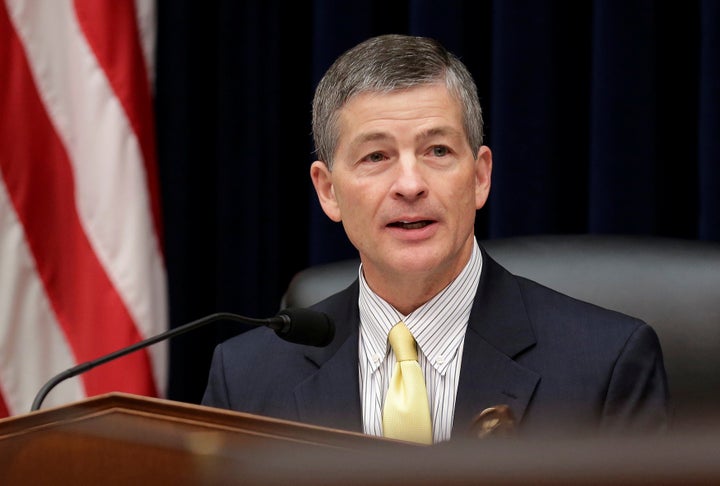 On Thursday ― the day the House of Representatives was scheduled to vote on the Republican plan to repeal Obamacare by stripping insurance from millions of Americans, slashing funding to Medicare and handing the rich a huge tax cut ― the House Financial Services Committee did another favor for the rich and powerful, passing a bill to gut the banking regulation passed after the financial crisis.
The bill passed on a party-line vote, with 34 Republican committee members voting yes and 26 Democrats voting no. The legislation now moves to a full vote in the House.
The bill, sponsored by committee Chairman Jeb Hensarling (R-Texas), would undo the bulk of 2010's Dodd-Frank financial reform bill. It would ease capital requirements, putting banks at greater risk of failing; remove regulators' power to wind down failing banks; cut the Volcker rule, which largely blocked big banks from making trading bets with their own money; and eviscerate the Consumer Financial Protection Bureau.
The CFPB, the brainchild of now-Sen. Elizabeth Warren (D-Mass.), aims to protect ordinary people from scams in consumer banking, debt collection, and payday loans. The agency is hated by bankers and their lobbyists and has long been a target of Republicans.
Bank lobbyists were happy, too.
"We thank the Committee for its leadership in driving the regulatory reform debate forward and look forward to working with policymakers to craft a regulatory reform system that unlocks more economic opportunity for all Americans," said former Minnesota Gov. Tim Pawlenty (R), who is now the head of the Financial Services Roundtable, the main bank lobbying group.
Financial reform advocates, meanwhile, denounced the measure.
The bill is "a deeply misguided measure that would bring harm to consumers, investors and our whole economy," said Rep. Maxine Waters (D-Calif.), ranking member on the financial services committee. "The bill is rotten to the core and incredibly divisive. It's also dead on arrival in the Senate, and has no chance of becoming law."
"The committee has passed a bill that would give Wall Street and assorted predatory lenders a free hand to abuse consumers, and investors, and would increase the likelihood of another financial crisis," said Lisa Donner, executive director of the group Americans for Financial Reform. "It is an enormous package of gifts for Wall Street and the worst actors in finance."
Karl Frisch, executive director of Allied Progress, said the bill is "so extreme it even erases protections that predate the financial crisis, allowing Wall Street and predatory lenders to once again prey on consumers without repercussion. "
The bill would "deprive consumers and investors of any choice of their day in court when resolving serious disputes with powerful financial institutions and force them into a rigged system," said Amanda Werner, a campaign manager at AFR.
As a candidate, Donald Trump pledged to "drain the swamp" of special interests, but Thursday's vote aligns neatly with the Trump administration's demonstrated disdain for financial regulation.
Eleven days after his inauguration, Trump said that "Dodd-Frank is a disaster... We're going to be doing a big number on Dodd-Frank." Trump has signed executive orders that begin a process of defanging bank regulation, and that take aim at a regulation requiring brokers to act in the best interests of Americans saving for retirement.
This story has been updated to include Waters' remarks.
Popular in the Community