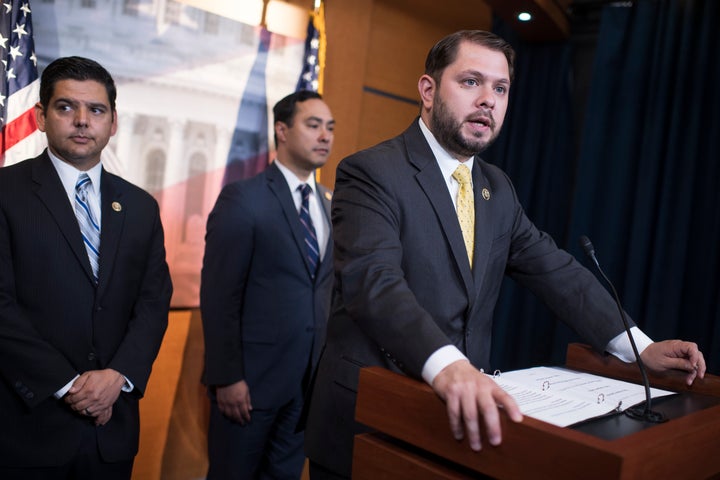 WASHINGTON ― Democratic leaders in Congress said this week that if they can find common ground with President-elect Donald Trump, they're willing to work with him. But at least a few House Democrats say they won't work with Trump on anything, or that they're close to taking that hard-line approach.
"There's nothing there," Rep. Ruben Gallego (D-Ariz.) told The Huffington Post on Thursday. "He doesn't use power properly."
Gallego said Trump has caused too much damage with his hateful rhetoric for him to be able to work with or trust him. Even collaborating on Democratic priorities would only empower the president-elect to do other things that Democrats firmly oppose, he argued.
"While we may be able to pass an infrastructure bill, he's going to use that power to push his racist, bigoted agenda on the other end," Gallego said.
He said there are others in his caucus who plan to refuse any cooperation with the president-elect, but he wouldn't name names or say how many. "More than you can count on one hand," he said.
Rep. Katherine Clark (D-Mass.) said she needs proof that Trump can rise to the level of the office of the presidency before she can commit to working with him. He's not off to a good start in her eyes, with his choice of Breitbart News executive chairman Steve Bannon as a senior White House adviser. Bannon led the website as it became a platform for the white nationalist "alt-right" movement, and his appointment drew praise from former Ku Klux Klan leader David Duke.
"The indications are that Donald Trump does not plan to live up to be a president for all Americans," Clark said. "I find that a concerning first step."
"I'm not saying I'm going to work with the guy, I'm not saying I'm not going to work with him," she added. "But I'll tell you this: I have a healthy, not only dose of skepticism, but fear that he is going to continue with those themes, based on his appointment of Steve Bannon."
Democratic lawmakers are in a pickle. They've got Trump in the White House for the next four years and next to no leverage in Congress, which is completely under GOP control. One of the few bright spots is that Trump is a wild card, and he's singled out a few priorities ― investments in rebuilding roads and highways, raising the minimum wage and trade deals ― that resonate with Democrats. So they can either try to team up with him on those areas, and potentially railroad some Republicans in the process, or fight him on everything he does.
Progressive groups are pressuring Democrats to reject Trump outright. "MoveOn to Democrats: No Collaboration With Trump's Hate," reads the subject line of a Thursday email with a scathing statement from the grassroots group, issued after Senate Minority Leader Chuck Schumer (D-N.Y.) signaled a willingness to work with the president-elect in some areas.
"It is unacceptable for Democratic leadership to normalize Trump and collaborate with him so long as he continues his bigotry, hatred, and division," said MoveOn executive director Ilya Sherman. "Requiring grassroots progressives to divert their energy to holding Democrats accountable would be a serious mistake."
Some progressive lawmakers are trying to keep an open mind. Rep. Keith Ellison (D-Minn.), who is running to lead the Democratic National Committee next year, said he's willing to "take a careful look" at Trump's ideas that help working families.
It's just that he's not optimistic.
"That's not that campaign he ran, and I don't think that'll be the administration he leads," Ellison said. "The President-elect ran on deporting millions of people, building a wall on the Mexican border, lowering taxes on the super-rich, and banning Muslims from entering the country. If he governs the way he campaigned, I'll be the first standing in his way."
Similarly, Rep. John Sarbanes (D-Md.) said he's "not going to reject" something Trump proposes if it aligns with Democratic priorities.
"But I would say overall that that will come against the backdrop of us being rightly, fairly, justifiably very skeptical of the things he's about to do," he said. "And prepared to resist them."
Paul Blumenthal contributed reporting.
Before You Go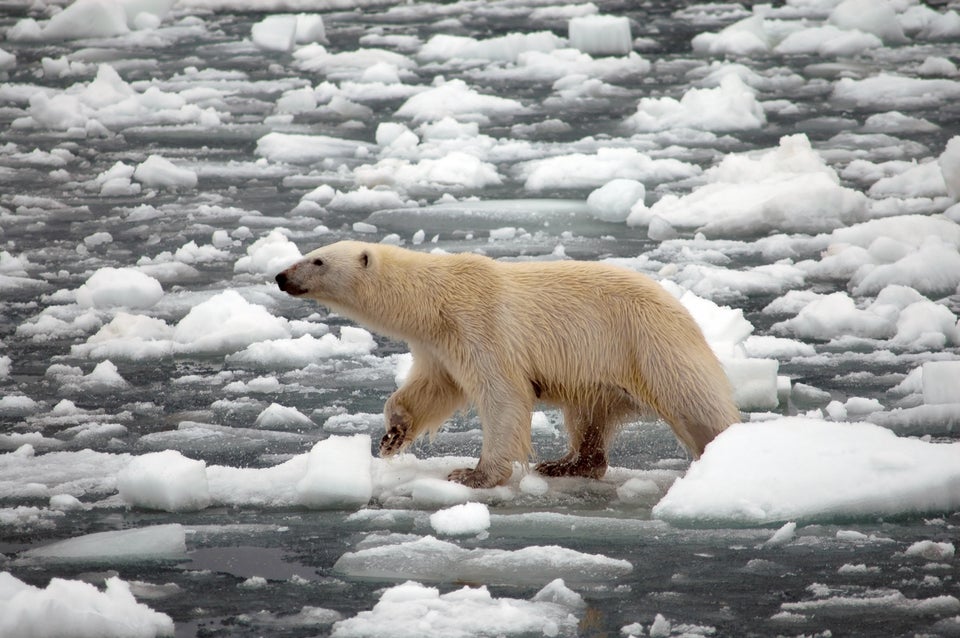 Donald Trump's Environment Guy Doesn't Believe In Climate Change
Popular in the Community