WASHINGTON -- House Democrats have raised $2.3 million since last week's Supreme Court ruling on the health care law and marked their biggest grassroots fundraising day in history, the Democratic Congressional Campaign Committee said early Tuesday.
Nearly 65,000 Democratic supporters have contributed an average of $35 since the high court ruled on Thursday that President Barack Obama's signature health care law was constitutional. Grassroots donors gave more money on Saturday than any other day in history, DCCC chairman Steve Israel said.
"House Democrats are shattering records because Americans are energized about historic protections for middle-class health care consumers and appalled that Republicans plan to vote to put insurance companies back in charge of their health care," Israel said in a statement. "House Democrats are on offense and will continue to unmask this House Republican majority's reckless agenda that started with drastically cutting Medicare for seniors to protect millionaires and is now determined to repeal health care consumer protections for families to protect insurance company profits."
News of Democrats' fundraising spike comes a day after the DCCC launched a campaign that hits House Republicans for voting for Medicare cuts instead of fighting for the middle class. The campaign includes automated and live phone calls in 10 targeted districts. Among the Republicans being targeted are moderate Reps. Mary Bono Mack (Calif.) and Judy Biggert (Ill.).
House Democrats aren't alone in bragging about their fundraising stats. Mitt Romney boasted that he raised $4.6 million from more than 47,000 donors in the first 24 hours after the Supreme Court decision. Obama's campaign didn't release its fundraising figure, but a spokesman told The Huffington Post that the president's campaign raised more than Romney's.
"We've outraised the Romney campaign in that time period but that's not the point -- our supporters are more committed than ever to ensuring that insurance companies can't drop coverage for people who get sick or discriminate against people with preexisting conditions by reelecting the president," Obama campaign spokesman Ben LaBolt said in a statement.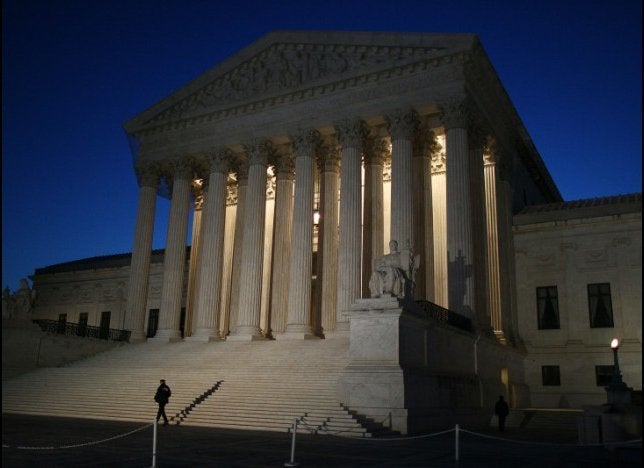 Political Reaction To Health Care Ruling
Popular in the Community