WASHINGTON -- In the week before congressional Republicans forced a 16-day government shutdown, the principal campaign committee for House Democrats raised $2 million from 90,000 online donors on its way to a smashing fundraising month.
The Democratic Congressional Campaign Committee raised $8.4 million in September, a record amount for the month in an off-election year and much higher than some election-year monthly totals, according to a DCCC aide. The National Republican Congressional Committee has not yet released its September numbers.
During the lead-up to the Oct. 1 shutdown, the DCCC was sending out at least one fundraising appeal per day and launched a petition drive against House Republicans that received more than 1 million signatures. The appeals for small contributions blasted Republican "extortion tactics" and Speaker John Boehner's "complete cave to Tea Party Republicans."
"House Republicans' reckless shutdown hurt the middle class -- so our grassroots supporters and Democratic Members stepped up to fight back, leading to a record fundraising month and continuing to give the DCCC the tools we need for 2014," said Rep. Steve Israel (D-N.Y.), chairman of the DCCC, in a statement. "Just as voters are overwhelmingly fed up with this Republican Congress, Democratic supporters are, too, and they're ready to elect people who will replace Republicans who put our economy at risk in order to advance a narrow political agenda."
The DCCC has raised a total of $58.2 million for the 2014 elections. Eighty-six percent of Democratic House members have contributed dues payments to fuel the committee's record-breaking fundraising. Overall, the DCCC hauled in $3 million from online donations and passed the 700,000 online donor mark earlier in the election cycle than ever before.
With $21.6 million cash on hand, the DCCC is the first party committee to have more than $20 million on hand this early in an election cycle.
The biggest portion of the DCCC's funds will be spent on campaign ads backing congressional candidates. In 2012, the committee spent more than $60 million in support of Democratic candidates.
Before You Go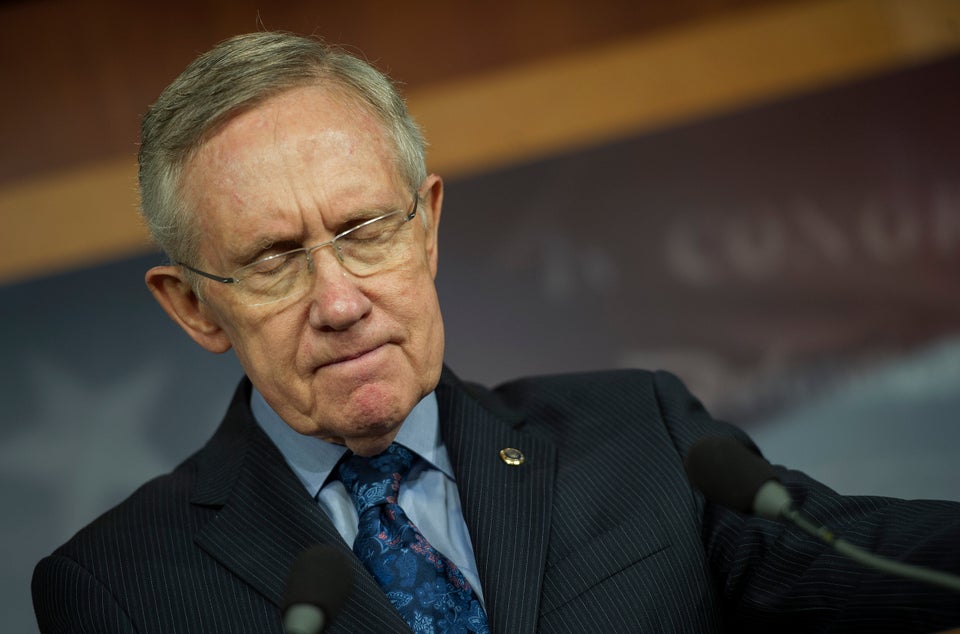 Dems' Government Shutdown Stares
Popular in the Community