And as the day wore on, they made sure the tired representatives didn't go hungry.
Sen. Ron Wyden (D-Ore.) delivered pizza from a nearby restaurant.
A group of senators collaborated on a spread of snacks featuring specialties from their respective states.
And as day turned into night, Sen. Elizabeth Warren (D-Mass.) brought donuts and coffee from Dunkin Donuts, her home state's most famous chain.
The sit-in, which began Wednesday morning, could last well into the night. Democrats have pledged to remain on the House floor until House Republican leaders agree to allow votes on gun legislation. Some Democratic congressional staffers reportedly went to Target to purchase sleeping bags in case their bosses have to spend the night.
Before You Go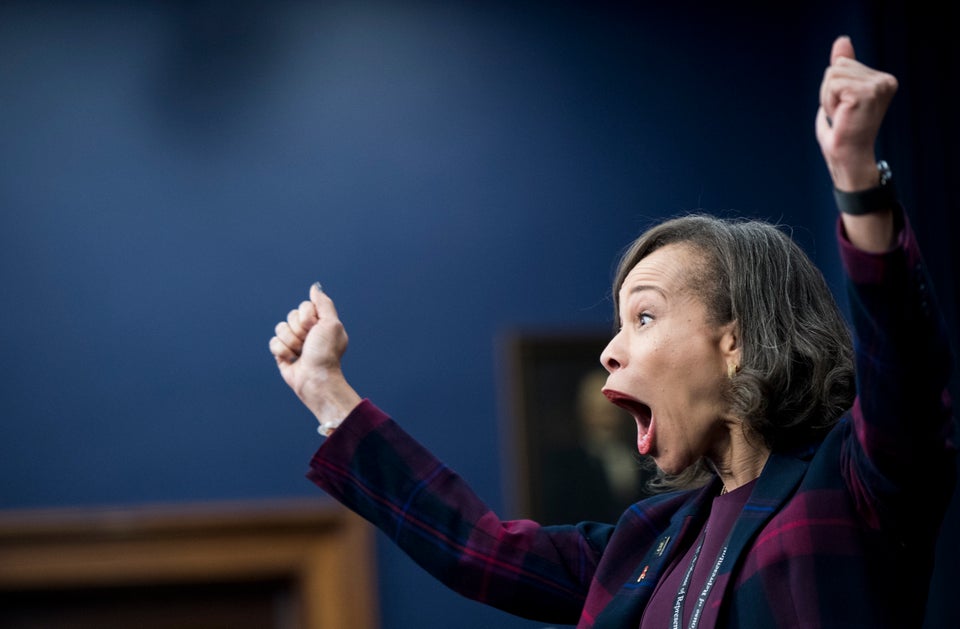 Scenes From 114th Congress And Capitol Hill
Popular in the Community