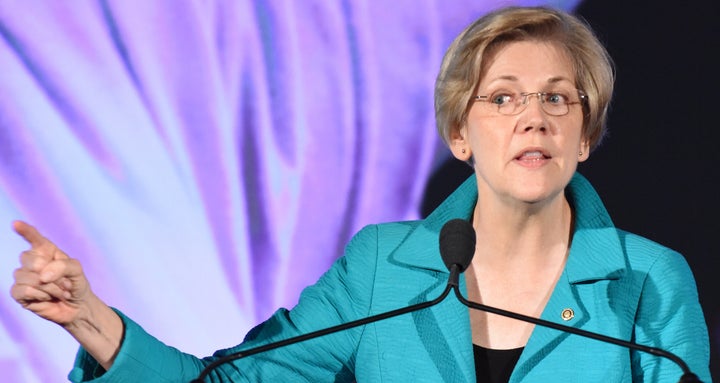 UPDATE: After pressure from Rep. Maxine Waters (D-Calif.), Sen. Elizabeth Warren (D-Mass.) and former House Financial Services Committee Chairman Barney Frank, Democrats on Wednesday overwhelmingly voted against a bill to hamstring the Consumer Financial Protection Bureau.
Reps. David Scott (D-Ga.) and Kyrsten Sinema (D-Ariz.) were the only Democrats voting in favor, joined by every Republican present at the markup. Rep. Brad Sherman (D-Calif.), who had previously spoken in support of the bill, said he was casting "a reluctant no" vote during the roll call.
Rep. Denny Heck (D-Wash.) had been attempting to hash out an amendment that would bring additional Democrats on board, but did not ultimately introduce any language.
WASHINGTON -- Several House Democrats are preparing to join a GOP assault on the Consumer Financial Protection Bureau -- the agency designed by Sen. Elizabeth Warren to defend households from predatory lending.
Republicans hope to hamstring the CFPB by replacing its director with a bipartisan five-member commission. Bank lobbyists have advocated the change for years, hoping to tie up rulemaking and enforcement actions with red tape and disputes between commissioners. Under CFPB Director Richard Cordray, the agency has forced companies to return billions of dollars in ill-gotten gains to consumers.
But financial reform advocates also expect a host of Democrats to join the GOP effort. Rep. Maxine Waters (D-Calif.) has been whipping members to vote no, and enlisted former House Financial Services Committee Chairman Barney Frank (D-Mass.) to personally lobby their colleagues against defection.
"I'm very disappointed that some of the Democrats are falling for this, and I have been working to try and stop them," Frank told HuffPost. "I always preferred a single director and so did Elizabeth Warren.
The effort to undermine the CFPB is part of a death-by-a-thousand-cuts strategy that Republicans have pursued to roll back the 2010 Dodd-Frank financial reform law. Although they can't convince President Barack Obama to sign off on repealing the law in full, Republicans hope their CFPB attack will enjoy the same fate as a 2014 bill to provide federal subsidies for risky derivatives trading. Although the derivatives legislation initially died in the Senate, congressional negotiators packaged it into a must-pass year-end funding bill, citing bipartisan support in the House. When Obama signed off on the funding legislation, the Wall Street subsidies embedded in it became law as well.
The CFPB was the brainchild of Warren. Before being elected a senator from Massachusetts, Warren helped design the agency and set it up before Cordray was confirmed as its first director. The agency has to issue annual reports and testify before Congress, and its regulations can be overruled by the Financial Stability Oversight Council.
"Give me a break -- this is the wolves saying all they care about is Grandma," Warren said in a statement provided to HuffPost. "It is a naked attempt to weaken the agency, and no Democrat who supports the agency should side with the industry in this effort."
Reps. David Scott (D-Ga.), Kyrsten Sinema (D-Ariz.) and Brad Ashford (D-Neb.) have all co-sponsored the bill, along with 45 Republicans. During a markup hearing Wednesday, Rep. John Delaney (D- Md.) said he supported changing to a commission structure. Scott, Sinema and Delaney routinely vote to roll back financial reforms, but they may bring others with them.
On Tuesday, Rep. Brad Sherman (D-Calif.) backed the Republican plan, claiming it would protect the agency from a GOP president seeking to undermine Cordray and Warren's work. At a House Financial Services Committee Hearing, Sherman repeatedly invoked the specter of an "evil twin" trying to repeal existing CFPB rules.
Regulatory experts don't take that possibility seriously. Rewriting rules is difficult and takes a long time. Under a Republican president hostile to consumer protection regulation, appointees would be far more likely simply not to enforce rules rather than repeal them. A commission structure would not force Republican appointees to bring cases against banks and payday lenders that rip off consumers.
"That's a bogus argument for a form of agency leadership that has been shown again and again to produce weak regulation and enforcement at best, and partisan gridlock at worst," said Jim Lardner, spokesman for Americans for Financial Reform, a nonprofit Wall Street watchdog group. "The commission idea is being promoted by an alliance of financial industry lobbyists and lawmakers who have been out to undermine the Bureau's effectiveness ever since they failed to block its creation."
"In some cases you are worried that an agency will do the wrong thing," Frank said. "The danger with the CFPB is not that it will do the wrong thing, but that it will do nothing."
At Wednesday's markup hearing, Rep. Sean Duffy (R-Wis.) said a commission model better reflected the American rejection of British "kings" in favor of multiple branches of government.
"We reject the Fidel model, the Stalin model, but we embrace the checks and balances," Duffy said. "And this is the one place my friends want to consolidate power."
"You know what? North Korea has a single director model," said House Financial Services Committee Chairman Jeb Hensarling (R-Texas).
The Office of the Comptroller of the Currency, the Federal Deposit Insurance Corporation, the Environmental Protection Agency and many other federal agencies have a single chairman or director.
"With all the difficulties of getting presidential appointees confirmed, you just can't get three strong commissioners," said former Rep. Brad Miller (D-N.C.), who authored much of Dodd-Frank's consumer protection language. "One commissioner who is eyeing their next job can really wreck the entire agency. Look what Wetjen did at the CFTC."
Mark Wetjen was a commissioner at the Commodities Futures Trading Commission before resigning to take a job as a managing director at the Depository Trust and Clearing Corporation.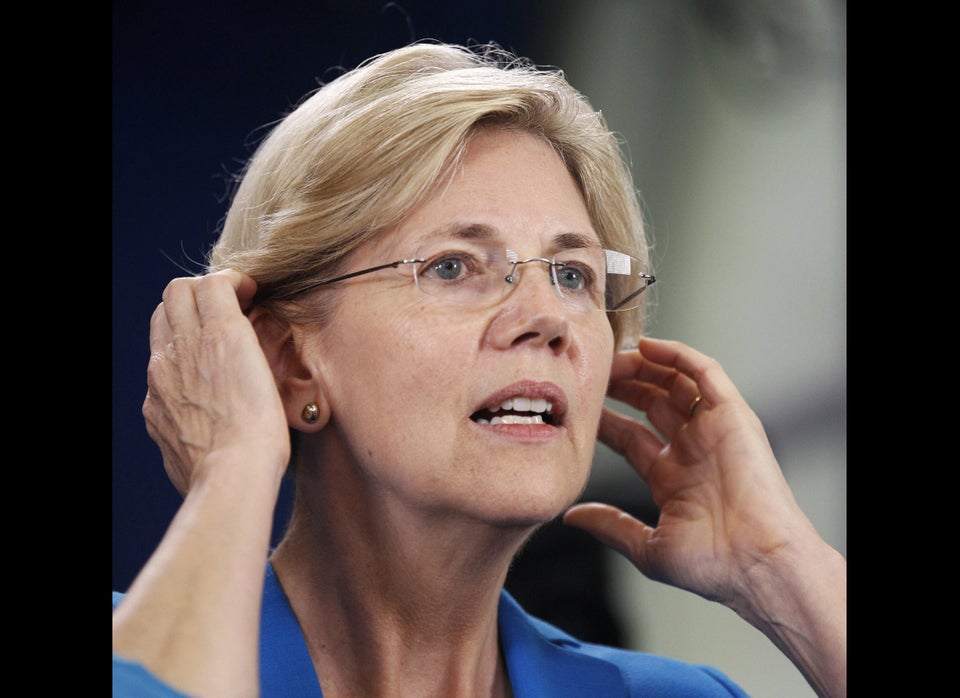 Elizabeth Warren
Popular in the Community