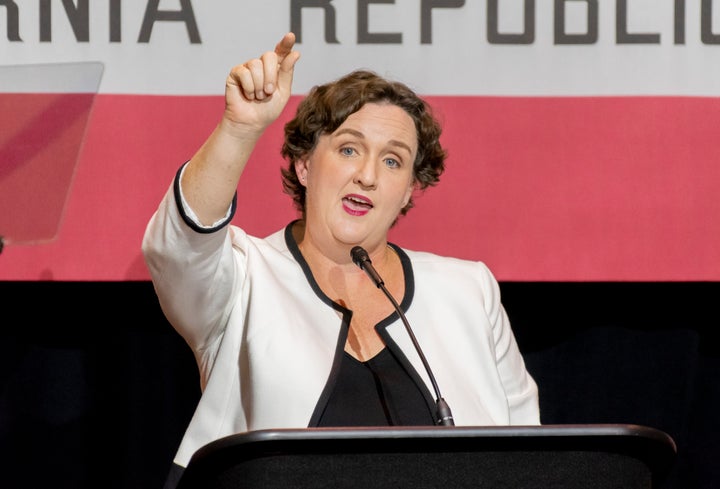 Democrats enjoy significant fundraising advantages in dozens of House contests that could determine control of the legislative chamber, according to new financial disclosure data.
Democrats' cash edge, shown in financial disclosures that had to be filed by Monday, is all the more notable because the vast majority of the party's contenders are outperforming Republican rivals without the benefit of corporate PAC money.
Democratic candidates in 45 of the most competitive House races have raised $252 million, compared with the $172 million raised by Republican rivals, a New York Times analysis of the campaign disclosure data found.
Democrats have raised two-thirds of all the money hauled in by House candidates, according to an analysis by FiveThirtyEight, a data-focused news site. That's by far the most since 1998, as far back as FiveThirtyEight's data goes. In 2006, when Democrats last won control of the House from the GOP, Democratic and Republican candidates' total fundraising was roughly even.
A few Democrats ― like Gil Cisneros in California's 39th Congressional District and Scott Wallace in Pennsylvania's 1st ― owe their financial edge to self-funding. But for the most part, Democrats' "green wave" of cash is being fueled by a surge of individual donations, many of them in small-dollar increments given online.
The cash improves Democrats' odds of flipping the 23 seats they need to take control of the House of Representatives. The funding allows Democratic candidates greater resources to get their message on the airwaves and turn out voters through field organizing.
The fundraising numbers are "insane relative to past cycles," said Andrew Baumann, a consultant with Global Strategy Group advising a number of Democratic candidates. "Democrats have never raised money like this."
At least six Democratic candidates running for GOP-held House seats raised more than $3 million in the third quarter, swamping their Republican opponents in fundraising. They include Katie Hill in California's 25th; Antonio Delgado in New York's 19th; Andrew Janz in California's 22nd; Abigail Spanberger in Virginia's 7th; Josh Harder in California's 10th; and Amy McGrath in Kentucky's 6th.
Many more Democrats have raised more than $1 million in the quarter, providing them a comfortable advantage over rivals on the airwaves.
For example, in California's 45th, Katie Porter, a law professor and consumer advocate challenging Rep. Mimi Walters, raised nearly $3 million. Walters, a member of House Republican leadership from Orange County, raised less than $1 million over the same period.
"For a Democratic challenger to be outraising a Republican member who is part of leadership by $2 million ― that just doesn't happen," said Baumann, who consults for Porter.
"The Democrats' ability to raise money from an energized base means that their principled position to refuse corporate PAC money has not had much impact on their overall war chests."
Small donors powered Porter's advantage. Her campaign has received 180,000 individual donations, with an average contribution of $27.50, according to the campaign.
Walters' seat in the highly educated and increasingly diverse suburbs of Orange County is a top pickup target for Democrats.
But Democrats are also outperforming Republican candidates in many districts that remain a reach for the party, including California's rural 22nd, where Janz is taking on Rep. Devin Nunes.
Carolyn Long, the Democrat challenging Rep. Jaime Herrera-Beutler in southwest Washington state's 3rd District, raised nearly $1.2 million more than Herrera-Beutler in the quarter. In South Carolina's 1st, an open seat that includes Charleston, Democrat Joe Cunningham topped Republican Katie Arrington's fundraising by more than $300,000. And in Ohio's rural 7th, a district where Donald Trump won by more than 29 percentage points in 2016, Democrat Ken Harbaugh outraised Republican Rep. Bob Gibbs by more than $500,000.
What's more, the bulk of Democratic House candidates are posting these historic fundraising hauls without direct help from corporations.
Eighty-five Democratic House candidates who have pledged not to accept donations from corporate political action committees have outraised their Republican opponents, according to End Citizens United, a Democratic group that encourages candidates to take the pledge. Of the six Democrats who raised more than $3 million in the third quarter, all but McGrath have promised not to accept corporate PAC money.
"The Democrats' ability to raise money from an energized base means that their principled position to refuse corporate PAC money has not had much impact on their overall war chests," said Baumann, who worked for the Democratic Senatorial Campaign Committee in 2006, a Democratic wave year.
End Citizens United maintains that candidates raise more grassroots dollars because of the pledge, not despite it. "In giving up corporate PAC money, these candidates gain voters' trust allowing grassroots donors to feel they are part of a movement and standing toe-to-toe against special interests money," said Anne Feldman, a spokeswomen for the group.
Republicans still have some strengths in which they can take solace, even in a challenging cycle. For example, the Republican National Committee boasts a fundraising advantage over the Democratic National Committee, which it has used to erect a vast field operation capable of helping candidates up and down the ballot. The RNC has spent $250 million protecting House and Senate majorities, enabling it to field more than 540 paid staff members in 28 states.
"Democrats simply don't have the political infrastructure that we do to get people to the polls," said RNC spokesman Michael Ahrens. "Candidates like Jon Ossoff and Danny O'Connor lost despite having a ton of money and the backing of the entire Democratic machine."
Republicans also have a seemingly unending flow of cash from outside groups, particularly through the Congressional Leadership Fund and Senate Leadership Fund, two GOP super PACs tied to Republican leadership. Casino mogul Sheldon Adelson recently dumped an emergency injection of $25 million into the two super PACs.
Those groups have stepped in to bolster advertising for Republican candidates who trail their Democratic rivals.
But this year, Democratic political groups are thriving as well. Mike Bloomberg, the billionaire former New York mayor, is planning to spend $80 million through his super PAC ― the vast majority of it on behalf of Democratic candidates.
In addition, there are limits to what outside forces can accomplish when candidates lack their own cash. Campaign dollars go further on television, because unlike super PACs, stations are required to charge them the lowest possible market rates. And super PACs are barred by law from coordinating with campaigns, which can prevent them from using their resources most effectively.
Before You Go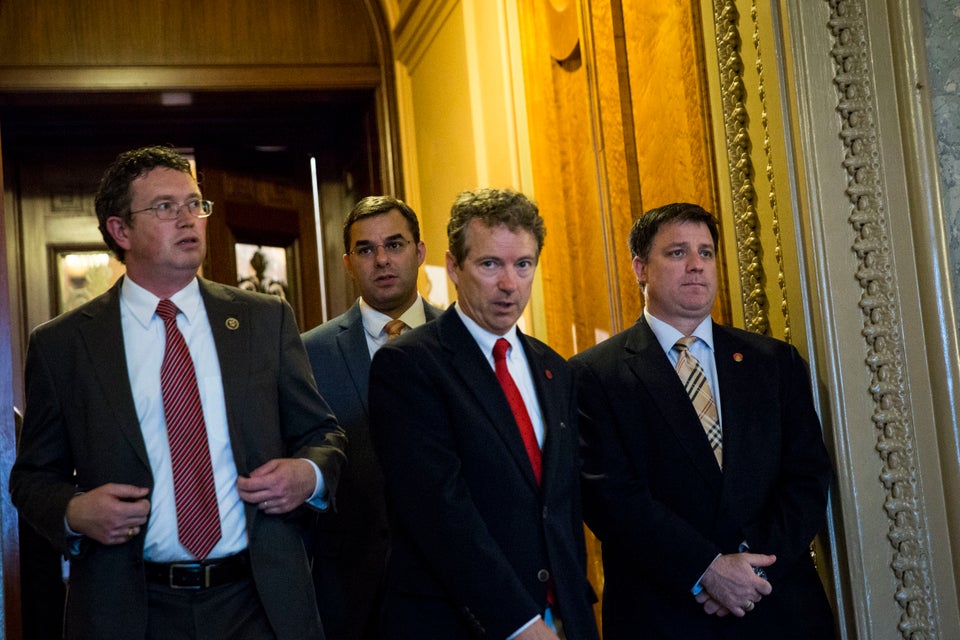 Scenes From Capitol Hill
Popular in the Community