Forty-seven House Democrats joined their Republican colleagues in voting for a measure that would likely halt Syrian and Iraqi refugees from resettling in the United States.
The bill, which passed 289-137, was intended as a response to fears that ISIS militants could sneak into the U.S. by posing as refugees in the wake of last week's terrorist attacks in Paris. Security experts say such a scenario is unlikely.
The legislation would toughen the already rigorous refugee screening process by calling for intelligence officials, law enforcement and the Department of Homeland Security to officially certify that any individual seeking refuge from a war-torn country isn't dangerous.
The White House has threatened to veto the bill, saying it would introduce "unnecessary and impractical requirements that would unacceptably hamper our efforts to assist some of the most vulnerable people in the world." FBI Director James Comey expressed concern that the legislation would add serious hurdles to the visa waiver program, making it impossible for any refugees to enter the U.S. and affecting travelers from three dozen countries.
President Barack Obama remains adamant that he'll fulfill his promise to within a year accept 10,000 of the more than 4 million Syrians who have fled years of civil war and terrorism.
It's not clear whether the legislation will reach Obama's desk. Senate Democrats have vowed to block the bill.
(Republican support for the bill was widely expected. You can see a full list of everyone who voted for the measure here.)
Here are the 47 Democratic lawmakers who voted for the bill:
Correction: An earlier version of this story misidentified the state Rep. Brad Ashford represents and linked to the wrong Twitter account for Rep. Patrick Murphy.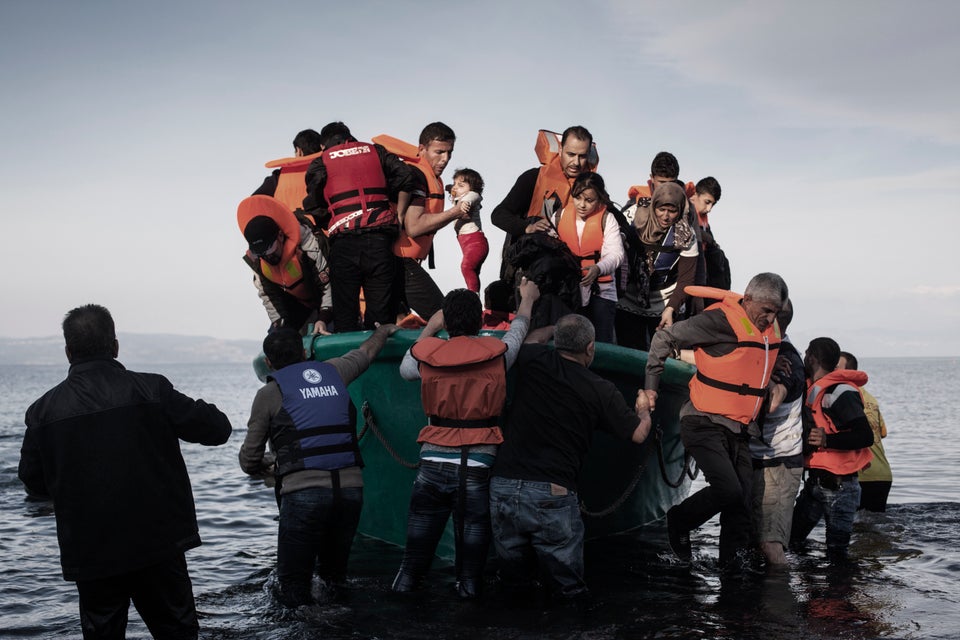 Images Show How Syrian Refugees Live And Why They Left
Popular in the Community