WASHINGTON ― Rep. John Larson (D-Conn.) introduced a bill Wednesday to expand Social Security benefits and shore up the program's finances.
Surrounded by seniors advocacy groups and fellow Democratic House members at a press conference on Capitol Hill, Larson said he was "optimistic" about the bill's prospects despite Republicans' control of both chambers of Congress.
A key reason: President Donald Trump's campaign-trail promises to protect the program.
"We do have a president who did stand out, in a very difficult time when he didn't have to, and talked about not just preserving Social Security, but expanding it," Larson said. "So we think this is an opportunity for us to seize on what the president of the United States has said and join with us."
In fact, Trump vowed only that he would not reduce benefits, and his first budget did not address Social Security at all.
Larson's staff shared the legislation and related materials with the White House, and is hoping to arrange a meeting to discuss it. The White House did not immediately respond to a request for comment on the bill or confirm that it had received Larson's overture.
Seeking Trump's cooperation on Social Security is an unlikely strategy for congressional Democrats, who have been locked in conflict with the president virtually since he took office.
And even if Trump were personally inclined to consider a bill that expands benefits, he has surrounded himself with ultra-conservative figures like budget director Mick Mulvaney, a former member of the hard-right House Freedom Caucus. Mulvaney claims he is trying to convince Trump of the need to dramatically scale back Social Security and Medicare.
Instead, Larson appears to be trying a less aggressive variation of what Sen. Bernie Sanders (I-Vt.) has done in the Senate, using Trump's campaign promises to protect Social Security against him. Sanders invoked those comments when introducing his own expansion bill back in February.
If Democrats constantly remind voters of Trump's pledges, the lawmakers' thinking goes, he will either feel pressure to stick to them, or suffer politically if he does not.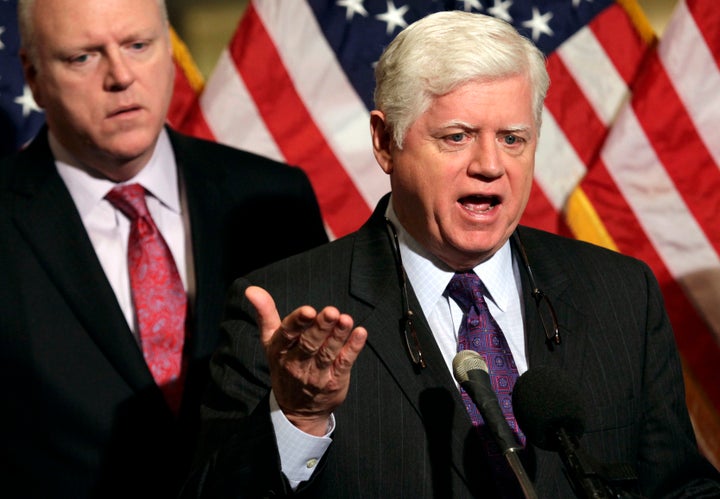 Should Trump take Larson up on his offer to collaborate, however, he may find the legislation more palatable than other progressive Social Security expansion bills that seek to raise taxes on more people.
Larson's Social Security 2100 Act would increase benefits across the board through a change in Social Security's benefit formula. It would also adopt a cost-of-living adjustment tailored for older Americans that has historically been more generous, and create a minimum benefit that would be 125 percent of the poverty level.
The legislation would pay for these increases by subjecting earnings of $400,000 or more to the 6.2 percent payroll tax. (At present, Americans only pay into Social Security on the first $127,200 of their earnings, a limit that climbs in tandem with the average wage index.) The added revenue would also enable Social Security to pay out promised benefits for the next 75 years, according to an analysis by the Social Security Administration's chief actuary.
Sanders' Social Security expansion bill, by contrast, would pay for its benefit increases by taxing incomes of $250,000 or more.
And Larson's legislation would cut the taxes of some Social Security beneficiaries by raising the income threshold for seniors' benefits to be taxed.
The Connecticut Democrat's Social Security expansion bill comes as Democrats seek to go on the offensive after the collapse of the Republican Obamacare replacement bill.
The progressive wing of the party, in particular, views this moment as an ideal time to generate support for single-payer health insurance, or "Medicare for all." A universal Medicare bill introduced by Rep. John Conyers (D-Mich.) has picked up a dozen more co-sponsors since the GOP health care bill's defeat last month.
Asked whether the two legislative pushes were part of a common strategy by Democrats to get behind ambitious progressive reforms, Larson demurred, calling health care and Social Security "separate issues entirely."
Larson does not plan to join Conyers' bill, since he likes the idea of preserving both private and public health insurance options to ensure competition. Instead, he intends to introduce legislation that would lower the Medicare eligibility age to 50.
However, Social Security Works, a group advocating for Social Security expansion that backs Larson's bill, supports single-payer health insurance.
Alex Lawson, executive director of Social Security Works, said the organization welcomes a variety of measures that would increase access to Medicare.
"This is the debate I want to have," Lawson said of disagreements between Democrats who want to lower the Medicare age and those who would like to make the program universal.
"We're going to support Bernie Sanders' Medicare-for-all bill when it comes out," Lawson said. "And we'll support Larson's push to lower the age to 50, because both of those are wise policy and politics."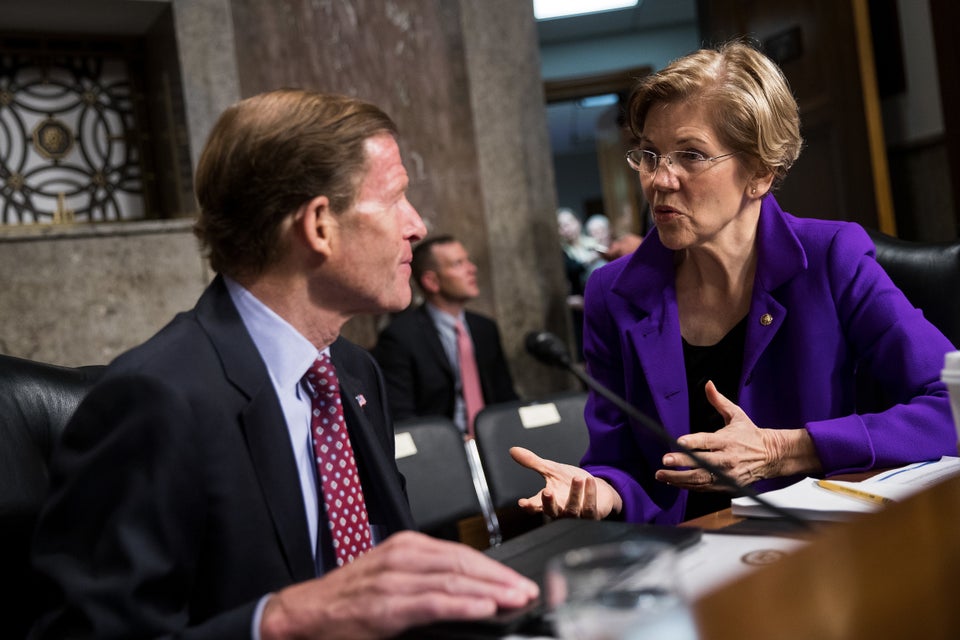 2017 Scenes From Congress & Capitol Hill
Popular in the Community