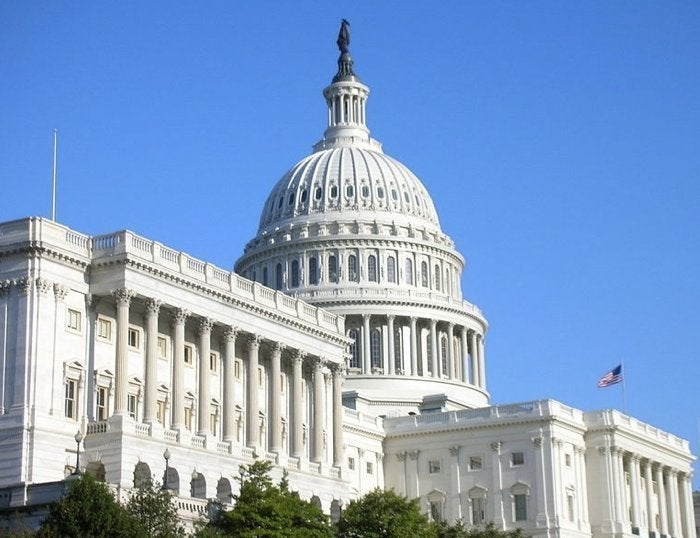 Ryan Grim and Arthur Delaney contributed to this report.
WASHINGTON -- In a meeting on Thursday morning, the House Democratic caucus rejected the president's proposed deal on the Bush tax cuts but did not fully submarine the possibility of its passage, multiple sources tell The Huffington Post.
Members, by voice vote, passed a motion to reject the deal as currently written. The motion had been put forward by Reps. Peter DeFazio (D-Ore.) and Lloyd Doggett (D-Tex.) and was seconded, informally, by Reps. Chris Van Hollen (D-Md.), Marcy Kaptur (D-Ohio) and Jay Inslee (D-Wash.).
"It was an indication of disapproval and a rejection of the deal as currently written," said one House Democratic aide.
The vote, which was conducted with something less than a full caucus present, was as much a repudiation of the substance of the deal as the White House's handling of it. According to sources, several members spoke out about the provision that deals with the estate tax, calling it too generous to the wealthy in its current incarnation. But there was also evident frustration with the administration for essentially cutting House Democrats out of the negotiations.
"The White House f---ed up in how they rolled this out and this is a vote sharing that frustration," said one aide. "But it is not a deal killer."
DeFazio added, "They said take it or leave it. We left it."
"The House was not consulted during the negotiations that produced this package, and our support cannot be taken for granted now or in the future," said Rep. Raúl M. Grijalva (D-Ariz.), co-chair of the Congressional Progressive Caucus.
The vote is, indeed, non-binding. And if the White House were to revamp certain elements of the package, aides say that it would get Democratic support. That said, the White House is loathe to make any major changes, out of fear of alienating Republican members who now seem key to getting the deal passed.
Two Democratic members in the room confirmed to The Huffington Post that a counterproposal is being drafted.
Rep. Lloyd Doggett (D-Texas) said that while he cannot speak for Speaker Pelosi, "I don't think there's any doubt that she will follow the caucus." He added that nobody in the room spoke out against the resolution.
Rep. Shelley Berkley (D-Nev.) said she was the only member to vote in favor of the deal. She said she didn't think the vote would affect the final outcome. "It means nothing," she said. "I think it was a way to get on-record saying how disgruntled and unhappy we are."
Rep. Gene Green (D-Texas) told HuffPost that despite the resolution he would vote for the bill if it came to the House floor "very begrudgingly." He added, "I'd probably get up and badmouth it." Letting unemployment insurance benefits lapse, he said, was unacceptable.
Rep. Barney Frank (D-Mass.) told The Huffington Post that he figured the tax cut deal could not be kept off the House floor. He said the concessions from Republicans aren't really concessions.
"Unemployment shouldn't be considered a concession they give to us," he said, pointing out that Congress passed several unemployment insurance reauthorizations over GOP objections this year. "(Obama) should have helped us try to put some pressure on the Republicans to give in."
Roughly 800,000 unemployed people have already received notice that their unemployment benefits are prematurely over. That number will reach two million by the end of the month absent a reauthorization of federally-funded extended benefits programs that Congress allowed to lapse last week.
UPDATE: An earlier version of this story referred to Rep. Green as a "Blue Dog." He's not.
Popular in the Community