After Democrats won control of the House of Representatives on Tuesday, President Donald Trump will face actual oversight from Congress for the first time. His most controversial policies will immediately come under investigation ― as will the scandals that circled the first two years of his presidency.
Trump's family separation policy, efforts to sabotage the Affordable Care Act, rollbacks of environmental regulations, the inclusion of a citizenship question on the 2020 Census, the issuance of security clearances to Trump's son-in-law Jared Kushner and former national security adviser Michael Flynn, voter suppression and the president's potential violation of the Constitution's Emoluments Clause all top the list of Democrats' oversight plans. They also plan to obtain Trump's tax returns.
"I plan to shine a light on waste, fraud, and abuse in the Trump Administration," Rep. Elijah Cummings (D-Md.), the incoming chairman of the House Oversight Committee, said in a statement. "I want to probe senior Administration officials across the government who have abused their positions of power and wasted taxpayer money, as well as President Trump's decisions to act in his own financial self-interest rather than the best interests of the American people."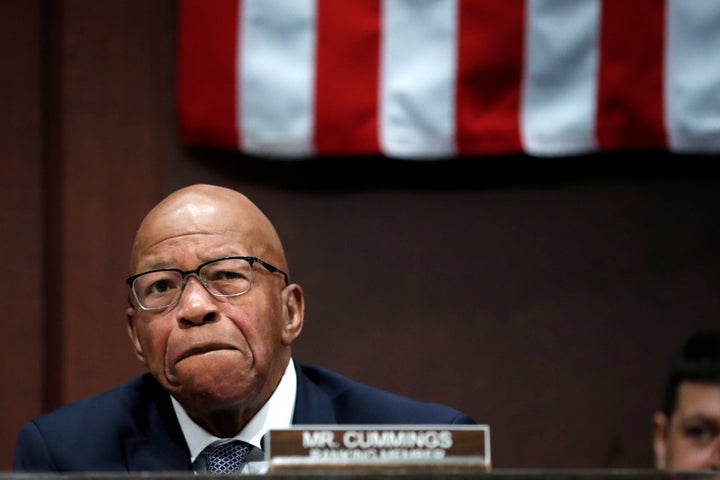 Rep. Gerry Connolly (D-Va.), the vice-ranking member of the oversight committee, told HuffPost by phone Wednesday it's a target-rich environment following a "complete desert of oversight under the Republican watch" for the last two years. The challenge for Democrats, he said, will be to "prioritize and whittle down" that list of oversight priorities during the first few months in order to focus on "high-profile, impactful areas of examination where we can make a difference."
House Oversight Committee Democrats already had a list of 50-plus subpoenas they want filed prior to the election. The committee will now look to focus its attention on investigating the president's conflicts of interest and how his son-in-law obtained a security clearance while providing oversight of the 2020 Census.
The oversight committee, along with the House Transportation and Infrastructure Committee, will also finally be able to file subpoenas with the General Services Administration about Trump's hotel in Washington, D.C., a huge target for scandals during the first half of Trump's term in office.
Democrats will also wield the gavel of the powerful House Judiciary Committee where they plan to provide actual oversight of Trump's nativist immigration agenda. The committee will investigate how the president's family separation policy came to be and how it has been administered.
Rep. Jerry Nadler (D-N.Y.), the incoming chairman, announced on Nov. 2 that he wanted answers about the president's deployment of U.S. troops to the Mexico border to repel a caravan of migrants seeking asylum from Central American countries.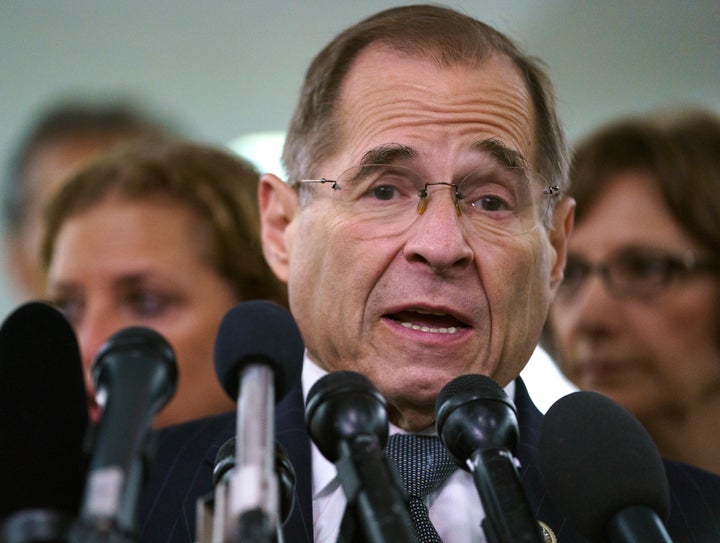 The committee also plans to open an investigation into the rise of right-wing, white supremacist terrorism across the country. In the final weeks before the election, a Trump fanatic mailed bombs to Democratic Party political figures the president labeled his enemies, a racist shooter killed black shoppers after trying to enter a black church and an anti-Semite whipped up by fears of the migrant caravan killed 11 at a Pittsburgh synagogue.
Committee Democrats also want to examine why the administration decided not to defend the constitutionality of the Affordable Care Act in the courts.
The Democratic oversight agenda is already changing before they even pick up their gavels. Attorney General Jeff Sessions submitted his resignation at the request of President Trump on Wednesday. His replacement, acting attorney general Matthew Whitaker, took control of overseeing special counsel Robert Mueller's investigation into the president's 2016 campaign. Whitaker is a critic of the Mueller investigation who previously suggested a temporary Sessions replacement could halt the investigation without firing Mueller: "He just reduces his budget to so low that his investigation grinds to almost a halt." And in 2014, he was paid by a shady company that is reportedly the subject of an ongoing criminal inquiry by the FBI.
Nadler, the incoming Judiciary Committee chairman, said he will investigate the circumstances of this personnel change in January. "Why is the President making this change and who has authority over Special Counsel Mueller's investigation?" Nadler said in a tweet. "We will be holding people accountable."
Mueller could release more indictments of Trump campaign officials or family members. This could prompt Trump to issue pardons.
If any of these events came to pass in the lame-duck period, Democrats acknowledge that they will have to investigate.
The fact that Trump will finally face oversight from a body with subpoena power is already raising his ire.
Trump and his Republican allies have begun to frame Congress' constitutional oversight role as some form of extrajudicial attack on the presidency. Senate Majority Leader Mitch McConnell (R-Ky.) began referring to House Democrats' plan to actually behave as a co-equal branch of government as "presidential harassment" on Wednesday. Trump, as he so often does, levied an empty threat on Twitter that Senate Republicans will investigate House Democrats "for all of the leaks of Classified Information, and much else." It is unclear if the president does not know that the Senate cannot investigate the House.
Rep. Connolly said that Trump's "empty threat" shows he's "in some denial" about what happened on Tuesday.
"When you lose one of the chambers of the United States Congress in a midterm like this, and you look at how he lost it and where, it ought to be of great concern," he said. "You're not going to get the free ride you got these last two years."
"We got a mandate last night to provide the oversight and accountability that has been sorely lacking, and we're going to take that mandate seriously," he added.
This has been updated to reflect Jeff Sessions' resignation on Wednesday.
Calling all HuffPost superfans!
Sign up for membership to become a founding member and help shape HuffPost's next chapter