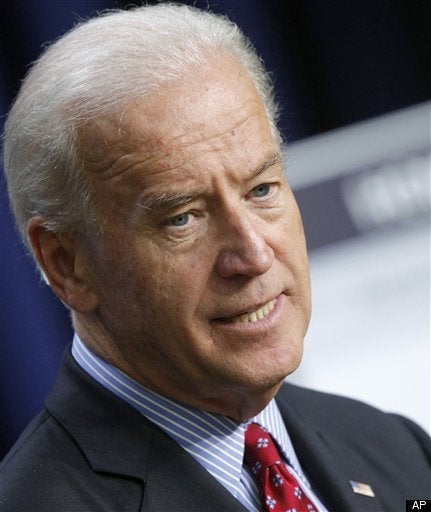 Democrats in the House of Representatives complained to Vice President Joe Biden for two hours Wednesday evening about the White House's deal with Republicans to preserve expiring tax cuts in exchange for extended jobless aid and a payroll tax holiday.
"One year of unemployment benefits for two years of tax breaks for the rich? What kind of deal is that?" said Rep. Jim McDermott (D-Wash.), describing the gripes of "plenty of people" during a meeting between Biden and House Democrats.
The White House struck the deal with congressional Republicans on Monday to preserve Emergency Unemployment Compensation and Extended Benefits programs for 13 months in exchange for a two-year extension of tax cuts for people earning more than $200,000 a year.
The programs provide up to 73 weeks of federally-funded benefits for workers who exhaust 26 weeks of state benefits. The average weekly benefit is about $300, and the total cost of a yearlong reauthorization is roughly $60 billion. Republicans and conservative Democrats ostensibly concerned about the deficit impact of the benefits have blocked several attempts to renew them in the past couple weeks, but they've signaled they will relent if the benefits are attached to the even-costlier tax cuts for the rich.
Some 800,000 laid off workers have already received cutoff notices, and another 1.2 million will stop receiving benefits by the end of the month unless Congress reauthorizes the recently-lapsed programs.
Rep. Chris Van Hollen (D-Md.) said after the meeting that there are "serious questions" as to whether the White House's deal could pass the House in its current form. Several Democrats leaving the meeting said Biden did not suggest the White House is open to making changes to the deal's framework.
"I think there's more support in the caucus than might appear upon first blush," said Rep. Gerry Connolly (D-Va.), a supporter of the deal. "I think some people felt they had to vent; I think there are a lot of people who don't like it, but that isn't the same as saying at the end of the day they're going to vote no."
Several Democrats said the least popular part of the White House's deal is the estate tax proposal, which would tax estates at 35 percent and exempt the first $5 million, a far more generous proposal than Democrats have supported.
"The rich get everything they wanted," said McDermott. "They don't care about the other stuff because they know it will all go away. The unemployment benefits -- we're gonna be fighting that one this time next year, right in the middle of when they're in control. What chance do we have then? Zero."
As he left, Biden told reporters the meeting was "great."
Popular in the Community