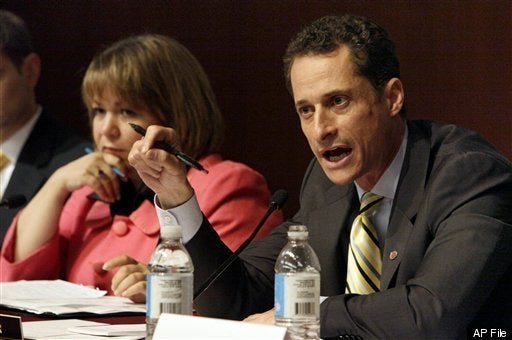 WASHINGTON -- House Democrats gathered in the Capitol Tuesday evening to debate the tax-cut deal President Barack Obama struck with Republicans, but as it turned out, they were already in agreement to an extent rarely seen on the left side of the lower chamber.
Across the board, Democrats who attended the meeting said, Obama's deal was deemed too costly, too tilted toward the rich and too much of a cave to Republicans.
"The wealthiest few in the country come out like gangbusters," said Rep. Earl Pomeroy (D-N.D.), a Blue Dog who said he would oppose the deal. Many other Blue Dogs, Pomeroy said, would also vote down the package, on the grounds that it adds heavily to the debt. "My sense is that it would not carry most of the blue dog members, but that's just my sense. I haven't seen a poll. I was in a discussion with the Blue Dogs this afternoon about it."
Even if every House Republican signs on, Obama needs 39 Democrats to vote to extend the tax cuts for the wealthy. "I don't think the president should count on Democratic votes to get this passed," Rep. Anthony Weiner (D-N.Y.) said.
Told that Obama had compared liberal unrest with the deal with progressive anger at the dropping of the public health insurance option, Weiner said he also saw a similarity. "If you don't fight for something, you can't expect to get it," he said.
"I suspect he'd get 39 Democratic votes if our leadership brings it to the floor, which is not certain," said one member who was in the room.
House Democratic leaders huddled with Vice President Joe Biden over the weekend to discuss the strategy required to pass such an unpopular piece of legislation, HuffPost reported earlier this week. Of the 51 Blue Dogs, roughly half are lame ducks, having lost reelection or retired. Corralling those outgoing members will be key to Obama's success, but Pomeroy said the president has a steep hill to climb.
Biden met with Senate Democrats earlier Tuesday and found hostility to the deal, but only two members spoke out aggressively, Sen. Ben Nelson (D-Neb.) said.
The vice president is slated to try to persuade House Democrats Wednesday, but is unlikely to find a receptive audience given Tuesday night's meeting.
"Suffice it to say there was an awful lot of things expressed, pro and con, but at the core was a deep and abiding concern by a number of members that this was not a good deal," House Caucus Chair John Larson (D-Conn.) said. "We're fortunate that we have tomorrow to continue to listen to the White House."
In that time, Larson said, the House will also demand changes. "There was an awful lot of determination for the House to work its will" in Tuesday night's meeting, he said.
Rep. Raul Grijalva (D-Ariz.), co-chairman of the Congressional Progressive Caucus, said that opposition was coming "from all stripes" within the Democratic caucus.
Rep. Lynn Woolsey (D-Calif.), a former CPC co-chair, said she was also voting no. "It's not very popular with Democrats, I can tell you that," she said.
If the Senate manages to pass the Obama-McConnell deal, one of Nancy Pelosi's last acts as House Speaker of the 111th Congress will be to gather support for the package, but she doesn't seem happy about it.
"Republicans have held the middle class hostage for provisions that benefit only the wealthiest 3 percent, do not create jobs, and add tens of billions of dollars to the deficit," Pelosi (D-Calif.) has said regarding the deal. "To add insult to injury, the Republican estate tax proposal would help only 39,000 of America's richest families, while adding about $25 billion more to the deficit."
Leaving Tuesday night's meeting, Pelosi diplomatically acknowledged "unease" among her caucus.
Democrats are also concerned about the temporary 2-percent cut to Social Security taxes included as part of the deal. If the tax cut becomes permanent -- as tax cuts often do -- Social Security will be deprived of revenue at a time when it is under heavy assault from deficit hawks.
Calling all HuffPost superfans!
Sign up for membership to become a founding member and help shape HuffPost's next chapter