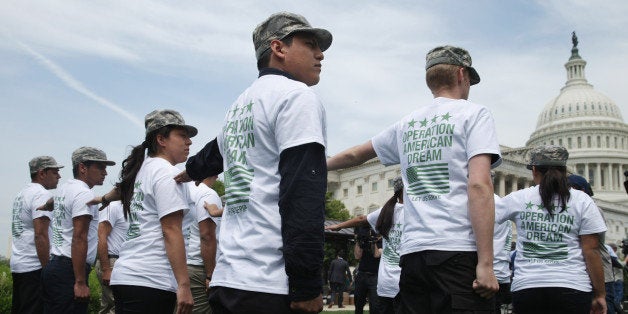 WASHINGTON -- The House has voted multiple times to end the Deferred Action for Childhood Arrivals program that allows young undocumented immigrants called Dreamers to stay in the U.S. and work.
So the House Armed Services Committee's approval late Wednesday of two amendments that would help DACA recipients who want to join the military was a rare and potentially controversial event.
The amendments to the National Defense Authorization Act -- one from Rep. Ruben Gallego (D-Ariz.), the other from Rep. Marc Veasey (D-Texas) -- are fairly small in scope. Neither would actually change the law to allow more Dreamers to join the military.
But the fact that they were approved at all was a step forward, said Gallego, who served as a Marine. His amendment says the Secretary of Defense should consider allowing Dreamers with DACA status to join the military, but would not require him to do so.
Dreamers "are another opportunity for us to recruit some of the best and the brightest and the most motivated to serve our country, and there's no reason we shouldn't take advantage of that," Gallego said in an interview.
His amendment passed 33 to 30.
The committee voted 34 to 29 to approve Veasey's amendment, which would ask the Defense Department to evaluate how DACA and other deferred action programs would affect military recruiting efforts.
DACA, which was created in 2012, allows some undocumented immigrants who came to the U.S. as children to remain here with work authorization for two years, with the opportunity to renew their permits. It has thus far been granted to more than 600,000 people. An expansion of the program planned for this year by President Barack Obama has been held up in the courts, but the 2012 version of DACA is still operating.
In general, undocumented immigrants are barred from joining the military. That ban cracked slightly last year, when the military made some DACA recipients eligible to enlist under the Military Accessions Vital to the National Interest policy, previously only for legal immigrants. But most Dreamers would not be eligible for the program, which puts a high premium on those who speak less-common foreign languages, and not Spanish. Most Dreamers, but not all, are Latino.
Legislation to allow Dreamers to join the military hasn't made it far in the House. Rep. Jeff Denham (R-Calif.) reintroduced his ENLIST Act last week to allow Dreamers who joined the military to work toward legal status. His bill has never received a vote on the House floor.
The fact that the Gallego and Veasey amendments were approved may cause drama as the National Defense Authorization Act moves forward. Rep. Steve King (R-Iowa) issued a statement on Thursday accusing the committee of accepting "an amnesty amendment" that "would provide a fast track to citizenship for those accepted into a program Congress has voted to defund three times."
"This will bring about a major fight among those of us who have given our oath to support and defend the Constitution and mean it and those who simply gave their oath," King said. "This is a dark day both for those that defend the Rule of Law and those that seek to keep the United States safe."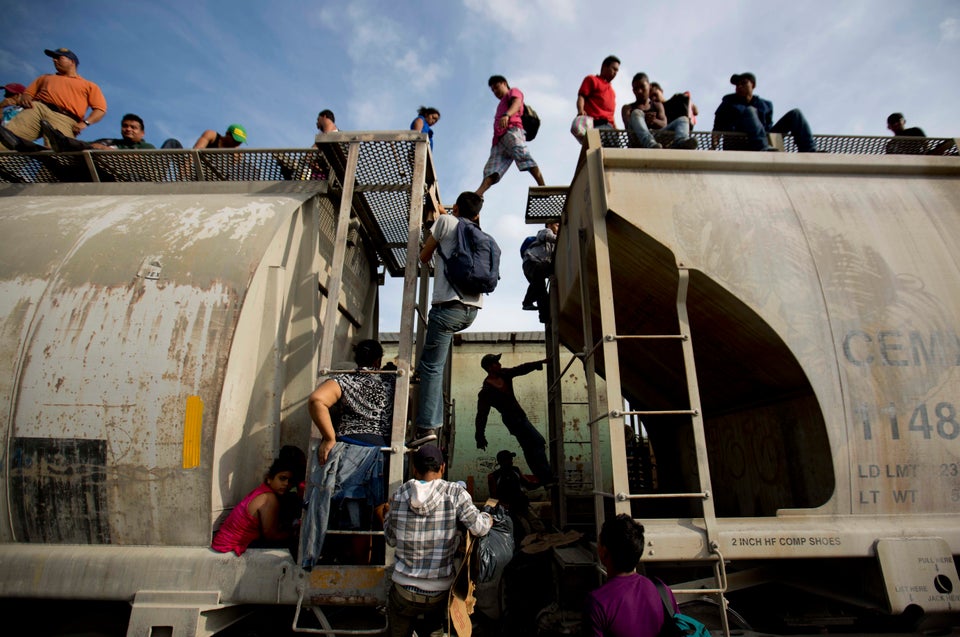 Why Latin Americans Really Come To The U.S.