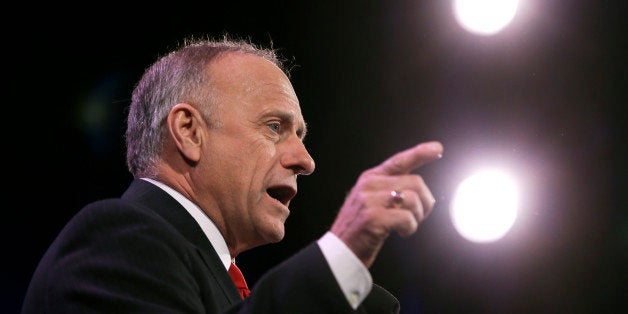 WASHINGTON -- The House of Representatives will soon get another chance to add to its record of voting against measures friendly to Dreamers, the young undocumented immigrants who came to the U.S. as children -- or to make a rare vote in their favor.
On Wednesday evening, the Rules Committee approved 135 amendments to the National Defense Authorization Act to go for a vote before the full House. One of those amendments, offered by Rep. Mo Brooks (R-Ala.), would strip a measure in the defense bill that asks the Defense Department to consider allowing certain Dreamers to enlist in the military.
The language in the NDAA that Brooks' amendment targets came from Rep. Ruben Gallego (D-Ariz.) and was already approved by the House Armed Services Committee in a bipartisan vote. Though Gallego's measure is small in scope, it still caused a furor among immigration hawks, showing how toxic anything perceived as supporting President Barack Obama's immigration policies remains among certain GOP lawmakers.
For those Republicans, to even consider allowing Dreamers to enlist would be tantamount to an endorsement of Deferred Action for Childhood Arrivals, a policy instituted under Obama that many conservatives believe is unconstitutional. The DACA program grants some Dreamers work authorization, which Gallego and other Democrats say should also make them eligible for military service.
Brooks said on Wednesday that Gallego's measure "betrays Americans by encouraging the Secretary of Defense to hire illegal aliens rather than Americans."
Republican members pled with the Rules Committee during a seven-hour meeting on Wednesday to take out the Gallego language as part of the committee's set procedures for sending legislation to the House floor.
The question was whether the Rules Committee would take out the provision on its own or leave it in the bill, thereby forcing the entire House to vote on it. Rep. Steve King (R-Iowa) urged the committee to remove the Gallego measure so there wouldn't be a floor debate over the issue, which he said could harm an ongoing lawsuit against Obama's deportation relief policies.
Taking the measure out of the NDAA would "avoid a national debate that's going to divide people and pit Americans against each other over something that has no real purpose in the end," King said.
Republicans on the Rules Committee agreed with King and others that immigration measures didn't belong in the NDAA. But the committee settled on allowing the full House to vote on Brooks' amendment.
Democrats argued in favor of allowing Dreamers to enlist, saying it was fully appropriate to include the measure in the defense bill because it was about improving military preparedness. They also noted that the measure wouldn't even dictate policy to the Pentagon.
"To my surprise, the fringe of the Republican Party is up in arms over an amendment that merely expresses bipartisan support for exploring the possibility of allowing Dreamers to serve," Gallego said at a press conference earlier on Wednesday. "How low can these fringe Republicans go in order to prove their anti-immigrant stripes?"
One Republican, Rep. Jeff Denham of California, veered from his party by submitting an amendment to the Rules Committee that would allow Dreamers to earn legal status through military service. Denham has attempted to add the measure to previous NDAAs without success. He failed once again on Wednesday -- the amendment will not get a floor vote.
Under current policy, Dreamers aren't entirely banned from military service. Some DACA recipients can join the Army under the Military Accessions Vital to the National Interest program. The program is available to Dreamers who have expertise in certain skills or languages.
So far, 81 DACA recipients have applied to enlist in the Army, all of whom speak a language that would make them eligible for MAVNI, according to an Army spokesman. They have not yet gone through the full approval process.
But Dreamers -- even those who might be eligible for the program -- say MAVNI isn't enough. Hina Naveed, 26, came to the U.S. from Dubai in 2001, when she was 10 years old. She was born in Pakistan and speaks Urdu, one of the languages that would make her eligible for MAVNI. Naveed, who is in her final semester of nursing school, says she would like to enlist, but is hesitant because she would likely qualify only for her language skills and thus be unable to use her nursing training.
She said she's also sympathetic to the other Dreamers who are ineligible to enlist under MAVNI.
"What's really holding me back in terms of enlisting is I don't want to enlist into something that I don't think everyone else has the opportunity to be a part of," Naveed said.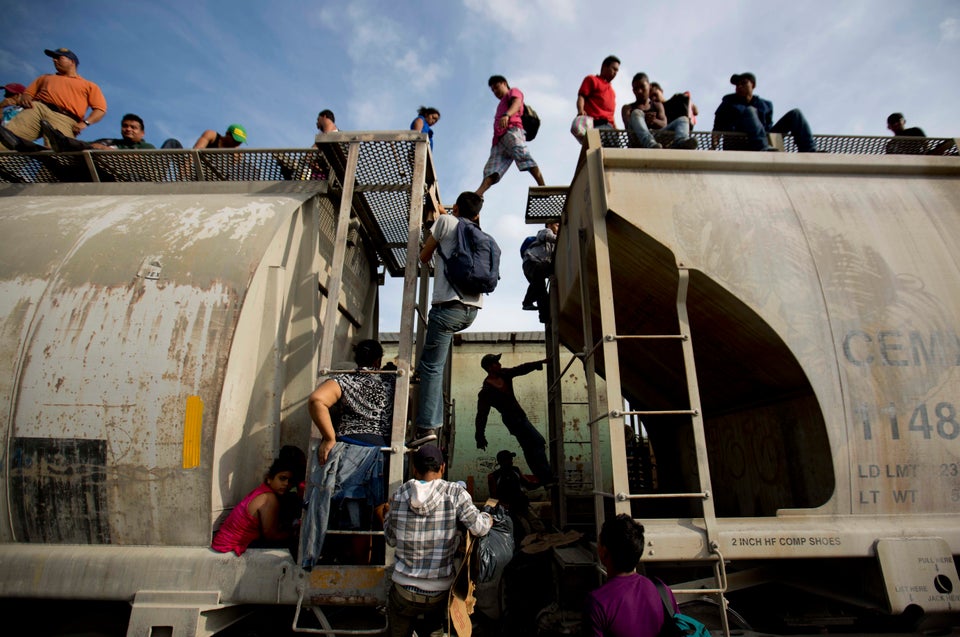 Why Latin Americans Really Come To The U.S.