WASHINGTON -- The House of Representatives is expected to approve an energy efficiency bill on Tuesday, a rare bipartisan breakthrough on energy policy. The bill would establish a new voluntary efficiency standard for commercial buildings, direct the federal government to set efficiency goals for its data centers, and require buildings leased by the federal government to disclose their energy usage data.
The first measure, sponsored by Reps. David McKinley (R-W.Va.) and Peter Welch (D-Vt.), is known as "Tenant Star." It builds upon the government's Energy Star program for consumer products to create a voluntary system for tenants in commercial building to meet efficiency goals.
The measure, Welch told The Huffington Post, is "intended to encourage the wise and efficient build-out of tenant spaces." It has the support of a broad coalition, from the American Chemistry Council to Environment America to the ceiling fan manufacturers Big Ass Fans.
Welch and McKinley are the co-chairs of the High Performance Building Caucus. Their bill has been packaged with three other measures as the proposed Energy Efficiency and Improvement Act of 2014. A spokesman for House Majority Leader Eric Cantor (R-Va.) confirmed that the legislation is expected to come up for a floor vote Tuesday under suspension of the rules. It is expected to pass.
Welch said he believes that the House legislation could then be reconciled with the Senate energy efficiency bill from Sens. Jeanne Shaheen (D-N.H.) and Rob Portman (R-Ohio). The senators tried to pass that bipartisan bill last fall, but it was sidetracked when other Republican senators attempted to attach measures delaying implementation of Obamacare. Shaheen and Portman reintroduced their bill last week, though it is not clear when it will go to the floor again.
Liz Tate, director of government relations at the Alliance to Save Energy, praised the House legislation, saying that the group hoped its passage "will mark the beginning of a new era of bipartisan cooperation on energy efficiency policies."
"The passage of this bill is the first step on the path to taking energy efficiency legislation all the way to the president's desk," said Tate.
Congress hasn't approved significant energy legislation since 2007. Stark party lines were drawn the last time a big energy bill was even up for consideration in 2009. That bill, which proposed a cap and trade plan for greenhouse gas emissions and included other energy efficiency measures, passed the House but never came up for a vote in the Senate.
Welch thinks there's an opening to pass those efficiency measures now. "I think we've gotten past that [partisan division]," he said. "There is Democrat and Republican common ground on the wisdom of efficiency."
"The hopeful thing to me is that we're actually doing something worthwhile, and we're doing it together," Welch added. "Congress is broken. This would be a constructive step to try to fix it."
The House is also expected to vote on legislation that would block the Environmental Protection Agency's new greenhouse gas rules for coal-fired power plants. That bill has considerably less bipartisan support, though it was introduced by a Republican in the House, Rep. Ed Whitfield (Ky.), and a Democrat in the Senate, Sen. Joe Manchin (W.Va.).
Before You Go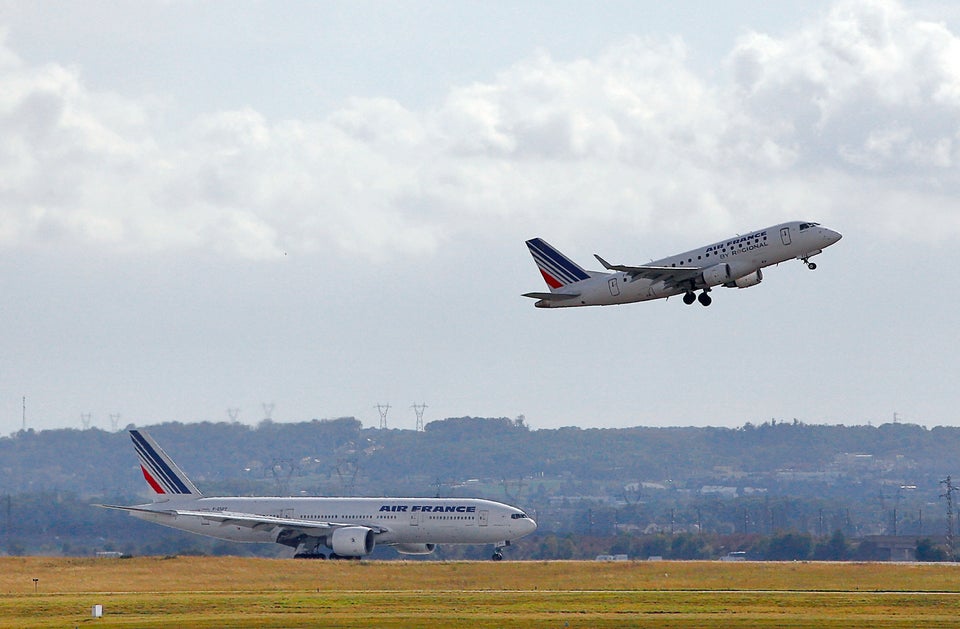 Connect The Dots On Climate Change
Popular in the Community