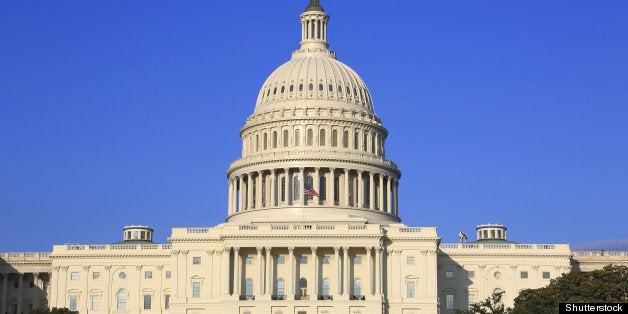 (Fixes to upper case letter in lead paragraph)
WASHINGTON, July 24 (Reuters) - A Republican-sponsored bill that would liquidate Fannie Mae and Freddie Mac and dramatically reduce the U.S. government backstop in the mortgage market was approved by a House of Representatives committee on Wednesday.
The House Financial Services Committee voted 30-27 largely along party lines to approve the bill. The split reflects a deep divide between Republicans and Democrats over how to remake the U.S. mortgage finance system, after the housing bubble burst and plunged the country into a severe credit crisis.
The House bill would abolish government-controlled Fannie Mae and Freddie Mac within five years and replace them with a non-profit, utility-like platform that investors would use to securitize mortgages. Unlike mortgage securities offered by Fannie Mae and Freddie Mac, the new securities would be issued without a government guarantee.
Representatives Gary Miller of California and Mike Fitzpatrick of Pennsylvania were the only two Republicans not to vote with their party. The bill now faces a vote in the full House, where Republicans hold a majority, but it was not clear when the chamber may act.
Democrats argued that the bill would jeopardize the staple of American home ownership, the 30-year fixed-rate mortgage, because banks would be reluctant to lend funds for such a long period without some sort of backstop - a charge Republicans rejected.
The House bill takes a starkly different approach to a measure in the Democratically-controlled Senate that would provide a federal backstop to kick in during times of crisis.
The difference between the House and Senate bills underscores the difficulties in Congress of reforming housing finance. Any transition will probably take years and have an impact across the financial system, from the largest banks to credit unions, homebuilders and real estate brokers.
Fannie Mae and Freddie Mac guarantee about half of U.S. home loans. They were put into conservatorship in September 2008 as spiraling losses on mortgages threatened their solvency.
Both companies have been kept afloat with $187.5 billion in taxpayer funds, although they have returned to profitability and have paid about $132 billion in dividends to the U.S. Treasury.
They do not make loans but instead buy them from lenders and package them as bonds, which they guarantee against default.
Texas Republican Jeb Hensarling, chairman of the House committee, said on Tuesday that the bill was designed for "hard working taxpayers so they never again have to bail out corrupt financial government enterprises like Fannie Mae and Freddie Mac."
Representative Maxine Waters of California, the senior Democrat on the panel, argued that without a government backstop Congress would likely have to step in during a crisis and that could again put taxpayer money at risk.
"We have said over and over again that we are for housing reform," Waters said on Tuesday. "We believe that both the government and the private sector have a role to play." (Editing by Christopher Wilson)
REAL LIFE. REAL NEWS. REAL VOICES.
Help us tell more of the stories that matter from voices that too often remain unheard.
BEFORE YOU GO
PHOTO GALLERY
Economic Predictions That Were Blatantly Wrong (Or Have Blatantly Yet To Come True)