The Ferguson protests came to the House floor Monday night, when a group of black lawmakers raised their hands in the gesture that has come to symbolize the movement.
"'Hands up, don't shoot' is a rallying cry of people all across America who are fed up with police violence," said Rep. Hakeem Jeffries (D-N.Y.), one of the Congressional Black Caucus members who participated in the demonstration.
"If we are to learn anything from the tragic death of Michael Brown, we must first acknowledge that we have a race issue we are not addressing," added CBC Chairwoman Marcia Fudge (D-Ohio), according to The Washington Post.
On Nov. 24, a grand jury decided not to indict Ferguson Police Officer Darren Wilson in the Aug. 9 shooting death of Michael Brown, an unarmed African-American teenager.
The St. Louis Rams recently joined in by raising their hands during pre-game introductions at Sunday's home game. This show of solidarity with the protesters drew the ire of the St. Louis Police Officers Association, which called on the NFL and the team to discipline the players and issue an apology. The players, however, will not be punished.
Rep. Sheila Jackson Lee (D-Texas) praised those players Monday night.
"Let me say that I also admire the young St. Louis Rams players who raised their hands," she said. "To be able to share in the dignity of those young peaceful protesters. If we don't affirm non-violence, then who will?"
Before You Go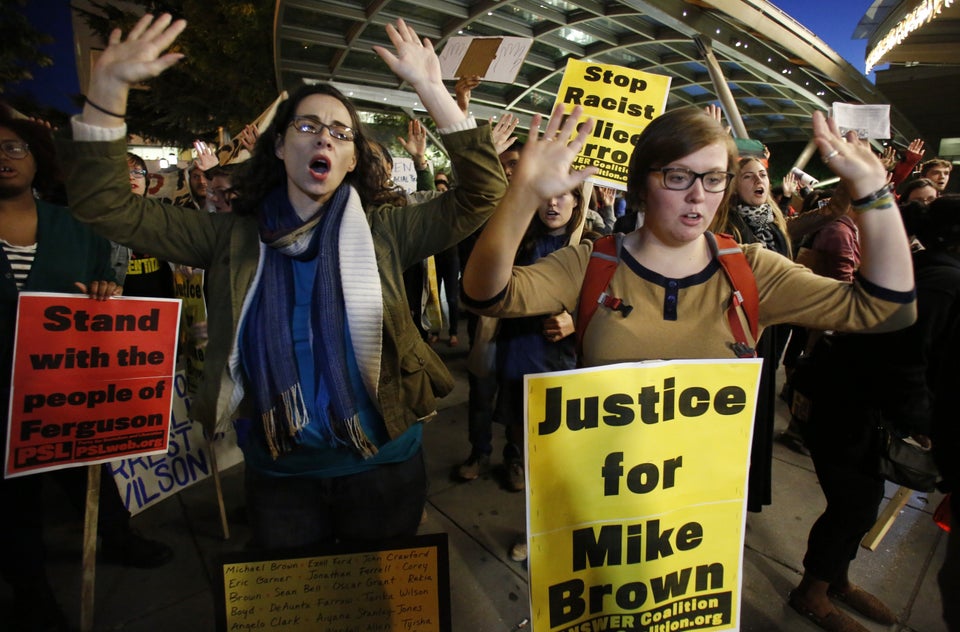 Ferguson
Popular in the Community